On Wednesday, April 12, IGNITE Worldwide hosted a panel of Federal Way Public Schools graduates (and IGNITE alums!) at Federal Way Public Schools' 6th Annual STEM Exploration Night. Student attendees from the district ranged in age from kindergarten to 12th grade.
Shaude' Moore welcomed the students and introduced herself and the two other panelists. Each panelist graduated from Thomas Jefferson High School within the past few years, and each is now in college pursuing a field in STEM. In high school, each panelist was also involved in IGNITE Worldwide!
After the introduction, the Panelists shared a bit more about themselves and their experiences in STEM.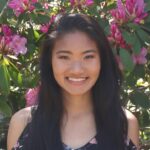 Marcella Huang recently completed a very competitive University of Washington Computer Science Program and has interned at CodeStream and Microsoft. Marcella discovered Python programming while in middle school, and IGNITE helped her find options for a future in STEM! She pursued programming first at the community college and next at the university. Marcella is currently looking for engineering opportunities in the field of accessibility.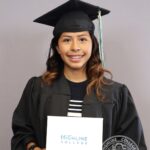 Angeles Perez graduated from Thomas Jefferson High School in 2022 and is currently attending Highline College. Angeles has achieved her success through perseverance – overcoming language barriers early in her education – and by seeking the help of those around her to find her path. Her interest in STEM began when she took a science class as a requirement in high school, which led her to explore biology and other sciences!
Shaude' Moore, BSHS, MBA, EdD Candidate, Global Program Manager at Amazon Web Services (AWS), is a Federal Way Public Schools graduate. When she started her position, she was the only woman in security on the West Coast—eight years later, there are now six women, and Shaude' hopes to inspire more equity in her division. She holds degrees in human services and business administration, and she has had the flexibility to be in school throughout her career, so much so that she is currently working on her doctorate in education.
Educators appreciated that the students could really see themselves in the panelists, particularly those that were recent graduates. After hearing from the panelists, students asked great questions, including:
When is the best time to get involved in STEM?
At what age did you become interested in STEM, and what sparked your interest?
What advice do you have for school-aged girls and non-binary students?
Panelists' responses and advice to the students included:
Take advantage of opportunities that you may not think you are interested in. Marcella and Angeles both got involved with STEM not by choice, but because they were enrolled in a class they didn't think they would be interested in!
Explore and develop your own sense of self. Don't worry about trying to compete with or impress others.
Have confidence, believe in yourself, and surround yourself with encouraging people.
Networking, even with other students, helps you hear about opportunities.
A huge thank you to our amazing panelists, Shaude' Moore, Marcella Huang, and Angeles Perez, and to Shaude' for facilitating and Marcella for tending to the IGNITE booth at the event! Thank you to Nicole Collopy, Amanda Mahan, Shea Eakes, and Charissa Eggleston for helping to put on such an inspiring and memorable event!
Here's what the students thought of the event:
"It was an amazing experience getting to know about construction and STEM. I now want to learn more about STEM and how to join the industry in the future. This experience gave me some lessons." – 11th grade

"The participants were very inspiring and gave very good advice. Even though one has struggles, l learned to not be discouraged and to keep on trying." – 4th grade