On May 12, 2023, IGNITE Students from Meeker Middle School participated in a Cybersecurity Workshop with CGI. Students were guided through an interactive activity on phishing and how phishing is done by social engineering, including emails, text messages, phone calls, and social media platforms. They learned how to keep their identities safe by being able to identify safe web addresses and links and how to tell if a text or email is trustworthy.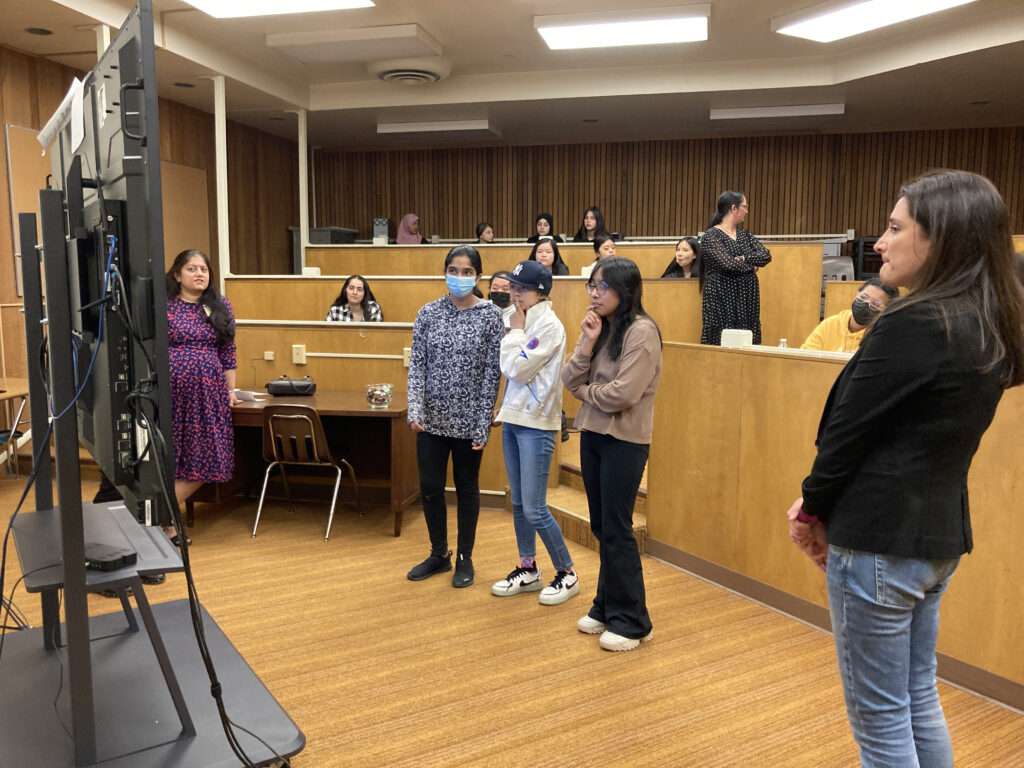 In addition to the activity, the students also got the opportunity to hear from the following Panelists: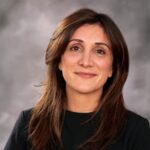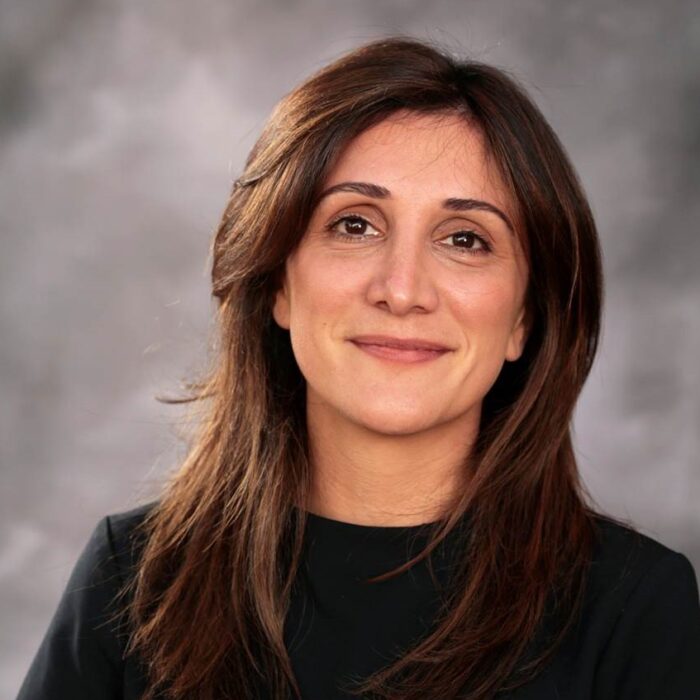 Nasim Moghadam, Director of Consulting Services and Global Engagement Director at CGI, also shared her journey from taking an interest in STEM classes and engineering to leading a team of professionals at a global corporation.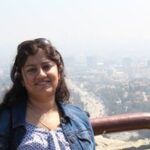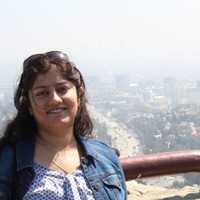 Megha Sharma, Senior Consultant at CGI, shared that she was born in India, and growing up, she always loved math and science but didn't have much exposure to computers. In high school, she started taking computer classes during the summers. Choosing to pursue a college education in STEM changed Megha's life – she loves her job because she learns things every day that help her not just professionally but in every aspect of her life!
Gayatri Mohan, Senior IT Consultant at CGI, is also from India and never dreamed she would have the opportunity for higher education. Her first experience with computers was in middle school – she still remembers the first programming language she learned! She chose to study engineering and was able to get a job before graduating, which changed her life! Gayatri told the students that she loves that every day is a new experience at CGI because there is a lot of problem-solving, continuous learning, and teamwork involved to achieve your goals and discover your talents.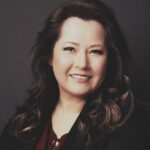 Aladia Gan, Consultant at CGI, spoke to the students about her journey to her present position. She mentioned that, as a younger student, she was always drawn more to subjects like psychology than to STEM subjects, and she did not always have the strongest study habits. Once she got to college, however, she happened to take some computing classes and realized that not only was she good at computer science, but that she enjoyed it! Aladia finds that her psychology background actually helps her quite a bit in her job today. She reminded the students that you don't always need to be strong in math and science to have a career in STEM – just do what you love and what you are good at, and you will find your path.
During the Q&A portion of the panel, students asked questions, including:
What is your salary?
What does your day-to-day job look like?
Have you faced sexism/racism at work or school?
The Panelists offered the following advice to students:
It is okay to change career paths.
Keep persisting, even if you face challenges.
Lean on your colleagues; they will be supportive of you.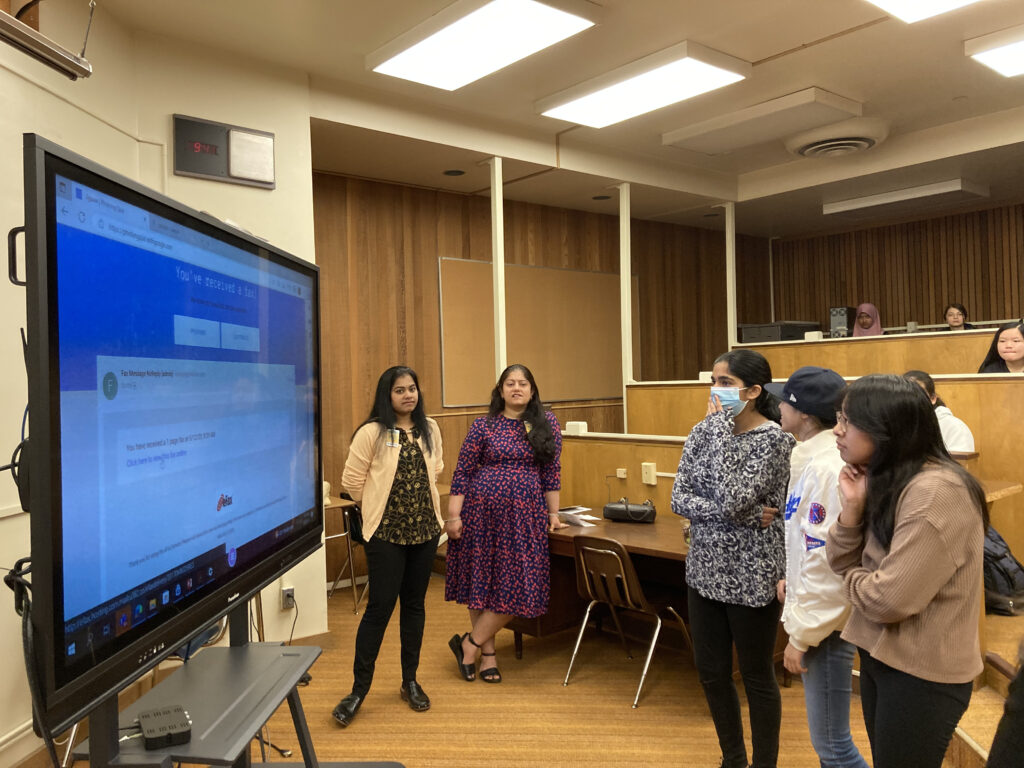 Thanks to Nasim Moghadam for sharing her story and taking the time to lead and organize such an inspiring event. Thank you to Megha Sharma, Gayatri Mohan, and Aladia Gan for participating in the panel and guiding students through the activity. Additional thanks to Educator Jenifer Wu and the IGNITE Students for participating in the event!
After attending this event:
Here's what the students thought of the event:
"Today's event made me think about the importance of women in industries relating to STEM. Seeing that all 4 panelists were women of color also made me very confident in my education. Some main things I took from today were the basics of staying safe regarding emails and other internet aspects. I am thankful for the panelists answering all questions in an intelligent and open-ended fashion." – 7th grade

"Today's event helped me to relate to others, and to think about what I want to do. I learned to not let other people's judgement affect me. Thank you to the volunteers that came in." – 8th grade

"This event inspired me because, as a woman of color who hopes to pursue a career in STEM, it was very nice knowing that there are others who feel the same. It inspired me to look into coding and engineering and taking chances to do these things when I can. One of my big takeaways from today was that there is an extremely small number of women of color in the STEM field, and that allowed me to think that I can contribute and make the number bigger. Also, when learning about cybersecurity, it allowed for me to learn more about whether something is a scam or not and help my parents and/or relatives." – 7th grade

"I feel very interested in the STEM field now. The volunteers explained STEM very well." – 7th grade

"Today showed me how the volunteers' careers helped change their lives. I also now know how to find the phishing emails." – 8th grade

"This event inspired me to push forward and if I want to do something, to do it. It also inspired me to push the limits. My big takeaway was don't share your info with anyone and STEM is a great career to get into." – 7th grade

"Today inspired me to be more safe online, and to pursue a job like the people who came here have. Check for errors in emails and when clicking links always check for an 's' in 'https'." – 8th grade

"Today was great. My big takeaway was that I will change my passwords every month." – 7th grade

"Today's event inspired me by showing how STEM can be a great career to pursue if you are interested. I learned that you can make a good wage in STEM, plus with that college degree you have many job opportunities, not just one." – 7th grade

"This event inspired me to be more confident in myself." – 8th grade

"Today's event helped me become more interested in the field of STEM. It inspired me to work even harder to get a better career path. It is important that you keep personal information about yourself safe. STEM is also a career path that requires thinking skills and communication skills." – 7th grade

"This experience taught me that there is a place for women to make enough money and work in an safe environment." – 7th grade

"Today's event inspired me to pursue different career choices. I have never heard of IGNITE before signing up for this event, but this explained it very clearly. I liked hearing their answers to all of our questions, and about all of their experiences in the workspace. I thank everyone for sharing their experiences and learning with us." – 7th grade

"This event has helped me understand more about the STEM workforce and what I am able to do in STEM. I enjoyed the volunteers' stories and how they got where they are and their struggles. This has opened my perspective on my career and my college major. You have to work hard for what you want and to be passionate about your career." – 7th grade

"Today's event helped me to learn more about different careers and how we should be careful of online phishing. I feel like I have something to look forward to after I graduate in the future." – 7th grade

"It was an amazing experience. I really enjoyed meeting with the volunteers and hope to learn more about STEM. We learned a lot about cybersecurity and careers, which was really helpful for us, especially in high school. We learned about Phishing and fake e-mails." – 7th grade

"I learned to not give up and still do what you like to do. I also learned about the scams online to help me be more safe. I learned to never give up and be yourself." – 7th grade

"I never knew what the word phishing meant. Another thing I learned was to not open links from people you don't know." – 7th grade

"It taught me how to secure my private information. I learned so much from the volunteers." – 7th grade

"Today's event inspired me to be more confident in myself." – 8th grade

"Today's event inspired me because your plans for one job can change. You might feel discouraged when you work sometimes, but you can stick with it. I thank all the volunteers for coming and teaching us about engineering and other topics." – 7th grade

"Today's event inspired me to try to be a coding engineer and it boosted my confidence. Another way it inspired me was to look for fake emails so that you don't get hacked. I am thankful to the volunteers from CGI that came to talk to us about keeping our identity safe, like identifying if the emails were phishing emails." – 7th grade

"This event inspired me to know that women can do jobs men do. It helped me realize the different options of career paths there are. This event created new opportunities for every woman, not just men. I want to be a pharmacist, but I will think about other paths in STEM. I learned what safe websites look like and what phishing is. I want to the thank the volunteers for spending their time at Meeker to help us understand STEM." – 7th grade

"I would say that today's event inspired me to find which jobs I enjoy and it also helped me be confident on how I want to be when I grow up. I learned a lot about things like hacking, security, and the careers you can to have when you grow up. I also liked how they all showed many good paths for independent women." – 7th grade

"Today's event inspired me to join the STEM field because I realized the percentage of men and women were very different and I believe that women can do even better things. I found that this field is very inspiring, interesting and fascinating. Some big takeaways I learned today were not to trust every e-mail, message or call you get. I learned that it I called phishing, and it is not safe." – 7th grade

"Today's event inspired me by showing the difference in the percentage of women to men in the engineering field, and how there are many choices when you have an engineering degree. What also inspired me were the many ways to protect myself on the internet and how to know if a text/email is phishing or legitimate. I learned the definition of phishing, which is if a text/email is trustworthy or not. I also learned when you get sent a link how to know if you should click it or not." – 7th grade

"Today I learned how scammers and hackers can use 'http' instead of 'https' for URLs. They can also use Google or Microsoft and other big companies' names to cover their appearances for phishing. I learned so much about cybersecurity, STEM and the volunteers." – 7th grade

"Today's event inspired me to not overthink my choices and that there is still lots of time to choose what inspires you. At the moment I'm thinking of becoming a flight attendant, but that could change when there are new choices available that I've never heard of. You shouldn't worry too much about regretting your choices – there are a lot of choices out in the world and if you are stuck there are many new pathways and jobs to try out that you might like. We still have a lot of time to choose what will we consider to be our career." – 7th grade

"Today's event inspired me to learn new things, like how to to keep private information safe, and I learned what the volunteers went through to get where they are today. I thank the volunteers for sharing their experiences and teaching us new things." – 7th grade