On May 18, Franklin High School in Seattle hosted two STEM professionals on campus for an IGNITE Mini-Panel. The event facilitator, IGNITE Educator Julie Gatti, kicked off the event by sharing how STEM is involved in everything we do—from sports and entertainment to medicine and agriculture—and how STEM jobs impact people all around the world!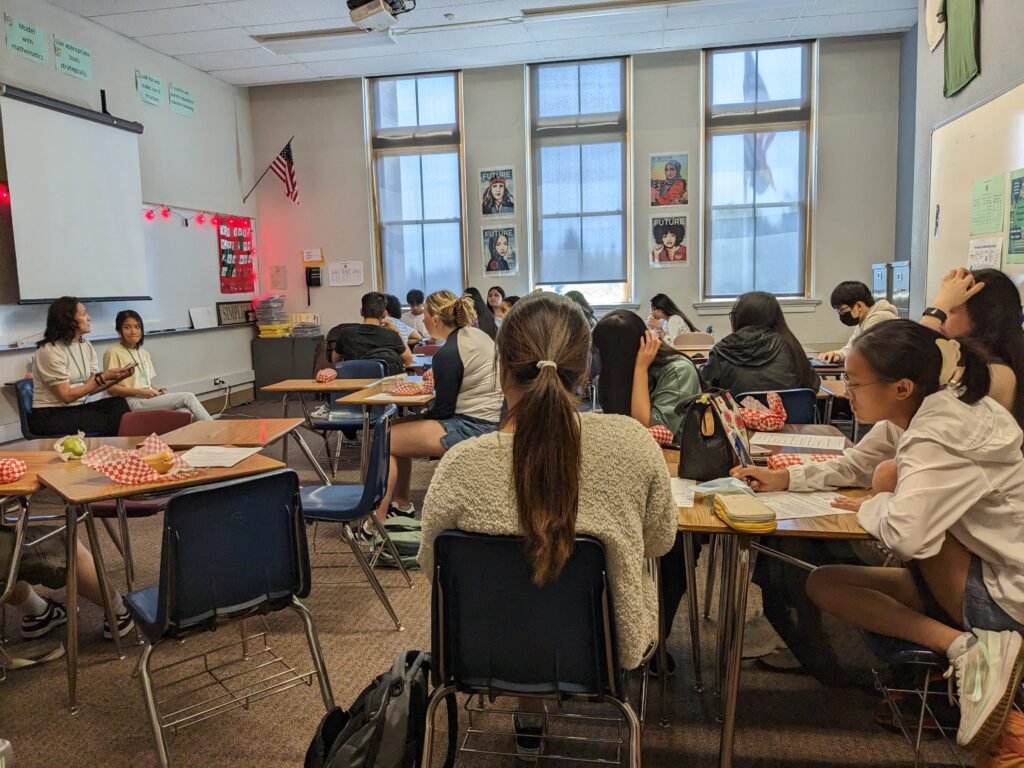 Then, students met the two panelists: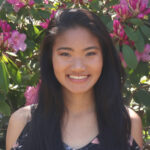 Marcella Huang recently completed a very competitive University of Washington Computer Science program and has interned at CodeStream and Microsoft. Though she was interested in the tech field growing up, she was scared to pursue it due to a lack of confidence and role models. IGNITE helped Marcella build a support system, and networking helped her find resources that weren't readily available. She pursued programming first at the community college before being accepted at UW. She's now graduated and says she couldn't have done it without IGNITE!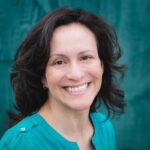 Jessica Garcia, Professional and Leadership Coach and Founder at Vela Coaching, was born in Bolivia and moved to Seattle with her mother when she was very young. With no local family, they didn't have a lot of support. Jessica discovered her love for STEM through amazing high school physics and math teachers but struggled in school. She never felt like she fit and was having a hard time at home, so she dropped out of high school in her junior year to preserve her grades. The next year, she came back in force and worked really hard to graduate on time. Jessica was accepted to the University of Washington through the Ethnic Opportunity Program and thrived in college, where she was finally able to blend in and develop her own sense of self. She chose to honor her love of physics and math and major in Mechanical Engineering. After more than 20 years as a STEM professional, she is now a business owner helping others achieve their professional goals!
The students got a chance to ask questions, including:
What is the most memorable experience from your career so far?
Were there professors that made you feel "less than" for being a woman?
Did you have imposter syndrome, and if so, how did you deal with it?
The panelists stressed not to let people take advantage of or discredit you for putting in the hard work; your hard work will pay off! They both agreed that imposter syndrome is real and advised students to acknowledge it and don't let it stop them since it happens to all people who are pushing into new territory.
The speakers had lots of valuable experiences to share and were very personable and easy to listen to! It was especially meaningful to have a recent graduate and someone with more professional experience.
Thank you to Marcella Huang and Jessica Garcia for sharing your knowledge and experience with IGNITE students! Thank you also to Julie Gatti for hosting and to all the Franklin High School students who participated!
After attending this event:
Here's what the students thought of the event:
"The panelists talked about how empowering it is to work in a tough field, but they said there were lots of rewards. I learned that imposter syndrome is real and to reach out and find resources." – 12th grade

"It was inspiring to hear the panelists talk about how they overcame the challenges they faced at university and at work. I also learned there are many opportunities in different engineering fields." – 12th grade

I learned I don't need a computer science degree to work in technology, and the field of technology is not only about computers, but also about movies, art, and music." – 12th grade

"Today inspired me by listening to the panelists' experiences and thoughts, which made me feel more certain to pursue STEM. I learned to not let people make you feel down." – 11th grade

"When one of the speakers said they didn't have a degree in Computer Science, it gave me the hope that I can get into the field of technology without that degree too. I learned to not be afraid to ask for help." – 12th grade

"I liked learning about imposter syndrome, and it made it more normal and less worrying. Thank you! I liked learning about the tech industry." – 11th grade

"It was inspiring to hear the perspectives of someone who's been working and just graduated. My takeaways are that I feel hopeful, and I learned the importance of networking." – 11th grade

"I was inspired because I learned I could find a career path in STEM that is interesting to me if I work hard. As a woman in this society, it's good to build bridges in your workspace so you can have allies. No matter what a man tells you, you always should always do what's best for you." – 12th grade

"Today was inspiring when the panelists opened up about their experiences in the workplace, and it helped me have a different perspective on how women in STEM are treated and also the benefits." – 12th grade

"I learned to choose people who choose you, do the work, and put in the time to reach your goals." – 12th grade