On May 24, 2023, IGNITE Students from Cougar Mountain and Cedarcrest Middle Schools attended a Work-Based Learning Experience with Bionano featuring a STEM panel and a DNA extraction activity. Students learned about Bionano's aim of elevating human health and wellness through the transformation of the way the world sees the genome. The facilitator delivered a brief overview of genomics and the role DNA plays in health areas, including genetic disease and cancer. Additionally, the students were informed about Bionano's commitment to combatting the underrepresentation of women and nonbinary people in STEM fields through its STEMinist initiative. Finally, the students learned about the many advantages of a STEM career, such as STEM's application to a number of fields, high demand, and generous pay.
After the Facilitator gave a brief introduction, each Panelist shared their personal stories: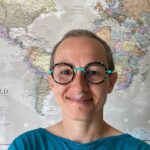 Ewa Mularczyk, a Field Application Scientist, described her first introduction to genetics. She learned about genetic crosses in high school, which caused her to change her mind from wanting to be a professional singer to becoming a scientist. Her interest in genetics led to a master's degree in molecular biology and a Ph.D. in biochemistry, which enabled her to work on challenging cancer research projects. She advised students to be curious, to try new things, and always to follow their passion because they don't know where it might lead.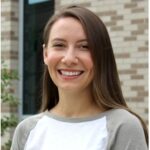 Erika Headrick, a Genomic Data Scientist, majored in marine biology in college and discussed how she came to work in data science after analyzing data on microbial DNA as part of her coursework. Bioinformatics gave her a chance to blend her interests in math and biology, and she now uses this skill to help researchers solve complex disease cases. She shared that she has kept an open mind when thinking about career options since her career has evolved into something she never imagined when she was starting college.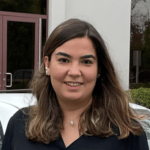 Damla Senol Cali, a Staff Software Engineer, described how she entered her field after both of her grandfathers were diagnosed with cancer in the same year. This situation caused her to seek out a field where she could impact cancer research and led her from electrical engineering to molecular biology and genetics. She also studied coding and eventually found a domain that blended cancer research and computer science: genomics. She came to the United States after college and has enjoyed studying and working here but also getting to travel around the world to attend and speak at professional conferences. Damla has often found herself to be the only woman in male-dominated fields and is passionate about helping diversify STEM for future generations. 
After the introductions, the girls had a chance to ask their own questions. Some questions included: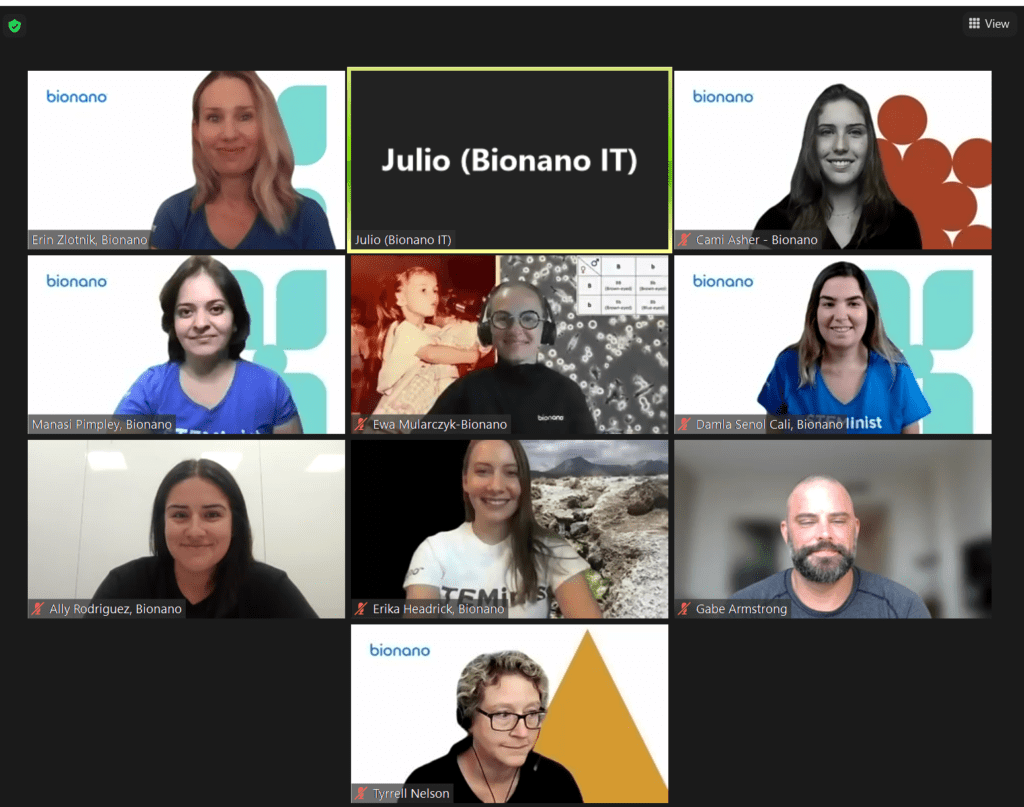 How did you decide you wanted to go into a STEAM job?
How do you decide which disease to study?
Do you have advice for us on how to do well in job interviews?
The Panelists had thoughtful answers to student questions. Students learned that people who work at biotech companies don't work in isolation – they get to talk to customers all day! One panelist noted that the best way students can prepare for job interviews, scientific or other, is to practice over and over until they feel comfortable. Another panelist described the process researchers take to study genes and changes within the genes in order to identify potential diseases. All of the panelists shared that working for a biotech company had provided them with opportunities to express creativity, learn exciting new things, travel the world, and collaborate with people in a variety of roles. Finally, they advised attendees that there was no rush to decide on a specific career just yet, and that they might change majors or even careers many times as they developed new interests and learned more about the options available to them.
Following the STEM panel, Bionano volunteers led an engaging DNA extraction activity in the breakout rooms as an introduction to what scientists at the company may do in their daily work. Students learned how to isolate human genomic DNA by creating a DNA necklace they can wear. During each step, the breakout room leaders kept the students engaged by answering questions about why strawberries are commonly used for DNA experiments, what common forms of DNA testing are, and the expected salaries in STEM roles. The students were enthusiastic about the activity and were excited to see DNA from their own cheek cells!
We would like to thank Tech Host Julio Gallardo, Facilitator Erin Zlotnik, Event Recorder Manasi Pimpley, Panelists Ewa Mularczyk, Damla Senol Cali and Erika Headrick, and Breakout Room Leaders Cami Asher, Gabe Armstrong, Tyrrell Nelson, Ally Rodriguez, and Damla Senol Cali.
After attending this event:
Here's what the students thought of the event:
"I really liked hearing the women talk about their experiences and what inspired them, and I learned a lot from the activity!" – 8th grade

"Today showed me all the things you can do with STEM – you can even help make cures for diseases! I learned that STEM has a big impact on our world." – 6th grade

"Today inspired me to learn more about STEM and what I can do in the future. Today I learned how to get my own DNA, which I personally found very interesting. The volunteers were super helpful and nice and I'd like to help people like they did!" – 7th grade

"Today was so fun!" – 6th grade

"The women encouraged me to think for myself and be confident through difficulties and problems. I learned a lot about possible careers, and about the STEAM college experience." – 8th grade

"Today was fun and I got to extract my DNA." – 6th grade

"It was so neat to see my DNA and hear about the volunteers jobs! They were such a great help and super funny and nice!" – 7th grade

"It was fun! Thanks for teaching us." – 6th grade

"This event was amazing. Thank you!" – 6th grade

"This experience was very fun and interesting. I learned about DNA and the experiment was so cool! This was an amazing way to learn about DNA and was very fun." – 6th grade

"This was a very cool activity. It made me more interested in DNA and biology, for sure. Thank you so much for doing this with us." – 8th grade

"I loved learning today." – 6th grade

"I loved hearing about the different careers and learning that I can travel a lot. STEM isn't just numbers and math; it can also include animals and humans and other things I like that I thought didn't apply! This was so much more fun than I originally thought it was going to be. The volunteers were lots of fun and nice and relatable." – 8th grade

"After this event, I am even more interested in being a marine biologist! All of the activities we got to do with DNA were so fun. I thank everyone for showing me how to make my own DNA piece." – 7th grade

"Today inspired me to look into a jobs in STEAM and other similar options. It also got me interested in more science careers. I didn't know DNA can be extracted from your spit, it was so cool! Thank you so much volunteers for donating your time today. I had a great time." – 8th grade

"After being in this activity, I realized how much I need to learn in order to become a psychologist. I might have learned that later on, but I am so glad that I have this information now. I am very thankful for how welcoming and understanding the volunteers all were!" – 7th grade