On May 24, 2023, Rainier Beach High School held its schoolwide Career Fair. Industry panels were held across 21 different subjects, with volunteer professionals speaking on topics ranging from Culinary, Automotive, Healthcare, and Manufacturing, to name a few. Six IGNITE volunteers participated in the Girls in STEM panels to share their advice and their stories with the students.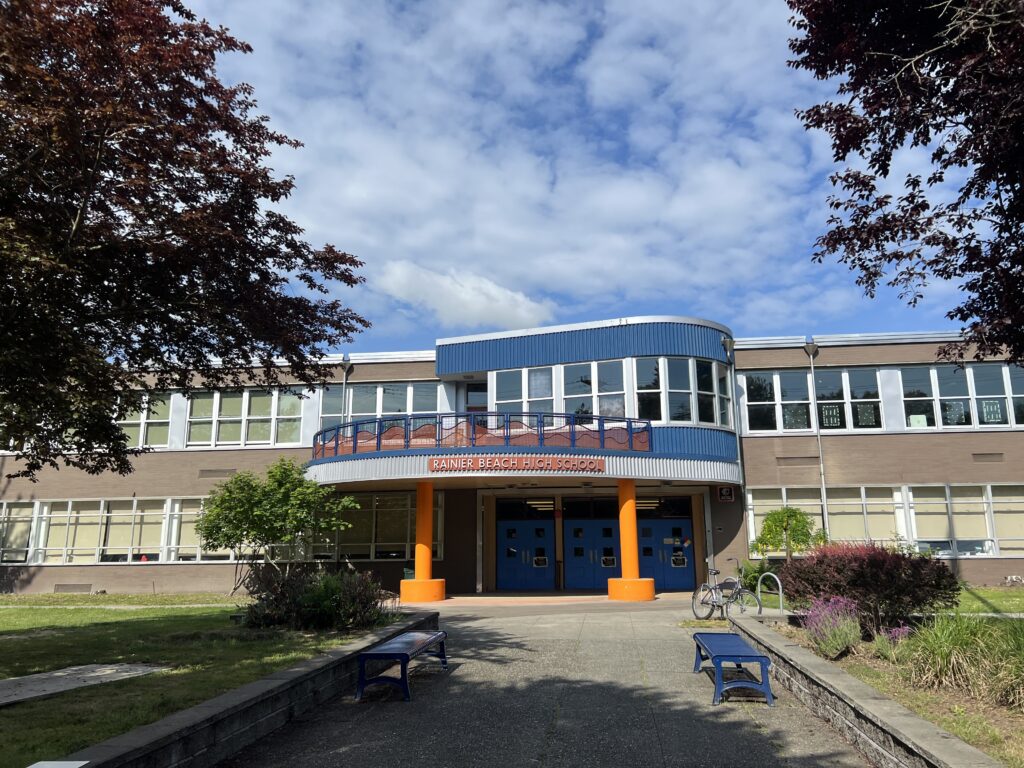 The Panelists included:
Joyce Bacic, Software Engineer at Microsoft: As a kid, Joyce didn't know if attending university would be a possibility for her. She was diagnosed with dyslexia, a learning disability that made it difficult for Joyce to learn how to read and write. However, ever since she was young, she loved patterns, which translated into a love of problem-solving as Joyce got older. A job in tech was totally off her radar, and she didn't consider herself "technologically inclined," but because of the recommendation of a high school math teacher, she attended a conference for high school girls interested in pursuing a career in mathematics. At this conference, Joyce ended up meeting young professionals who studied Computer Science in college. She was hesitant to try Computer Science, thinking it was only for technologically savvy people. Despite her reservations, attending that conference encouraged her to try a high school Computer Science class. Joyce immediately loved the problem-solving aspect of Computer Science and the freedom that comes with a career in tech. This then lead to her pursuing her degree in Computer Science and now working for Microsoft, one of the biggest tech companies in the world!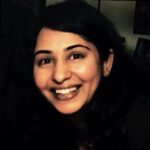 Shalini Thyagaraja, Director, Cloud Supply Chain at Microsoft, talked about how her two teenage daughters, both of whom are interested in STEM, still find that there are very few young women in their coding and robotics classes. Shalini was born in Malaysia but spent her early education days in India and attended high school in the Middle East. She then came to the United States at 19, at which point she had to learn how to adapt to a new culture and live on her own! She was quite homesick, but she tapped into her resilience so she could take advantage of the educational opportunities. She advises students to stay curious, find opportunities, and keep asking for help.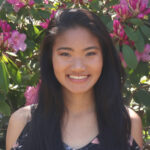 Marcella Huang recently completed a competitive University of Washington Computer Science program and has interned at CodeStream and Microsoft. Marcella discovered Python programming while in middle school, and IGNITE helped her find options for a future in STEM! She pursued programming first at community college and then at university. Marcella is currently looking for engineering opportunities in the field of accessibility.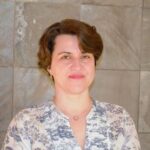 Diana Kumar is a retired Senior Director of Engineering, having worked at various software companies such as Microsoft and Tableau/Salesforce. Diana grew up in Romania, and in high school, she was interested in physics because she wanted to understand how the world worked. Once she got to college, she took a leap and decided to study computer science even though she had never touched a computer. She has never looked back; her degree in computer science has opened many doors!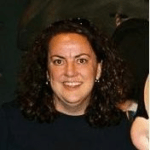 Jackie Anderson is a Program Manager at Disney. When she was in school, she never had women talking about STEM careers, so she was inspired to work with IGNITE. Jackie wants young girls to know pursuing a career in these fields is possible. She also shared the fun fact that she won a technical Emmy for a project she worked on!
Shaude' Moore, BSHS, MBA, EdD Candidate, Global Program Manager at Amazon Web Services (AWS), is a Federal Way Public Schools graduate. When she started her position, she was the only woman in security on the West Coast—eight years later, there are now six women, and Shaude' hopes to inspire more equity in her division. She holds degrees in human services and business administration and has had the flexibility to be in school throughout her career, so much so that she is currently working on her doctorate in education.
The diversity among the Panelists, from nationalities to educational paths, to even age range and cultural backgrounds, gave students a real representation of how there is a place for everyone in STEM!
Throughout the panel discussion, students were given the following advice:
Remind yourself what is important, and then make sure that is being prioritized.
Every kind of industry has a tech side to it. Pick what you like and find the tech element to work in.
Making relationships at work is important. That is how you discover all the things that aren't in a manual.
The students asked the following questions to the Panelists:
What are some of the challenges you faced by being born in another country?
How does working in a male-dominated environment make you feel?
How difficult is it to do well at school and pay for it at the same time?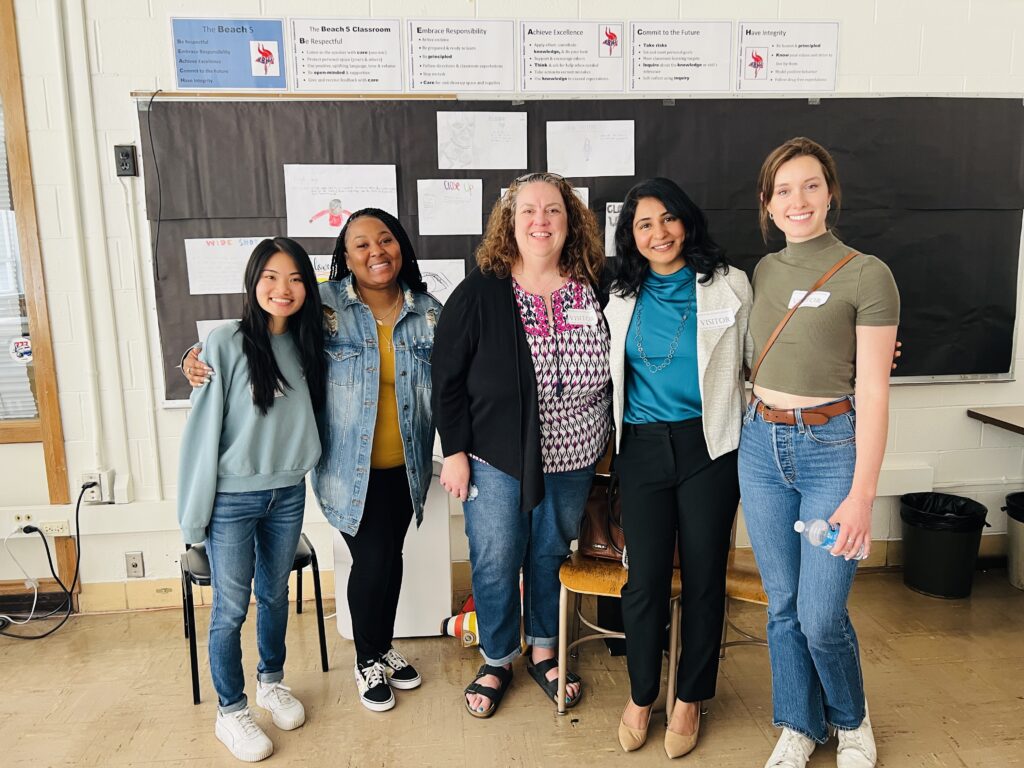 Thank you to the Panelists – Joyce Bacic, Shalini Thyagaraja, Marcella Huang, Diana Kumar, Jackie Anderson, and Shaude' Moore – for sharing their careers and experiences with the students!
After attending this event:
Here's what the students thought of the event:
"Today was great and I learned a lot. I met wonderful people." – 9th grade

"Today inspired me to work in STEM." – 10th grade

"Listening to the speakers talk about their experiences was intriguing. Today taught me to get out of my comfort zone, not to be afraid to try new things; and to use my diversity and background to my advantage." – 10th grade

"I learned that tech is in everything – clothes, food, beauty. There was someone who engineered a machine to make it and that was cool." – 10th grade

"Today taught me to pursue my dream programming job and I realized that my friends also want to be in STEM. I learned what being a programmer is like and to keep loving to code/programming. Thank you volunteers!" – 10th grade

"I gained useful knowledge and I will use this in the future." – 11th grade

"It was inspiring and the speakers shared their experiences, which was amazing. It's never too late to decide in high school." – 11th grade

"Today made me realize I will have to eventually just say things, even if it's out of my comfort zone. Today was a better experience than I expected, and the UW STEM students have a lot of perspective." – 9th grade

"Today's event helped me learn more about computer science. It also helped me want to look into it as a career." – 10th grade

"Today's event inspired me to look more into computer science to see if it's a good fit for me. My big takeaway from today was having confidence to look into careers and see what I personally like and what I want to do. One of the guests said they liked the availability they had within their job and they got to travel or move whenever they wanted." – 10th grade

"Today's event inspired me to look into jobs combining both STEM and beauty industry, as well as figuring out that I could potentially go to school to get a degree in cosmetic science. STEM is more interesting than I assumed, and the volunteers were very welcoming and liked being there." – 10th grade