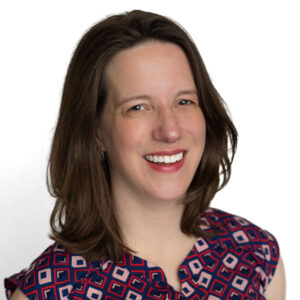 In an effort to foster opportunities for young students, IGNITE Worldwide's Program Manager, Caitlin Duke, recently attended the Green Jobs, Green Futures Summit on September 29th, 2023. This networking and recruiting event for local green employers provided a unique platform for IGNITE to connect with organizations dedicated to environmental sustainability and innovation. At the summit, Duke engaged with representatives from a diverse range of businesses, nonprofits, and government agencies, exploring potential partnerships and resources to empower young minds with the knowledge and inspiration needed to pursue careers in green industries.
The Green Jobs, Green Futures Summit brought together a diverse group of organizations, allowing Duke to seize this opportunity to introduce them to the world of IGNITE and how our organization aims to inspire and empower young girls and gender-diverse students to pursue STEM (Science, Technology, Engineering, and Mathematics) fields.
The summit was a melting pot of ideas and innovation, with representatives from 14 organizations. The discussions went beyond mere networking; they opened the doors to potential IGNITE events for students and collaborations, as well as avenues for securing event space and grants through the Office of Sustainability & Environment (OSE). The organizations IGNITE connected with included:
Triple Bottom Line Construction: A company dedicated to sustainability in construction.
King County Metro: The public transportation agency in King County, Washington, showing the importance of green initiatives in public services.
Bio Fiber Industries: An organization focused on sustainable practices using hemp materials in the manufacturing sector.
Seattle City Light: The city's utility company, contributing to green energy solutions.
Helion: An organization involved in sustainable energy solutions using fusion.
Sphere Solar Energy: A company specializing in solar energy, a crucial aspect of green futures.
SIXR: A tech organization with a focus on providing VR training for hands-on green careers.
King County Wastewater Treatment Division: Highlighting the importance of clean and sustainable water management.
Puget Sound Clean Air: Advocating for clean air and environmental consciousness.
A&R Solar: A solar energy company with a strong commitment to environmental sustainability.
Puget Sound Electrical Apprenticeship: Encouraging education and opportunities in green industries.
Smart Buildings Center: Promoting sustainable practices in construction and building management.
ANEW: A nonprofit organization dedicated to offering career opportunities in green construction and other industries.
City of Seattle's Office of Sustainability & Environment: The office that potentially holds valuable resources and grants to support IGNITE's initiatives.
These connections are a significant step in the right direction for encouraging young girls and gender-diverse students to explore and excel in STEM-related green careers. The involvement of these organizations in IGNITE Events can lead to mentorship opportunities, valuable experiences, and possible IGNITE Partnerships that will help young girls and gender-diverse students in their journey to becoming future leaders in green STEM industries.
About IGNITE Worldwide
IGNITE Worldwide is a 501(c)3 nonprofit STEM education organization that aims to change gender and racial equity in STEM permanently and systematically. We work directly with teachers during the school day to provide programming that promotes gender equity and representation in STEM academics and careers. Through our award-winning program, IGNITE provides engaging, hands-on events that connect students with STEM professionals from industry leaders from around the world. Learn more at www.igniteworldwide.org.