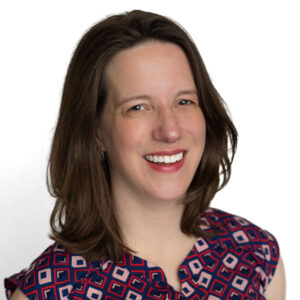 IGNITE Worldwide prioritizes experiences that combine diversity and innovation, which includes opportunities for our team to learn more ways IGNITE can make STEM more equitable. This commitment is why Caitlin Duke, Program Manager at IGNITE Worldwide, embarked on an exciting journey to attend the 2023 American Indian Science and Engineering Society (AISES) National Conference. The event, which took place from October 19th to 21st, proved to be an enlightening experience for Duke as she navigated a whirlwind of sessions and networking opportunities while representing IGNITE. With her participation, IGNITE stands poised to benefit from newfound connections and opportunities to empower underrepresented students in STEM fields.
The AISES National Conference is renowned for its commitment to fostering educational, professional, and workforce development for Indigenous peoples of North America and the Pacific Islands in science, technology, engineering, and math (STEM) studies and careers. Throughout her attendance, Duke immersed herself in sessions hosted by prestigious organizations like Google, BioSage Data/ORAU, Apple, the Coast Guard, the Department of Energy (DOE), and AISES representatives. The primary goal of these sessions was to learn how IGNITE can support Indigenous youth in their exploration of STEM fields and explore avenues for collaboration with potential partners who share IGNITE Worldwide's vision of increasing diversity in STEM.
"I spent a lot of time in the exhibitors' hall meeting potential IGNITE Partners with a shared goal of increasing diversity in STEM," Duke said. "These encounters could have a significant impact on IGNITE's future initiatives."
Networking was also a highlight of Duke's experience. She ventured into the event's networking suites, engaging with representatives from Chevron, Lawrence Livermore National Laboratory, Wells Fargo, Apple, Bechtel Global Corporation, and the US Forest Service. These valuable interactions laid the foundation for potential future partnerships and collaborations that could prove to be game-changers for IGNITE's mission to change the STEM landscape and empower students from under-resourced communities to pursue STEM.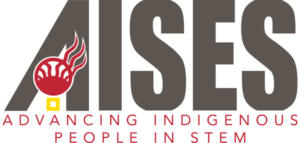 Friday night brought another memorable experience as Duke attended the Rematriation Panel, a gathering of Indigenous women in STEM from diverse career stages. This panel provided a unique opportunity for Duke to connect with inspiring women and gain insights into the challenges and triumphs they've encountered in their STEM journeys.
"The impact on IGNITE could be huge," Duke exclaimed. "We are always working to connect with new partners, particularly partners who share racial and cultural backgrounds with underrepresented IGNITE Students. We started conversations at this conference that will hopefully result in new opportunities for IGNITE Students in our three in-person areas and new IGNITE schools, perhaps across the country."
Another standout session for Duke was the Department of Energy's "FIRST Steps: A Resource for Engaging with Indigenous Communities in STEM." This session provided a framework and initial guidance on outreach to and partnership with Indigenous communities, offering IGNITE a valuable roadmap for future endeavors.
In reflecting on her experience, Duke highlighted several key takeaways. The conference reaffirmed the challenges of being underrepresented in one's field of study or career. Moreover, it sheds light on the unique challenges Indigenous individuals face in the United States, including cultural disconnect and conflict while pursuing educational and personal goals. The importance of representation and creating a welcoming environment for everyone, inclusive of their background, became a central theme throughout her journey at the 2023 AISES National Conference.
Caitlin Duke's enthusiastic participation at the 2023 AISES National Conference has not only expanded her own horizons but also holds the promise of transforming IGNITE Worldwide's efforts to foster diversity in STEM. As we look to the future, it's clear that IGNITE hopes to take bold steps to ensure that every student, regardless of their background, can ignite their passion for STEM.
About IGNITE Worldwide
IGNITE Worldwide is a 501(c)3 nonprofit STEM education organization that aims to change gender and racial equity in STEM permanently and systematically. We work directly with teachers during the school day to provide programming that promotes gender equity and representation in STEM academics and careers. Through our award-winning program, IGNITE provides engaging, hands-on events that connect students with STEM professionals from industry leaders from around the world. Learn more at www.igniteworldwide.org.