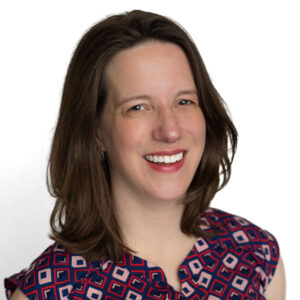 The Washington Educators of Business & Marketing (WE-BAM) held their highly anticipated Fall Conference in Tukwila, Washington on September 26, 2023, attracting educators from across the state. Among the distinguished speakers was Caitlin Duke, Program Manager of IGNITE Worldwide, who shared IGNITE's dedication to inspiring girls and gender-diverse students to pursue careers in science, technology, mathematics, and engineering (STEM). Duke's presentation was met with enthusiasm as she shared insights about IGNITE's mission, history, and opportunities for involvement.
The WE-BAM conference, held annually, serves as a platform for educators in the business and marketing fields to share knowledge, experiences, and best practices with their peers. This year, the event featured an attendance of over 100 educators who gathered to discuss the latest trends, curriculum development, and teaching strategies in the dynamic and ever-evolving fields of business and marketing.
Caitlin Duke's presentation during the conference was a highlight for the attendees. She engaged the audience with her deep knowledge of IGNITE Worldwide's work, her personal commitment to its mission, and the potential it has to shape the future of its students in STEM-related careers. As the Program Manager of IGNITE, Duke is well-equipped to articulate the organization's mission, which centers around bridging the gender gap in technology by connecting students with mentors who represent them in STEM industries.
Duke's presentation not only informed the educators about IGNITE's mission but also provided a comprehensive overview of the organization's history and the remarkable impact it has had since its inception. She described IGNITE's evolution from a small Seattle-based initiative to a global force for empowering girls and gender-diverse students in STEM, showcasing the power of mentorship, encouragement, and hands-on experiences.
One of the most important aspects of Duke's presentation was her detailed explanation of how educators can get involved with IGNITE. She emphasized the flexibility offered by IGNITE, which allows educators to participate in virtual and in-person events. This adaptability ensures that educators from all backgrounds and geographical locations can offer the IGNITE Program. With the diverse set of resources and Program Event types IGNITE offers, educators can effortlessly integrate these initiatives into their classrooms and curriculum, fostering a deeper interest in STEM among their students.
As a testament to the success of IGNITE and the educators who actively engage with the IGNITE Program, the conference had an additional reason to celebrate. Longtime IGNITE Educator Keith Peck was honored with the prestigious Merit award, recognizing his outstanding contributions to the field and his unwavering commitment to encouraging young minds.
The 2023 WE-BAM Fall Conference was an exceptional opportunity for educators in the business and marketing fields to come together, learn from one another, and gain fresh insights into how to inspire the next generation of business and marketing professionals. Duke's presentation served as an important reminder of the impact organizations like IGNITE Worldwide can have in breaking down barriers and promoting diversity in STEM-related fields. With an ever-growing network of educators and mentors, IGNITE is continuing to make strides in its mission to inspire and empower the future of STEM.
About IGNITE Worldwide
IGNITE Worldwide is a 501(c)3 nonprofit STEM education organization that aims to change gender and racial equity in STEM permanently and systematically. We work directly with teachers during the school day to provide programming that promotes gender equity and representation in STEM academics and careers. Through our award-winning program, IGNITE provides engaging, hands-on events that connect students with STEM professionals from industry leaders from around the world. Learn more at www.igniteworldwide.org.