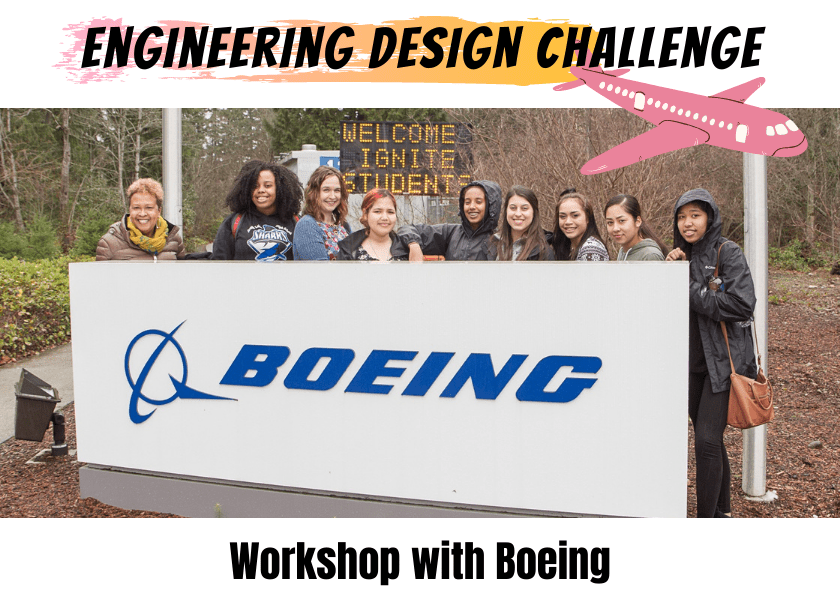 Facilitator + Blogger Needed – Elementary Workshop with Boeing
IGNITE aims to introduce girls/non-binary students to high wage/high demand STEM fields where womxn are underrepresented, such as technology and engineering.
During this event, 4th and 5th grade girls/non-binary students from Federal Way Public Schools will participate in a hands-on virtual workshop with Boeing to build their very own airplane wing! Students will also engage in a panel discussion/Q&A session with women who work at Boeing.