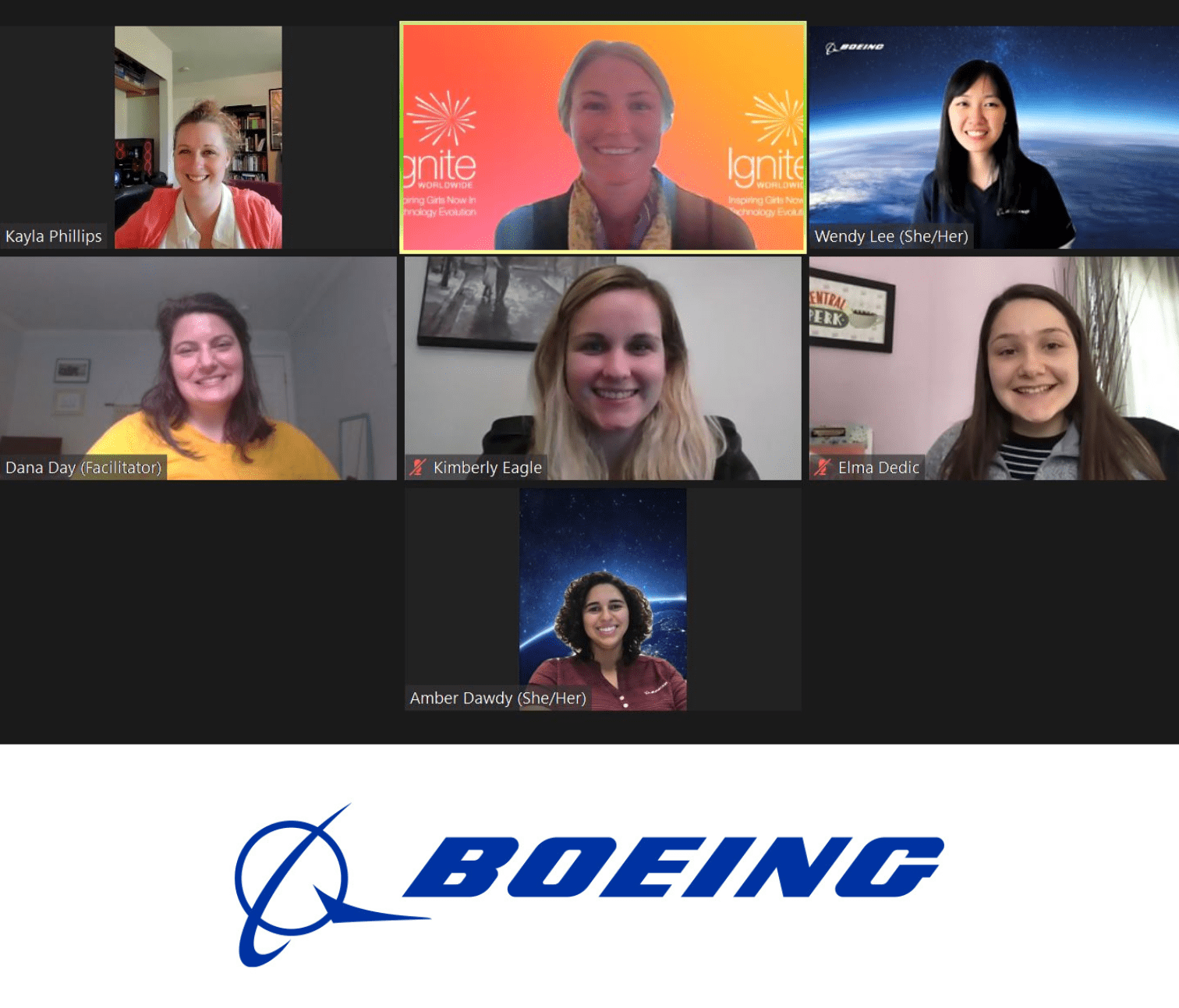 Blogger Needed – Virtual Panel with The Boeing Company
Help capture the inspiration during this IGNITE Event by signing up to be an IGNITE Blogger.
IGNITE aims to introduce girls/non-binary students to high wage/high demand STEM fields where womxn are underrepresented, such as technology and engineering.
Boeing is the world's largest aerospace company and creates products ranging from commercial airplanes to spacecraft to autonomous underwater vehicles! The company supports commercial and government customers in more than 150 countries, and continues to lead in aerospace technology and innovation.
Students will learn about career pathways and roles in aerospace from women representing a variety of Boeing organizations and programs. Speakers will tell their stories, share their challenges, and how they overcame them, and students will participate in a live question and answer session.