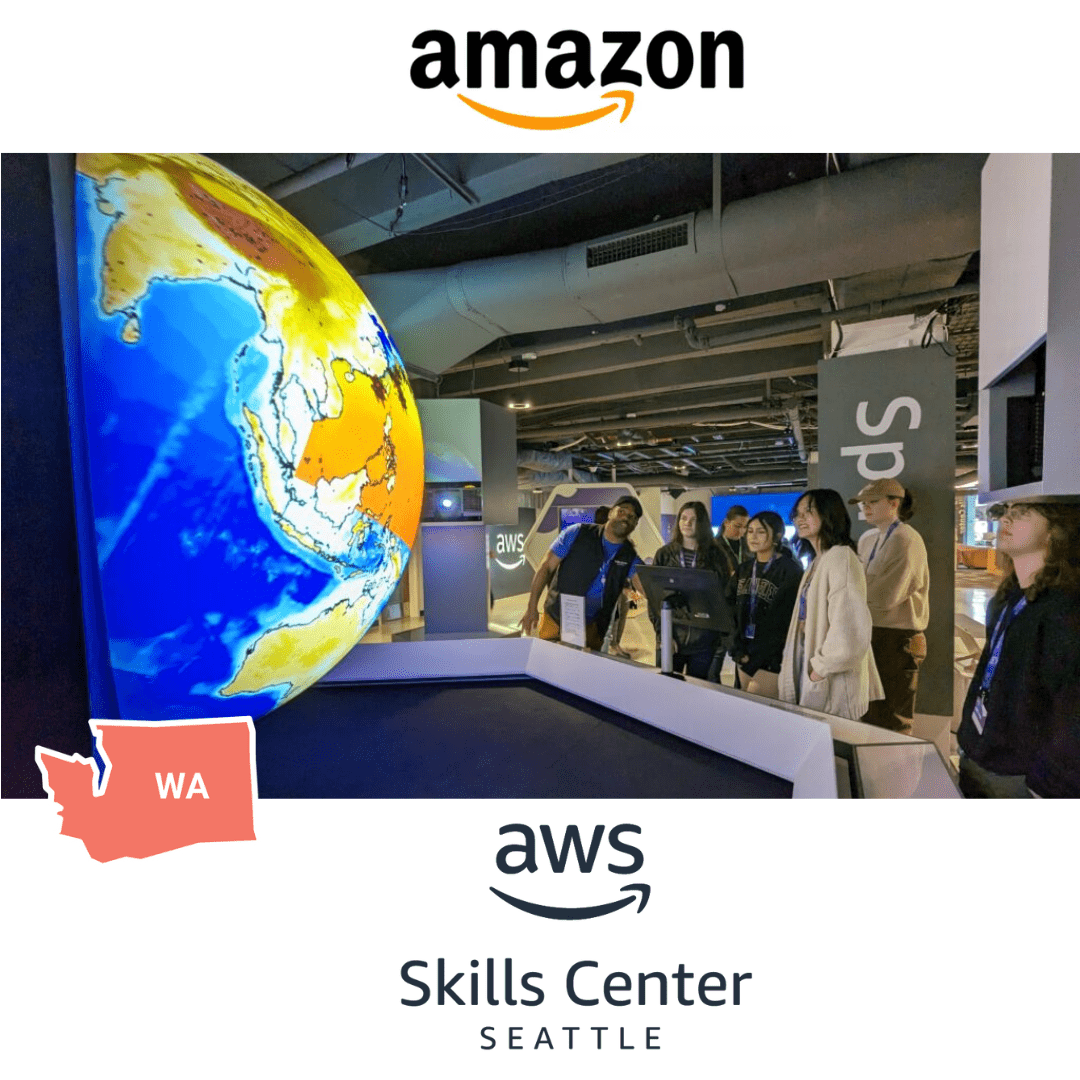 Field Trip at Amazon: AWS Skills Center Seattle (Seattle, WA – High School)
Come explore the exciting world of Amazon Web Services (AWS) Skills Center and embark on an exclusive journey into the realm of cloud computing! AWS is Amazon's premier cloud service, and within this immersive experience, students will gain insider insights into its profound impact on our daily lives. Through guided tours and engaging interactive exhibits and activities, participants will delve into the cloud's transformative influence across diverse domains, including robotics, space exploration, machine learning, gaming, and the realm of smart home technology. During the Q&A panel discussion, they will gain valuable insights into compelling careers within the computing field and have the chance to interact with Amazon experts who excel in these roles every day!
This field trip at AWS Skills Center is open to students in grades 9-12 in the Puget Sound Region. All students who attend will receive AWS swag! All visitors must sign AWS media release forms, as they will be filming a short vignette during this event.
Educators, be sure to take our short 2023-2024 educator training before signing up for this event. Only teachers, counselors, or adult staff members at a school can sign up for IGNITE events. If you are a student, please let the IGNITE Educator at your school know that you are interested in this event. If you don't have IGNITE at your school, please email contactus@ignite-worldwide.org to get started!
Sold out!