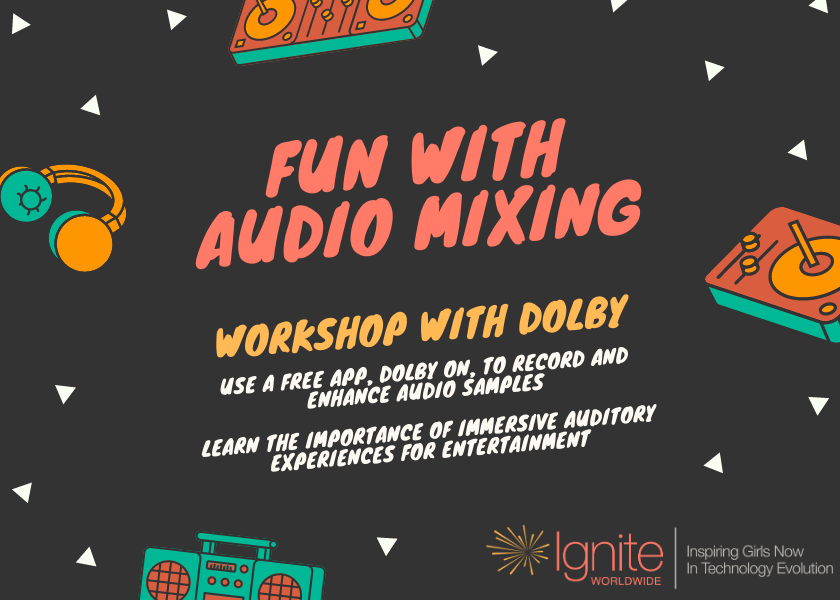 Blogger Needed – Workshop with Dolby
Help capture the inspiration during this IGNITE Event by signing up to be an IGNITE Blogger.
IGNITE aims to introduce girls/non-binary students to high wage/high demand STEM fields where womxn are underrepresented, such as technology and engineering.
Experience the magic of Dolby, a leading technology company in the tech-entertainment field.
Fun with Audio mixing!
In our workshop we will be using our free app, Dolby On, to record and enhance audio samples while demonstrating the importance of immersive auditory experiences for entertainment.
Sold out!