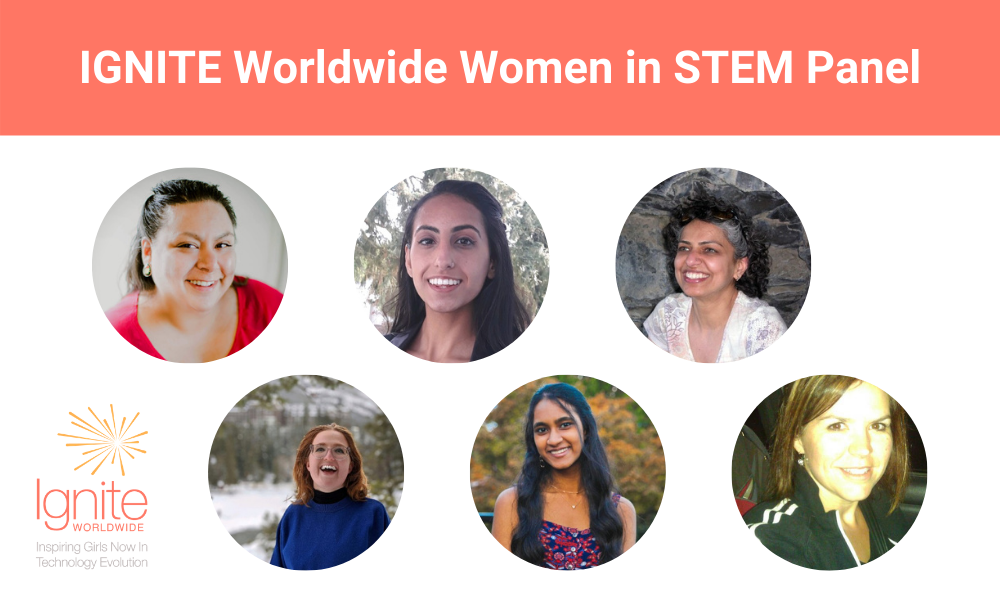 Combined Virtual Panel
Sign up to share your story with Ignite Worldwide students from Sumner Bonney Lake School District and other middle and high schools. Inspire young women to pursue STEM!
Panelists:
Tish Leon, Network Engineer at Cisco Systems
Parul Manek, Director of Program Management at Microsoft
Beth Kester-Warner, Global Recruiting Manager at ExtraHop
Sahana Sasikumar, Software Development Engineeer Intern at Bond Intelligence
Kendrick Umstattd, Software Engineer at Google
Ivneer Gill, Cyber Crime Investigator at Murphy & Associates
Sold out!