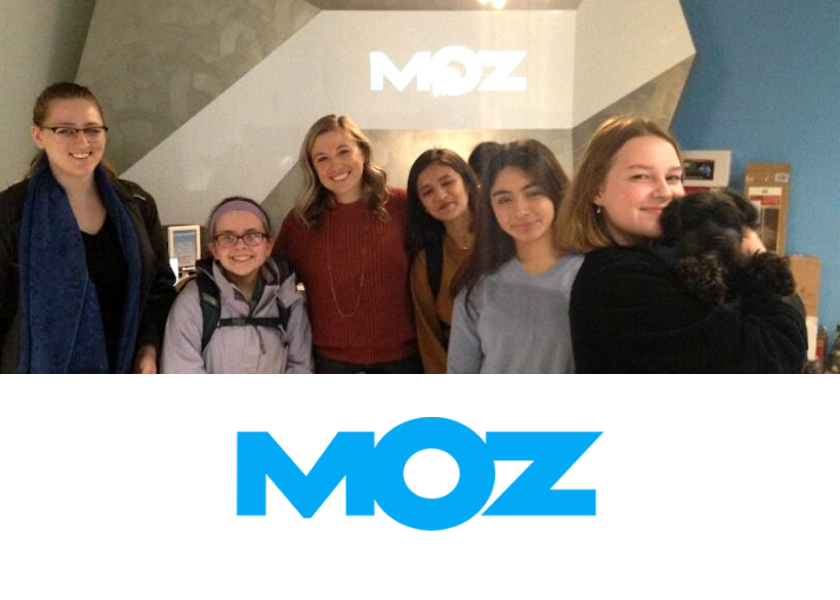 Moz Field Trip
Teachers, be sure to take our 6 minute teacher training before signing up for the event.
Only teachers can sign up for IGNITE events. If you are a student, please let the IGNITE Teacher at your school know that you are interested in this event. If you don't have IGNITE at your school, please email contactus@ignite-worldwide.org to get started!
Moz is a fun-loving, woman-led marketing and SEO (Search Engine Optimization) company! At Moz, we believe there is a better way to do marketing. A more valuable, less invasive way. Better marketing is responsive to customers' needs, builds a community, and earns brand loyalty. It creates an environment that improves our entire industry — an environment where customers are earned rather than bought. And it starts with the core values we live at the office every day. TAGFEE: Transparent, Authentic, Generous, Fun, Empathetic, Exceptional!
At this virtual field trip, students will get a behind-the-scenes look at Moz, including their brand new Seattle office space! They will participate in an interactive activity and hear from a panel of women who work at Moz. The Moz mascot, Roger the Robot, may even make an appearance!
Check out the blog post from last year's IGNITE field trip at Moz.