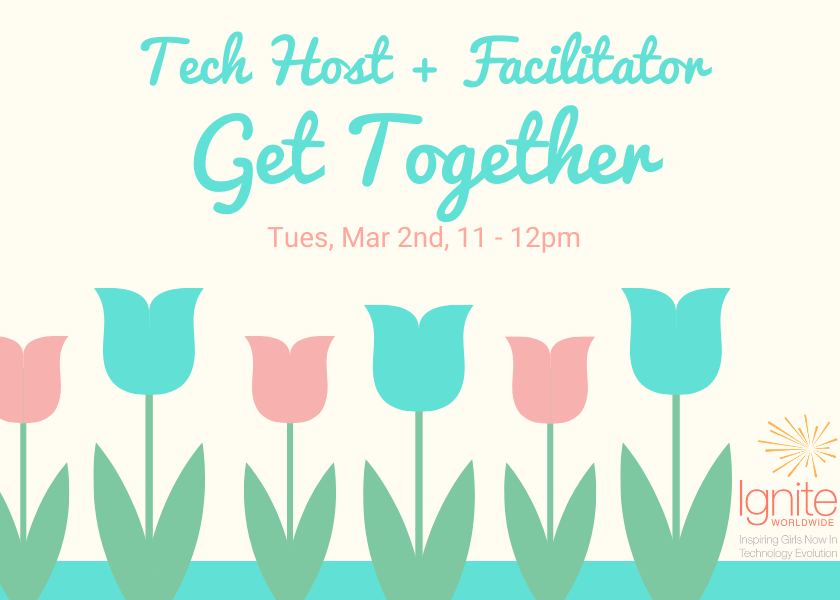 IGNITE Tech Host + Facilitator Get-Together!
Join us for our third virtual get-together to reflect recent IGNITE virtual events and get ready for upcoming virtual IGNITE events! You will meet fellow IGNITE volunteers, have a chance to ask questions about IGNITE virtual events, and learn tips and best practices for making the most of each experience.
All trained Tech Hosts and Facilitators are welcome to attend!