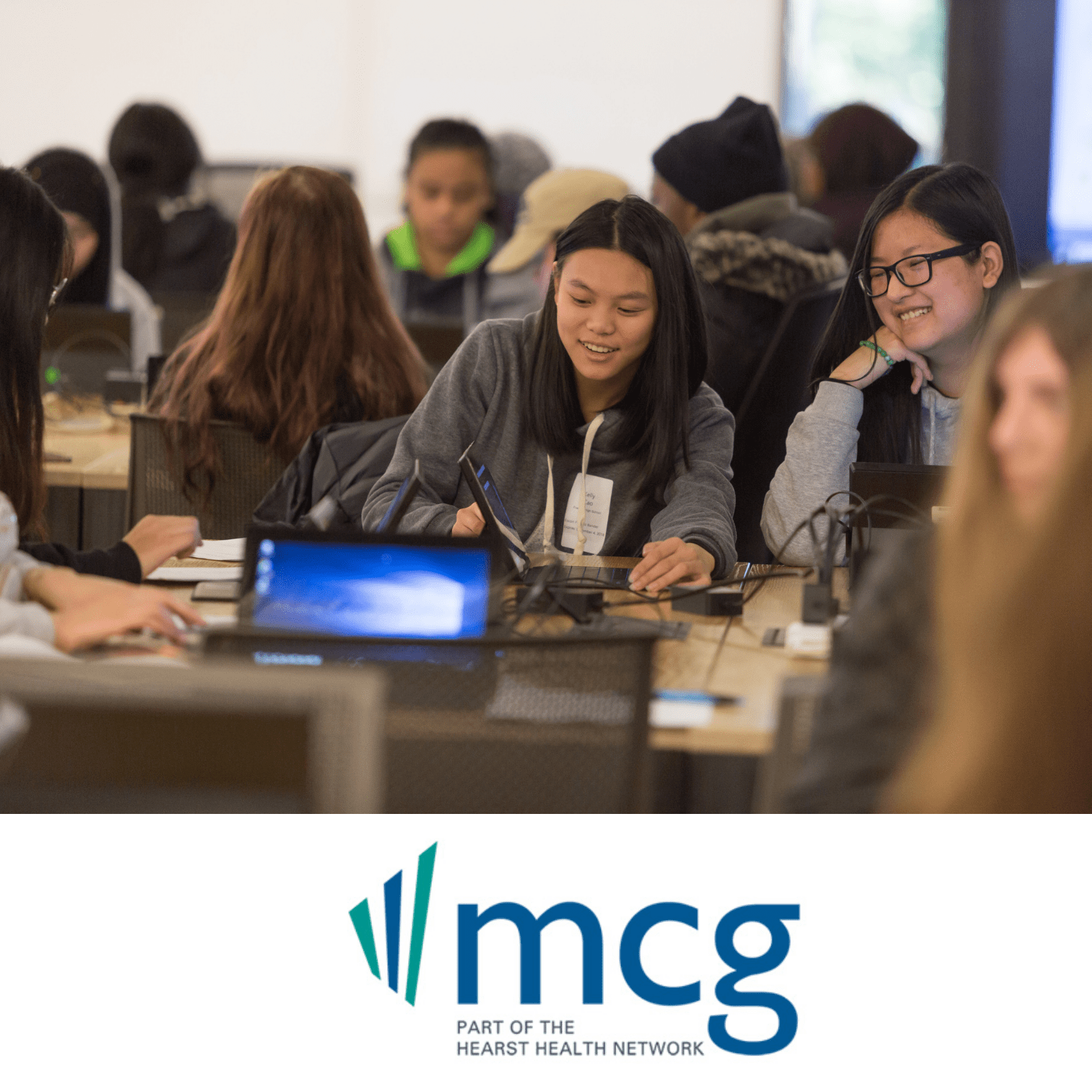 Blogger Needed – Virtual Coding Workshop with MCG Health
Help capture the inspiration during this IGNITE Event by signing up to be an IGNITE Blogger, and write an event summary for the IGNITE Worldwide website!
IGNITE aims to introduce girls/non-binary students to high wage/high demand STEM fields where womxn are underrepresented, such as technology and engineering.
During this virtual workshop, high school students will learn new coding skills using a Wordle-type game! They will also meet women in STEM who work at MCG Health, hear their career journeys, and participate in a question and answer session.
MCG solutions support clinical decisions that help patients get the right level of care and the appropriate care activities for the right amount of time. At MCG, we have a lot of programmers who code and test our applications, doctors and nurses who write our medical guidelines, and Data Analysts and Statisticians who are super talented at math. Without all of these wonderful people, we wouldn't be who we are today. STEM is an integral part of MCG.