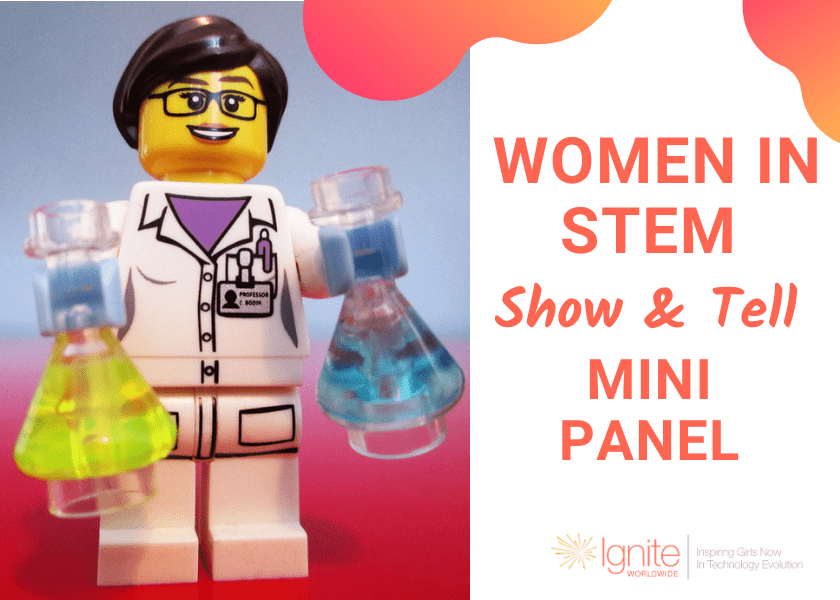 Panelist Show-and-Tell
Join IGNITE for a unique panel opportunity supporting the STEM Without Boundaries, Manhattan Chapter STEM Night for grades K-8!
During this IGNITE virtual mini-panel, you will share your story and also show off an object you worked on (like an app or product) and/or wear your work uniform so students can get a visual introduction to your job. You will get a chance to answer students' questions during the Q&A discussion.
More details will be provided upon registration.
Sold out!