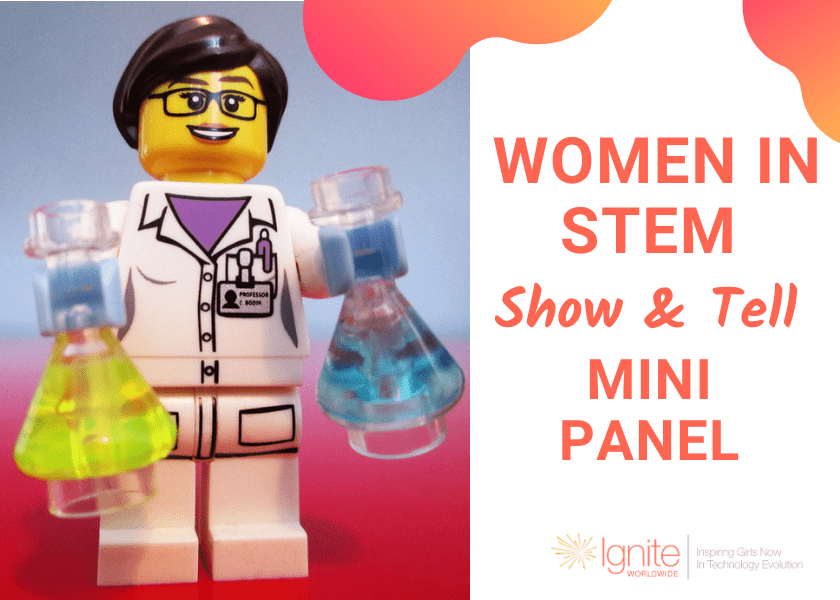 Virtual Elementary Show-and-Tell Mini-Panel (Powell Bilingual Elementary School – Washington, DC)
Join IGNITE to inspire girls, nonbinary, agender, transgender, and genderqueer students in Kindergarten-5th grade!
Students at Powell Bilingual Elementary School are majority native Spanish-speaking and of Salvadorian descent/heritage; therefore, Spanish-speaking Panelists (ideally Salvadorian) have been requested for this event.
Volunteers should be comfortable speaking with young children (ages 6-10) in kid-friendly language.
This is an incredible opportunity to change an IGNITE Student's life! After signing up as a panelist, volunteers are required to review our brief Panelist Training Video at least once per school year and attend a live, interactive Virtual Panelist Coaching Session if they have not attended one in the past. Training must be completed before the event.
During this 40-min IGNITE virtual mini-panel, you will share your story in Spanish and also show off two or more visual aids, such as wearing your work uniform or sharing a product or project you've worked on, so students can get a visual introduction to your job. You will get a chance to answer students' questions during the Q&A discussion.
We are also looking for a Spanish-to-English translator, with a time commitment of 10:50 am-12:00 pm PT.