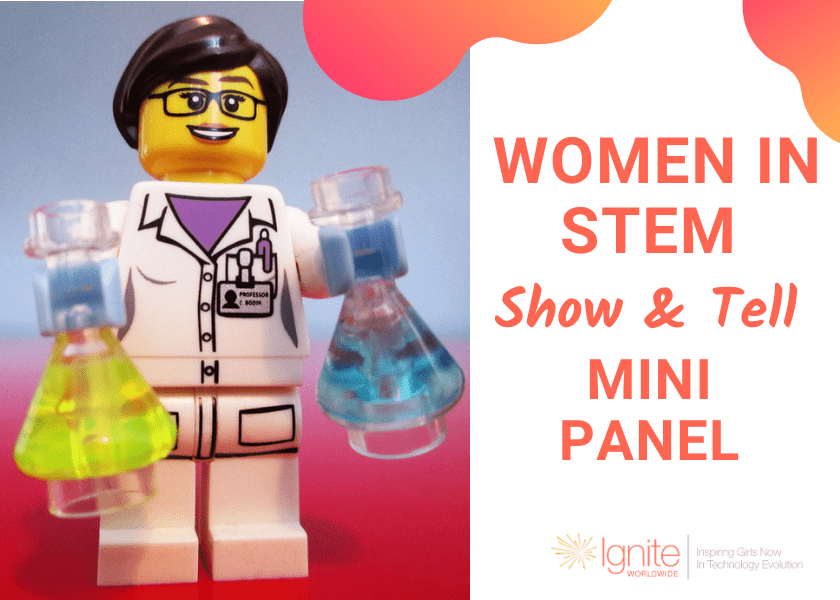 Virtual Show-and-Tell Mini Panel (Elementary)
Join IGNITE to inspire 4th and 5th grade girls/nonbinary students in STEM!
During this IGNITE virtual mini-panel, elementary girls/nonbinary students will meet 2 women in STEM, who will share their stories and show off visuals about their jobs.
Volunteers should be comfortable speaking with young children (ages 6-10) in kid-friendly language.
We are looking for a Facilitator and Tech Host to moderate and provide technical support, respectively. The Facilitator and Tech Host will meet with our IGNITE organizer for a short training to prepare for the event.
Finally, you can help capture the inspiration during this event by signing up to be an IGNITE Blogger, with a time commitment of 12-12:30pm PT.