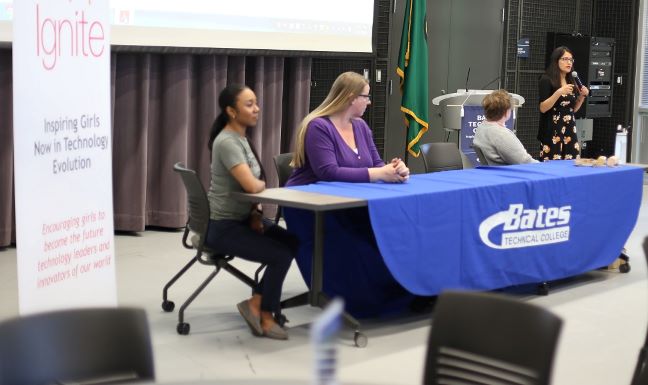 Tech Host, Facilitator & Blogger Needed – STEM Conference with Bates Technical College
Join IGNITE's annual STEM Conference in partnership with Bates Technical College! 
During the conference, students will learn about Bates' STEM programs, meet faculty members, hear from a panel of women in STEM, and participate in one of 2 workshops:
Cybersecurity – Have you ever wanted to send a secret message to someone that only he or she will understand? Learn basic encryption to send your message with a secret key and only the person who knows that key can decrypt it. Find out how to do this by creating your own cipher wheel!
Sheet Metal Technology – Are you creative? Do you like working with your hands and machines? Could you create a three-dimensional drawing? If the answer to these questions is yes, then a career as a Sheet Metal Worker could be right for you! Get an introduction to fun and creative career!