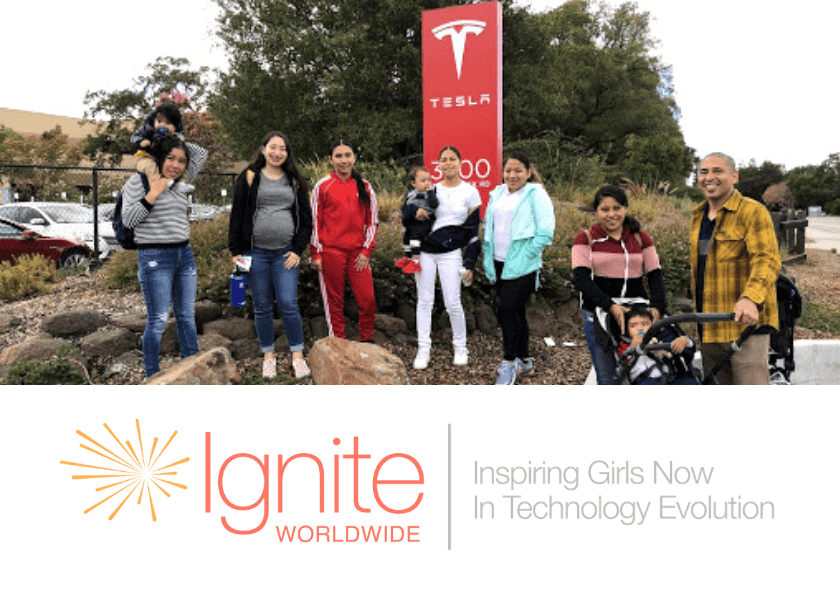 Tech Host + Blogger Needed – Tesla Panel w/ extended Q&A!
This IGNITE panel features women in STEM careers from Tesla!
Supporting roles are available to all trained Ignite volunteers for this special event!
This special event ends at 4:30pm but Teachers and Students are invited for a 15 – 30 min extended Q&A! Volunteers must be available until 5pm.
Sold out!