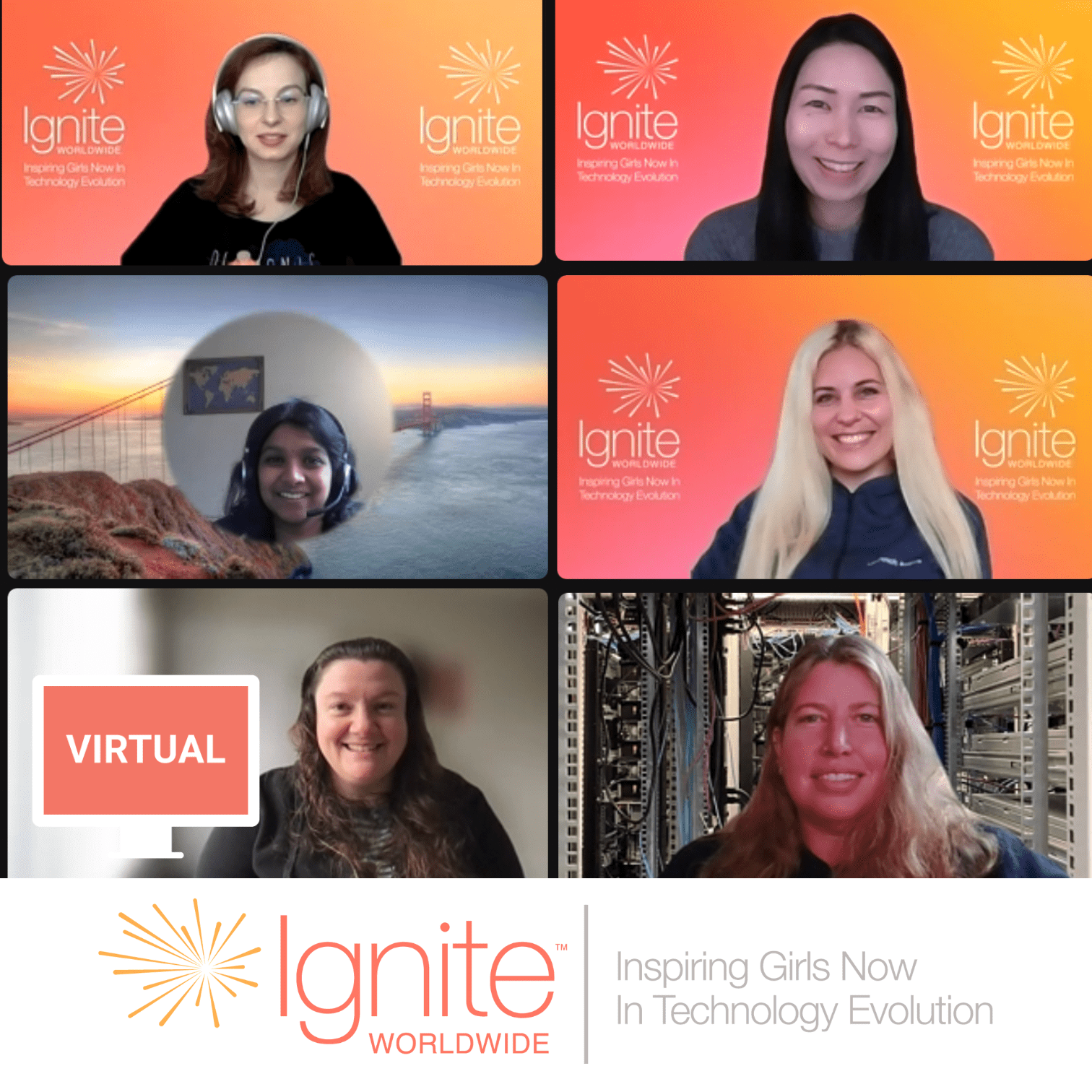 Virtual Panel for High School Students
Inspire IGNITE Students in STEM!
IGNITE aims to increase gender diversity in high-wage/high-demand STEM fields, such as technology and engineering. Women, nonbinary, transgender, agender, and genderqueer professionals working in these fields are highly encouraged to sign up!
You can help capture the inspiration during this event by signing up to be an IGNITE Event Recorder and writing an event summary for the IGNITE Worldwide website, with a time commitment of 10-11 am PT.