Date: November 26, 2013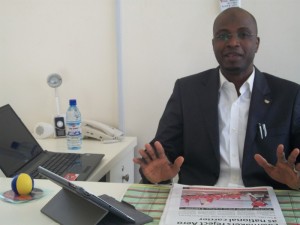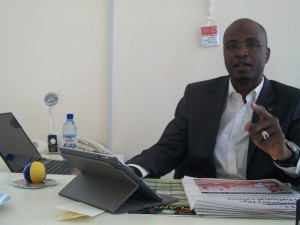 IGNITE, Katsina Chapter meets some dignitaries for interview on IGNITE/STEM.
The chapter met the Director ICT, Umaru Musa Yar'adua University, Katsina, Katsina State, in November 2013.
The Director gave the following replies, as attached.
Thank you.
Abdulhakeem
Katsina
—-
INTERVIEW CONDUCTED BY THE COORDINATOR, IGNITE CLUB, KATSINA STATE
CHAPTER, NIGERIA ON NOV 26, 2013 AT THE OFFICE OF THE DIRECTOR ICT,
UMARU MUSA YAR'ADUA UNIVERSITY, KATISNA
1. [IGNITE]: How did you see IGNITE Events?
[Director ICT]: I am more familiar with the field trip event which was hosted by the University ICT Center recently. As the Director, Center for Information and Communication Technology, I feel this event is not only relevant but timely considering the goal of inspiring girls on science, technology, engineering and mathematics in the 21st century. century. By analogy, an innovative and well learned girl will eventually be a source of inspiration, role model and rare gem to her immediate family and society at large.
2. [IGNITE]: What strategy you think IGNITE can put in place to further inspire girls?
[Director ICT]: Having gone through some of the IGNITE events so far, I would like to propose a mentoring and coaching model as another strategy that would further strengthen the ties between the already successful ladies and the growing and aspiring girls. Today, with the proliferation of ICT, both coaching and mentoring, as tools of capacity building and knowledge transfer, could be conducted online and on real-time fashion.
3. [IGNITE]: General advice to the girl child world over.
[Director ICT]: The girls should understand that their only obstacle to success is themselves. Once they are able to believe, realize and unlock their potentials then they would be able to achieve whatever goal they set for themselves. They should learn to be organized and always prioritize their activities. I challenge the girls to closely exercise the six '6' Ps of learning and success by being punctual to lectures, meetings and work places which will then position them at the center of events and ensure precision in everything they do. Lastly, the girls should know that success and greater achievements comes with patience and perseverance when procrastination is totally avoided.
Thank you.
Engr. Nasir A. Shinkafi, MNSE, REng, EPM, CSI, PMP®
Director, Information and Communication Technology,
Umaru Musa Yar'adua University, Katsina
View Katsina Chapter Page