April 1, 2016
Hi All,
REI went all out on Friday, April 1st for the girls from the Franklin High School IGNITE chapter!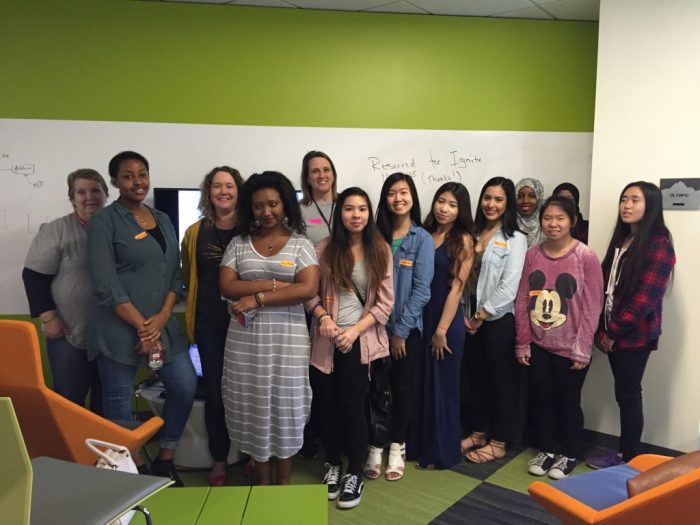 First, every woman was wearing an IGNITE tee shirt! It was quite the beginning to an extraordinary day- it's never happened before where there were more volunteers than girls!
We want to thank Julie Averill, REI CIO, who welcomed us alongside Kathlyn Jones, REI IT Director. They made the girls feel so comfortable upon arrival by providing snacks and drinks as they told the girls all about the day ahead.
Thank you to all of the women who created the three stations: Recipe for Intelligence, A job in Technology, and Shopping with Web Services. All of the women inspired the girls as they learned about the many different kinds of technology jobs they could do at REI. Each station was very interesting and the women were clearly excited about getting the girls inspired about tech careers. It was so obvious how much they love what they do and the company they work for.
Before heading to lunch we had a fun activity where the girls texted words that described how they felt about the day so far and it went to the screen in the front of the room, it was really exciting. Thank you to Sonia Vaughan for leading that great activity!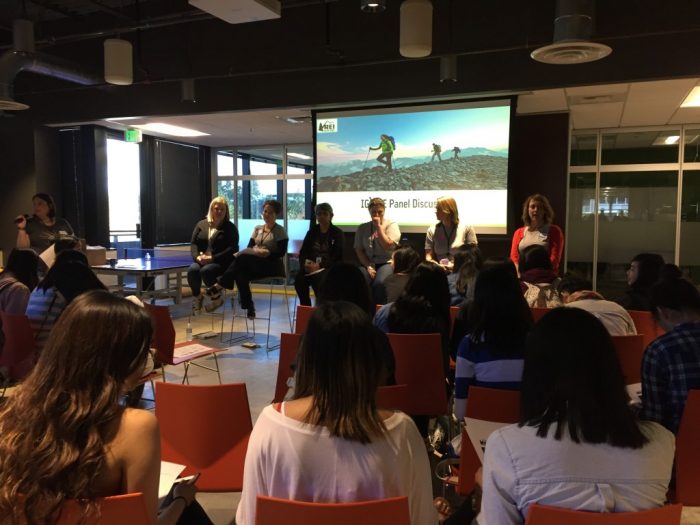 The girls had lunch in small groups, each with a woman from REI. They had a lovely, relaxing lunch and enjoyed conversations in a less formal style- they really enjoyed that. So many girls commented that the food was wonderful!
After lunch there was a panel of women talking about themselves and their careers, and then the girls got to ask questions. It was a wonderful way to end the day, the girls asked some great questions and the women really shared a lot about their lives and careers with the girls, including topics like the best advice they ever got.
It was an unforgettable day and on the way out, one of the girls leaned over to me and said, now I know what I want to do- be a woman in tech!
---
There are many people to thank.
First, a huge thanks you to Janine Akins! She worked tirelessly to create such an amazing day for the girls. She was the contact person and made sure each and every detail was covered with such care, and made it so easy for us. Thank you Janine, for everything!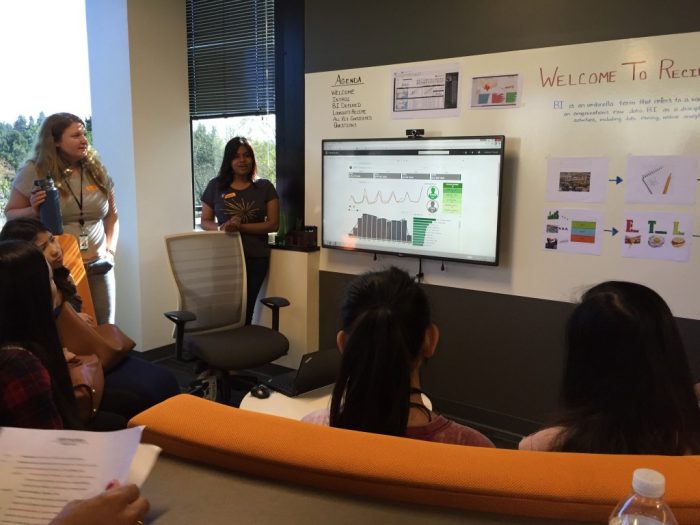 Thank you to Sarah Schukantz, Sadie Braune, Ashmita Patnaik, Susy Mendoza, Brittney Morris, Judith Rich, Anita Maisuria, Clara Belen, Sonia Vaughan, Cori Haak, Anna Yates, Gina Cox, Debra Bacon, Samantha Reed, and Ranae Arnts. You were all amazing with the girls!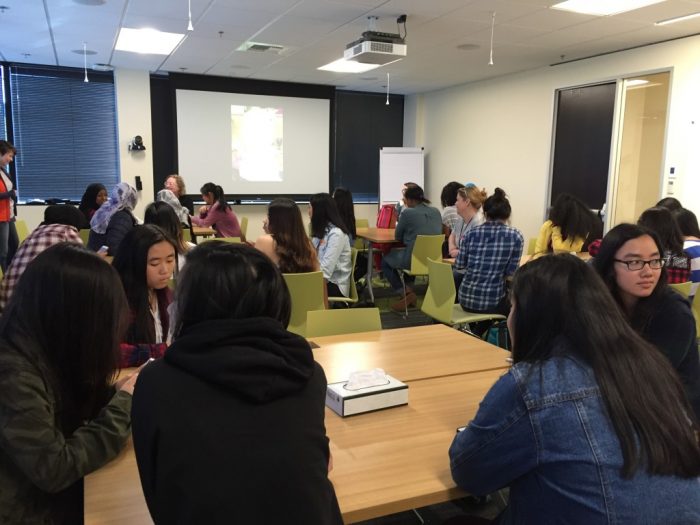 Thank you to the moderator, Kathlyn Jones, Director End User and Business Services, and the panel, Julie Averill, CIO,  Rebecca Straka, Divisional VP, Tech Services and Business Services, Rehnuma Rahman, Manager, Quality Assurance, Gina Cox, Senior Director, Digital Retail, Liz Finalyson, Senior Recruiting, and Samanatha Reed, Manager, Service Desk and Service Management.
Thank you to Audra Eng, IGNITE Director of Development and Operations. This trip would not have been possible without her.
I want to thank the amazing IGNITE teacher from Franklin High School, Julie O'Brien. She has been leading an IGNITE chapter for almost 5 years! She is a 9th grade math teacher and finds the time to do 10 IGNITE events a year. The standard is 4-8 events and Julie always goes above and beyond. This year she won the IGNITE Teacher Best Practice Award and we will celebrate her success at the upcoming IGNITE Gala on April 29that the Museum of Flight, please join us, tickets are on our website www.igniteworldwide.org. We all have a lot to celebrate because IGNITE has graduated over 30,000 girls!
---
Here are the comments from the girls' survey forms. They always say it best.
Today I was inspired. The panel discussion and this entire event because it teaches me that there are many challenges towards accomplishing you goals or passions, but you should keep on trying even though you fail many times. This event was awesome today and I thank you all. Grade 10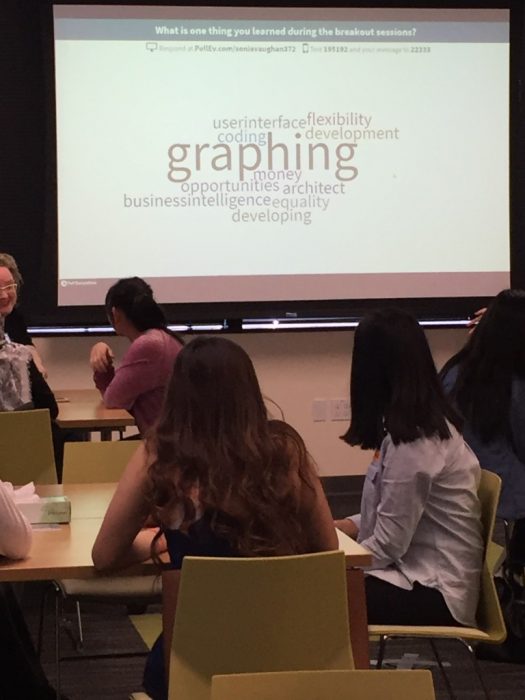 I enjoyed the panel discussions because what all of the presenters said inspired me. They gave us advice, tip and showed us their experience, which inspired me to want to try out opportunities and make choices that, would affect me in the long run. I thought this event was perfect. Grade 10
I really enjoyed hearing why the women wanted to be there and sharing themselves with ignite girls. I also liked the fact that women are valued here. I learned to just be myself. Grade 10
I enjoyed learning about coding and data analysis that I did not know before. I learned that there are many people involved to keep a website going. It's a lot of teamwork and communication. This event was totally worth it! Grade 10
The entire day and panel event provided a lot of helpful advice that motivated me      to achieve my personal goals. It was perfect. Grade 10
I loved the discussion. It made me become more interested in this career. They gave great advice and talked about their experiences, which made me more interested. It was an amazing day. Grade 10
I liked the panel and especially the advice they gave us. It inspired me to just "go with the flow" and allow myself to fail in order to succeed. Grade 10
I really liked how many opportunities there are and how there's not one right pathway. It was all great. Grade 11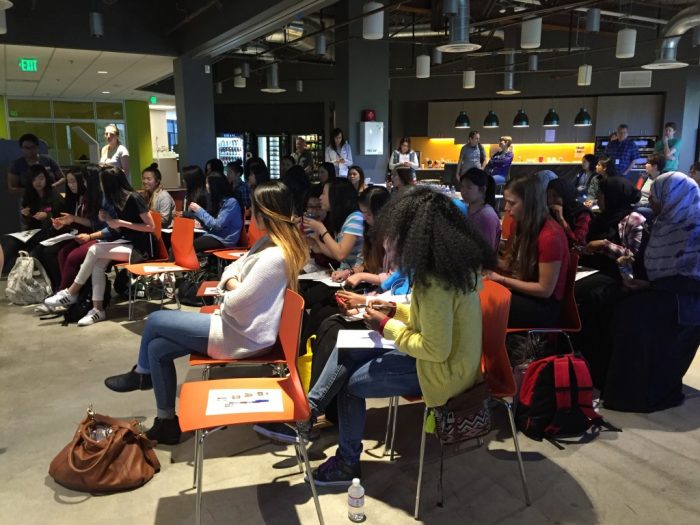 I learned how to further my education and how to be more confident in what I want for the future. Grade 10
I really enjoyed learning more about what careers there are here in technology, and what they require. It broke some stereotypes I've heard and had about these careers and it gave me more options to consider. I also really liked hearing about everyone's career path. Grade 10
The highlights I enjoyed from today's event were the elaboration of the sessions. I learned a lot at the sessions. Also, during the panel I really enjoyed listening to their responses. It was great! Grade 10
The highlight I enjoyed today was the IGNITE panel discussion. I learned a lot about different jobs and what they do. It inspired me to learn how women got to where they are. Grade 10
I really liked the panel discussion, because they were detailed about how they ended up with their careers. They were also passionate about their careers. Grade 10
I thought everyone was so passionate and the whole thing was great! Grade 11




I really enjoyed learning about the kinds of jobs at REI and how passionate everyone was about what they do. It was wonderful 🙂
Grade 11
The Q and A was fun and interesting. The different paths everyone had inspired me! Grade 10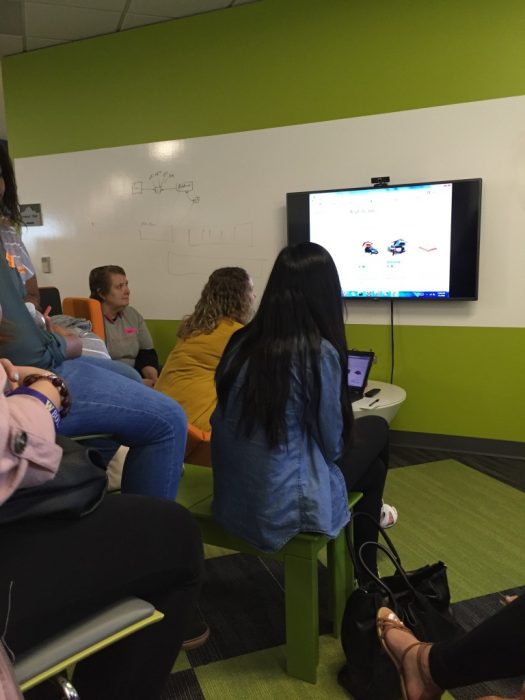 I really enjoyed learning about their careers and realized how much work there is before its put out to customers. Grade 10
I enjoyed the panel discussion. I get to learn a lot about college, the jobs and what should I do to get where I want. Grade 10
I really enjoyed the workshops and panel. The workshops and panel helped me ask questions I normally would not be able to ask. I thought it was great. Grade 10
The highlights for me were, seeing the different kinds of jobs in technology, getting advice to help prepare us and gain confidence in this industry from a global perspective.  Grade 11
I really enjoyed the workshops because I was able to learn what takes place behind the scenes. The discussion panel as well because I was able to hear knowledgeable responses to interesting questions. I would not change a thing, everything was perfect. Grade 11
The panel discussion was the highlight for me because I learned all of the different ways you can get into a tech job. Grade 11
I enjoyed the panel, they told us a lot about their experiences in their life and how they got to where they are to work in technology. Grade 10
I liked everything!
---
Thank you all for making such an extraordinary day possible!
-Cathi