Career Exploration Trip to Facebook
December 7, 2016
Nineteen lucky girls were able to visit Facebook in Seattle on Wednesday, December 7, 2016.  Not only was it educational, it was also fun.  Every guest speaker was engaging and knew how to relate to our students.  This was one of the best career trips I have been to.  I appreciate all the work that Christie Ellingson and her Facebook team put into this amazing and fun opportunity for my Highline girls.  One hundred percent of the girls said this experience helped them better understand their future career interests and plans after high school, that this experience motivated them to do better in school, and that we should offer this experience again in the future.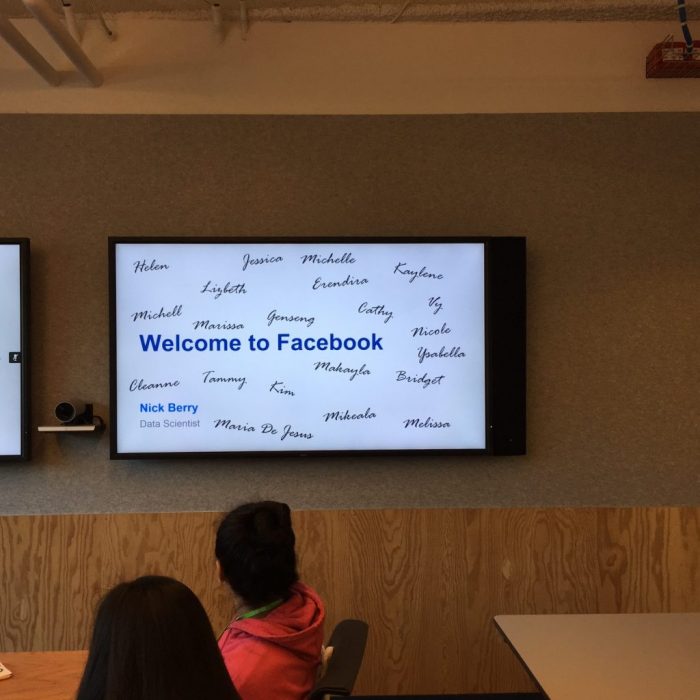 I want to especially thank each presenter and employee host—you made our day, Christie, Rob, Nick, Erik, Dave, Katie, Alyssa, Ken, Stephanie, Taylor, and all the others who showed us around, shared their stories, and welcomed us to Facebook.  I am so thankful for your energy, time, effort, and willingness to share with us—I loved watching the girls get inspired about careers in computer science and technology!  Every girl said they enjoyed the food ☺ and hearing about your experiences.  We were all inspired by the environment where you work and the support you get from each other!

---
The following are comments are from the evaluations filled out by the girls who attended—they always say it best!!  All of the comments are worth reading, so take some time and read all the way to the bottom!


This opportunity was awesome, I liked learning about where people started and how they got to where they are.
—Jessica (grade 10)
The personal experience that some employees shared helped me see that I might aim somewhere, but can land somewhere else.  I will work hard to discover my true passion.
–Bridget (grade 11)
I saw that you can change your life at any time so why not now.
–Anonymous
I enjoyed how they started off slow and [did] not dump a lot of info onto us.  It inspired me to look more into tech and voice my ideas and deepen them/believe in myself.
–Lizbeth (grade 9)
I enjoyed the hands-on activities we did; I felt very welcomed and everyone was really nice (didn't treat us like kids).  [It] made me want to keep wanting to have a computer science career.
–Helen (grade 11)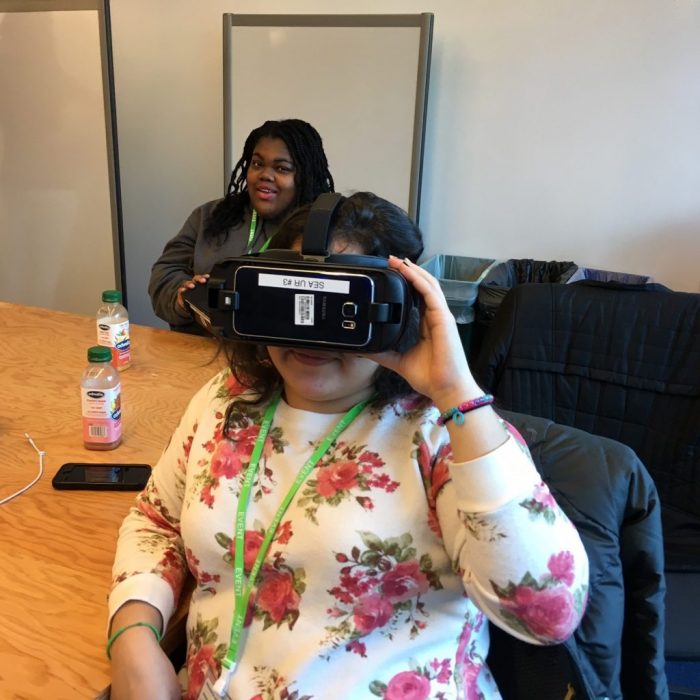 ---
What a great event!  I'd like to say thank you again to everyone who made this all possible, for all of your continued support of IGNITE, and for wanting to be part of an extraordinary experience.  As you can see, this event has changed these girls' lives.
Sincerely,
Lisha Johnson
Chapter Coordinator
Highline High School