On November 17, we held a joint WTS TYOU/IGNITE and ASCE Sustainability event at Franklin High School. We had about 40 students attend the event where we discussed the fate of an existing pedestrian bridge right outside the school's front doors.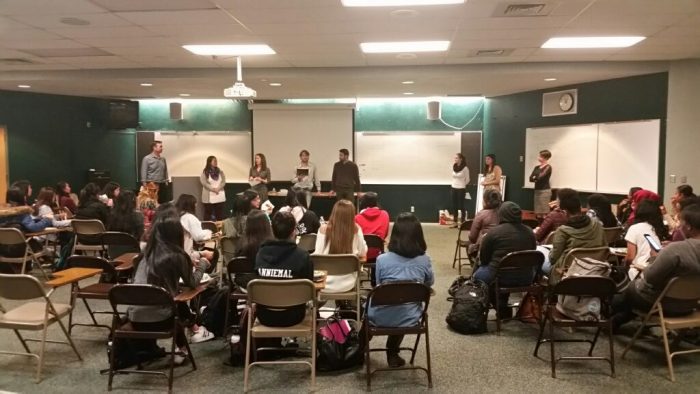 The City of Seattle is planning to make improvements to the Rainier Ave/MLK intersection as part of the Accessible Mount Baker project and has not yet determined what to do with the ped bridge.  We asked the girls to consider four options: 1) maintain the bridge as-is, 2) retrofit the bridge, 3) replace the bridge, or 4) tear the bridge down.
The girls were divided into three focus groups – 1) Community, 2) Cost, and 3) Environment (which also happen to be the triple-bottom-line topics of a sustainable design approach).  Within their individual groups, the girls reviewed the facts of the project associated with their main focus and ranked each option. Each group presented their ranking and their reasoning behind it.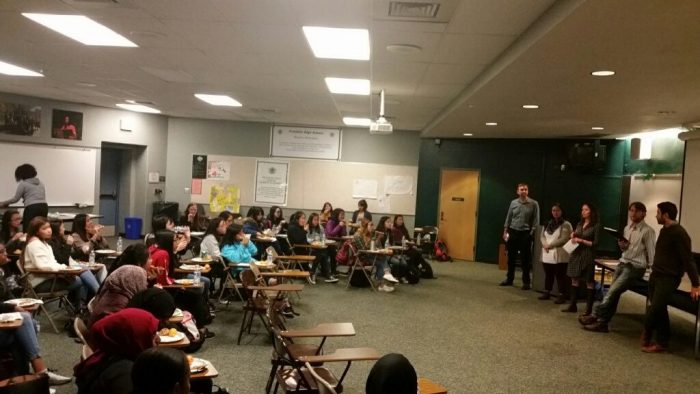 Interestingly, based on adding up the rankings, the option to demo the bridge appeared to win. However, the Community group made such strong arguments that the final option with the most votes among the entire group was to retrofit the bridge (based on the rankings, this was actually the second choice).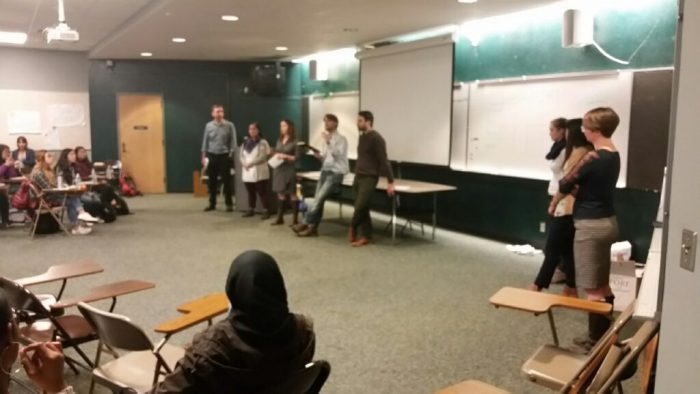 This exercise helped the girls to understand the many different factors that must be considered on a transportation project. Since most of them use or walk by the bridge daily, it made for a very relevant topic.  The girls were more engaged in the discussion because they were actual stakeholders in this project.
Natalie Laughlin, PE
Jacobs