Wednesday, May 1, 2019 | Martin Luther King Jr and Everett Middle Schools at Microsoft | by Amber Zertuche, IGNITE Regional Director
On May 1st, a group of 6th - 8th grade girls and non-binary students from 2 middle schools (Martin Luther King Jr and Everett) arrived at the Microsoft offices in San Francisco for a Microsoft Field Trip!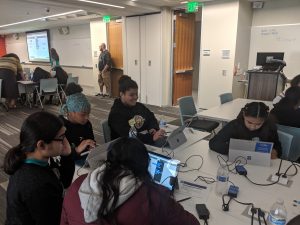 During their visit, each girl was given a Surface laptop to work with while learning coding and robotic fundamentals using Brain Pads.  Brain Pads are mini computers for learning and making, robots, games, and electronics. All students created and programmed using the Brain Pads.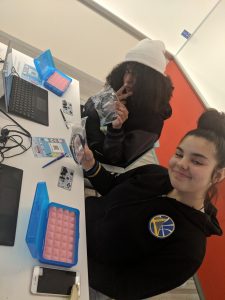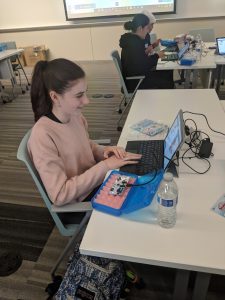 Students also had an opportunity to work with the HoloLens and learn more about mixed reality.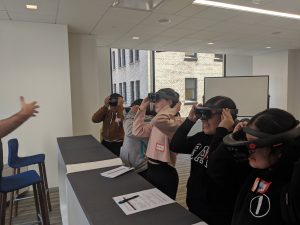 After enjoying lunch, the girls had to opportunity to meet with a panel of women at Microsoft who work in STEM to learn about their career choices.  Questions were asked by the girls and each answer was thoughtfully addressed by the panel speakers, and the whole group left the day feeling inspired.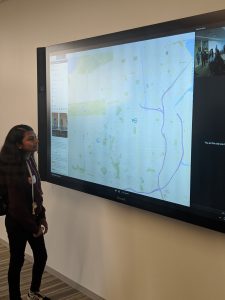 Back at school, students reflected on their experience at Microsoft.  Many students expressed an increase interest in the programming field and all students felt they had a better understanding of coding.  It was great to see such enthusiasm from our students and the panel at Microsoft! 
Many thanks to the great team at Microsoft for making this trip such a success! 
After attending this event:
Here's what the students enjoyed most:
"I was inspired by the Hololens! It inspired me that anything is possible, the only limitation is your imagination."
"I loved the mixed reality and I want to now learn how they are made."
"I liked doing the Brain Pad activity."
"I was inspired by the tour."
"I enjoyed the HoloLens and the Microsoft whiteboard and some school tools that we might need."