October 29, 2019 | The Center School, Spanaway Lake, and Spanaway Middle School at Lyft | by Wyn Pottinger-Levy and Chris Williams
On Tuesday, Oct. 29, 48 girls/non-binary students from The Center School, Spanaway Lake High School, and Spanaway Middle School came together for an IGNITE field trip to Lyft. Some students got to take the Monorail and light rail to the International District station near Lyft's Pioneer Square office, which was a neat experience in itself!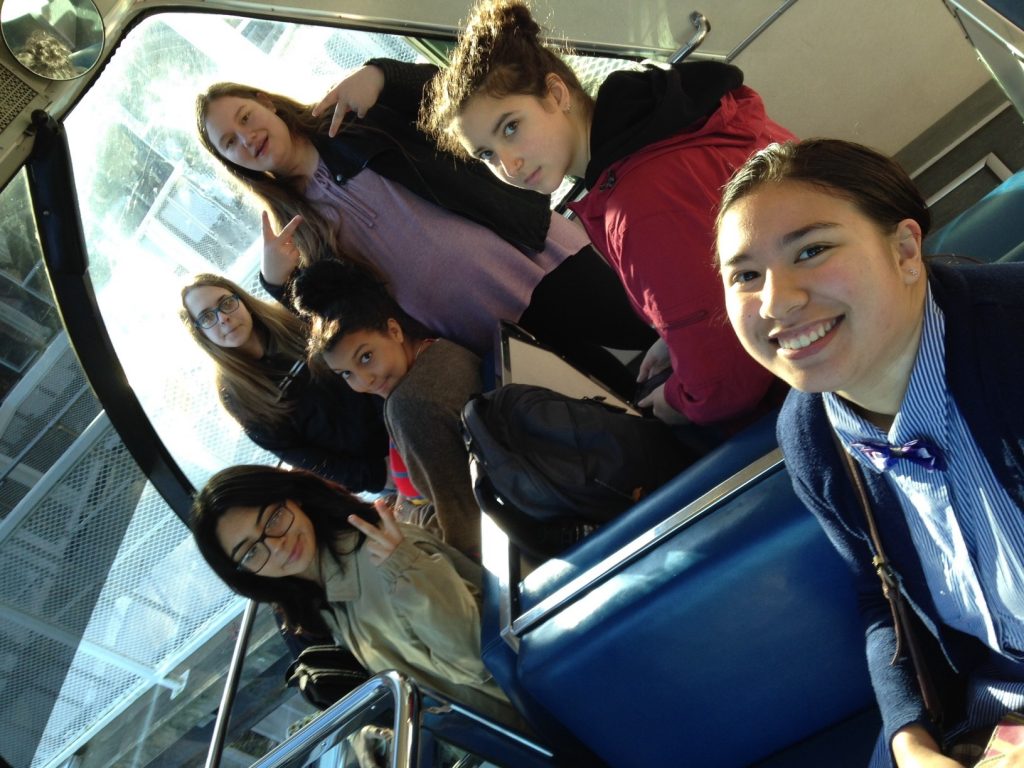 The students were surprised at how cool the office was and how well it was decorated. They were especially impressed with the candy decorations in the lobby and how many dogs were hanging out with their owners.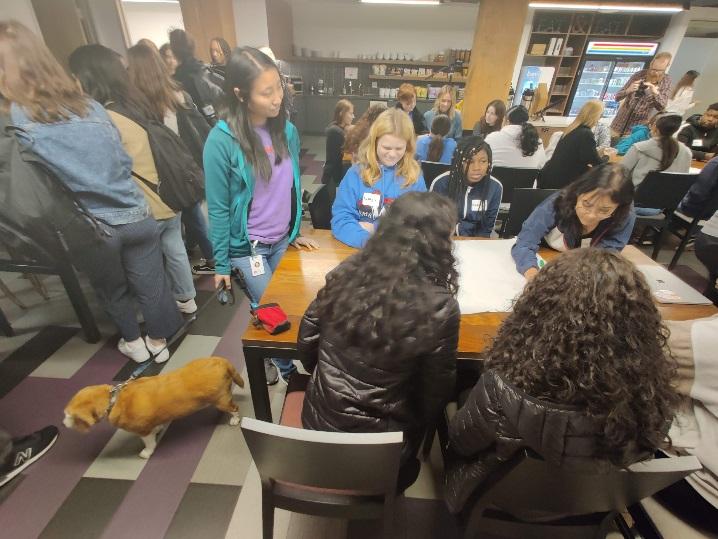 After the tour, we gathered in a dining area. A task was introduced – How can Lyft properly serve a younger audience of users? – to address the rule that unaccompanied minors (under 18-years old) cannot participate in ridesharing. The students worked in small groups with a Lyft employee coaching and encouraging their creative thinking.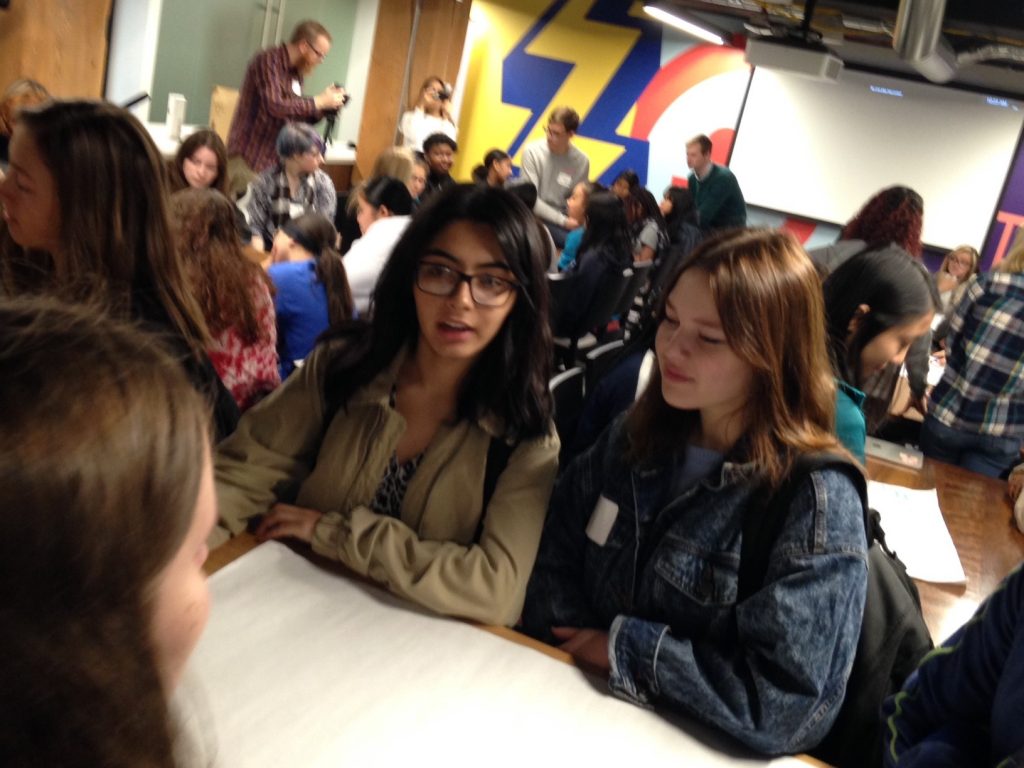 The groups of students posted their ideas on big paper sheets and shared their concepts in front of the room. Special thanks to Karynn, Molly, Erin, Madi, Keyton, David, Meghan, Ido, Tom, and Ariel who worked with our students to help them come up with great ideas.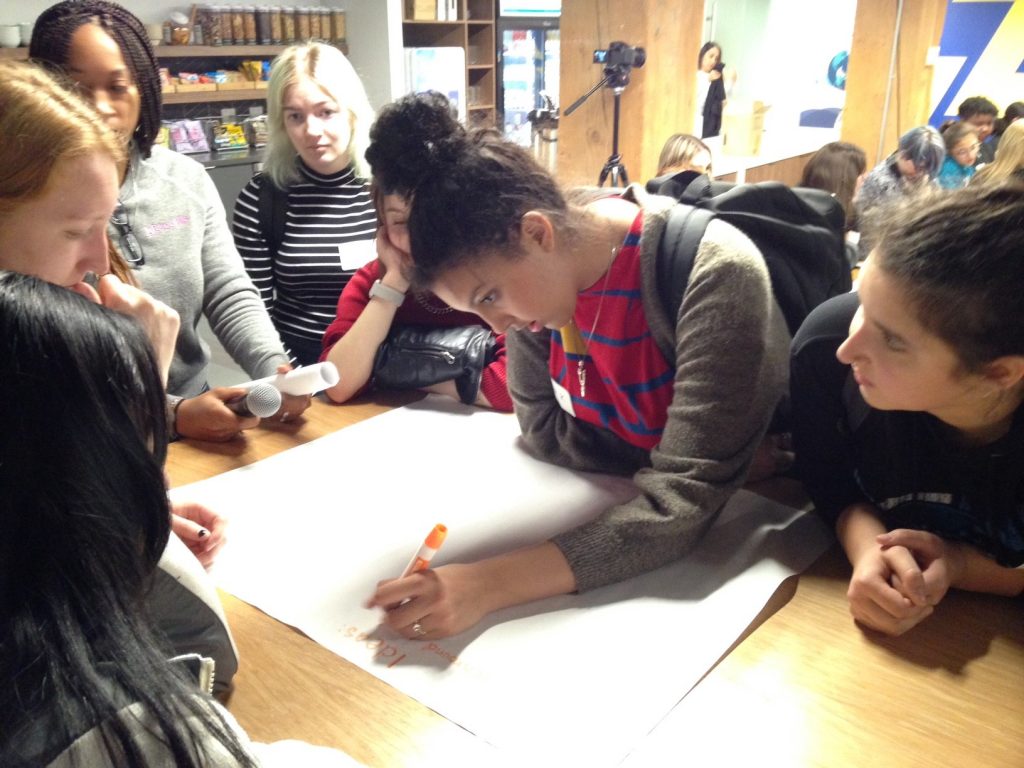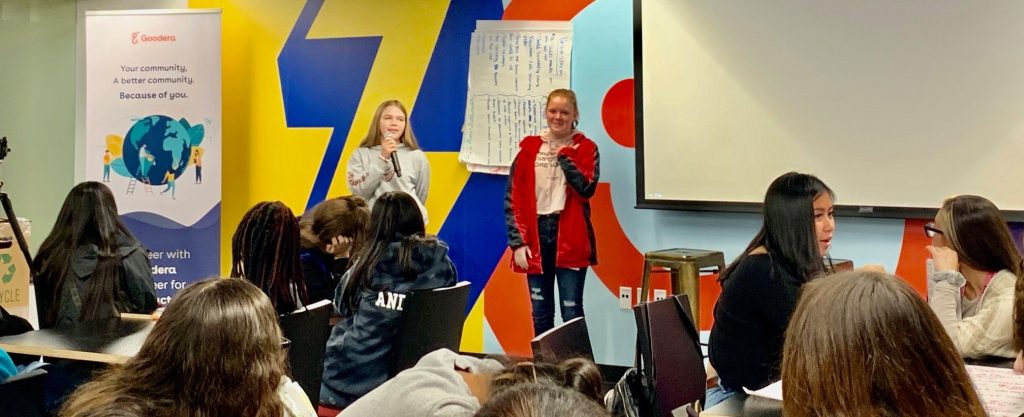 Lyft employees appreciated the students' work and honored their ideas. They acknowledged that many of the ideas are things that the company is actually contemplating and employees are spending a portion of their professional workday thinking about. The girls loved being treated like adults and having their opinions and insights respected and appreciated.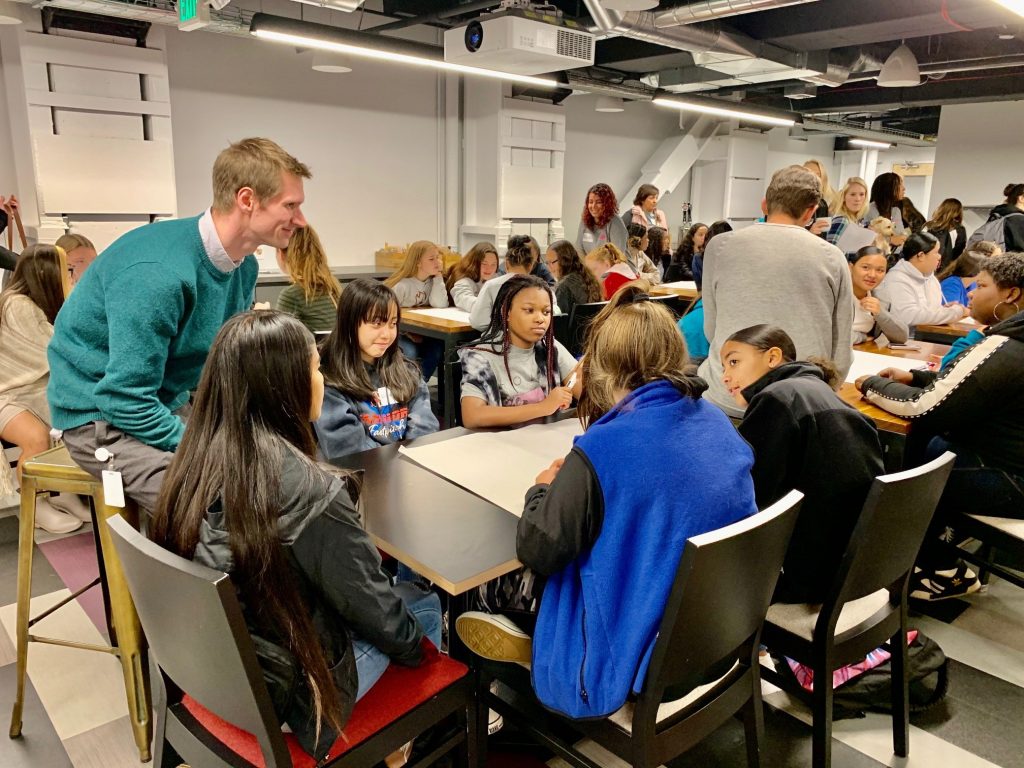 After a lunch break, the students engaged with a panel of 5 amazing and inspiring people from Lyft. They talked of loving Lyft's work environment, the challenges of doing good work and contributing to the company, and of being smart and secure in their skills. Corporate and internal support was reported as high. It was mentioned that Lyft's Seattle office has a gender ratio that is more equitable than many tech firms.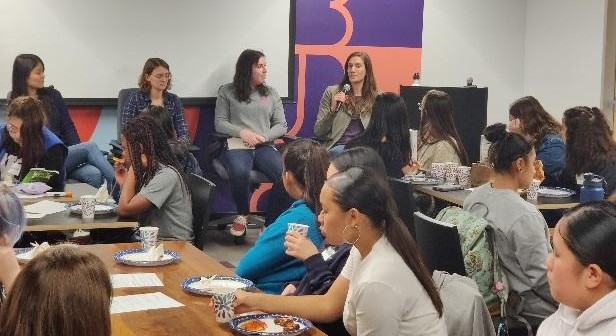 Special thanks to Harley, Gisselle, Amy, Zackelynn and Sarah for touching the hearts and minds of our students. Multiple students commented on how much they would love to work at Lyft because of how accepting and fun it is. They really appreciated the extreme candor and vulnerability of the panelists. The girls asked questions ranging from being accepted as they are to salary and benefits.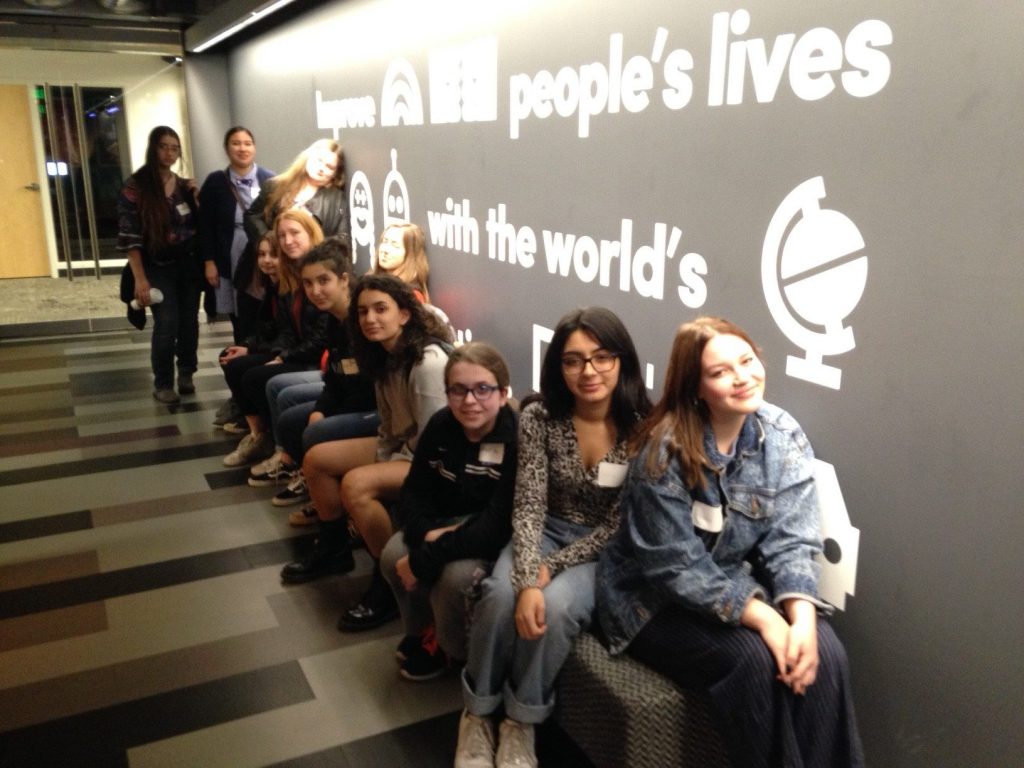 After attending the event, the girls reported that this experience has made them more interested in pursuing STEM education! Many students commented how much they liked hearing from the people who worked at Lyft.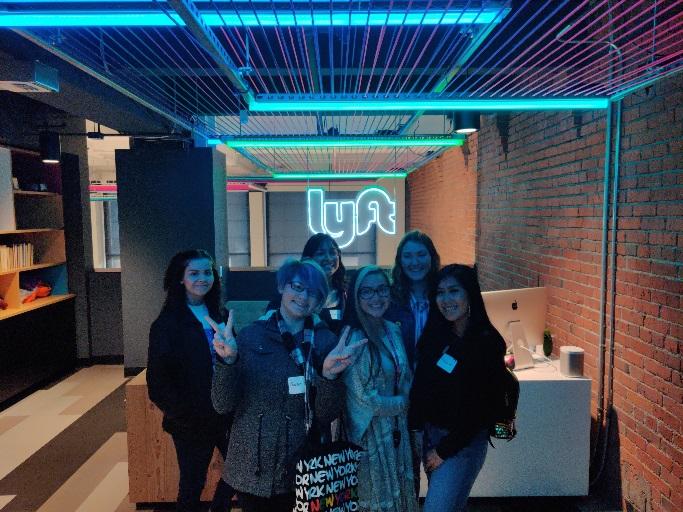 Thank you, Lyft and IGNITE, for the opportunity to see inside a company in a way most people never get to experience! To all volunteers: Karynn, Harley, Gisselle, Amy, Zackelynn, Sarah, Molly, Erin, Madi, Keyton, David, Meghan, Ido, Tom, and Ariel – thank you for helping inspire our girls!
After attending this event:
Here's what the students enjoyed most:
"The whole thing was really enlightening and beneficial. This event inspired me to research tech careers."
- 11th grade
"The speakers teaching us how it changes their lives because they can change other lives and can help others."
- 9th grade
"I liked the food and the people, also how you can bring your dog! It inspired me to be a powerful woman."
- 11th grade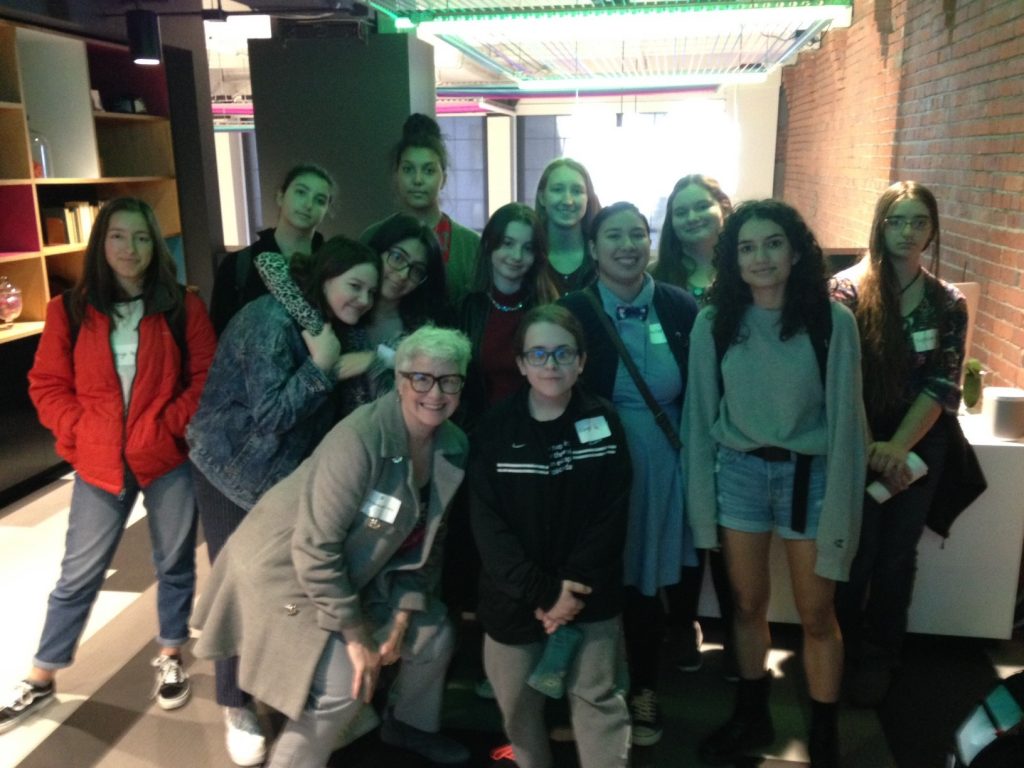 "It inspired me by showing that you can be yourself."
- 7th grade
"I enjoyed the kind people, and a woman inspired me to try new things and find out what works for me."
- 11th grade
"I enjoyed the presentations because it let us put out ideas and collaborate with others."
- 9th grade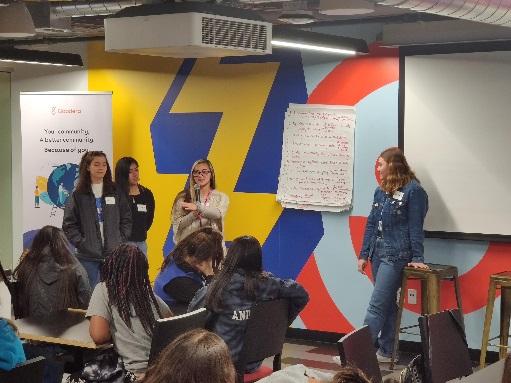 "I liked the panel because it gave another perspective on how people got a job in a tech company."
- 11th grade
"I enjoyed their attention to public input and what people want to see with the app."
- 12th grade
"The panel of female tech workers was very inspiring, getting to listen to their experiences."
- 9th grade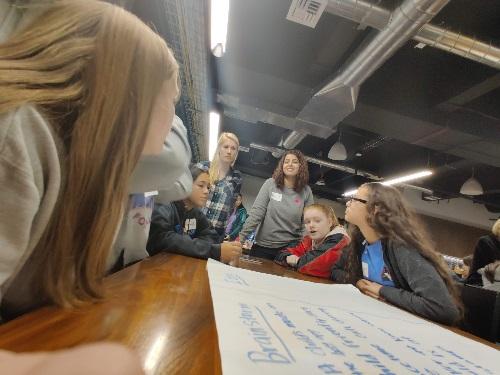 "How the company welcomes everyone like family."
- 8th grade
"I really liked the group work and brainstorming ideas together."
- 11th grade
"When the panelists were talking about being themselves."
- 7th grade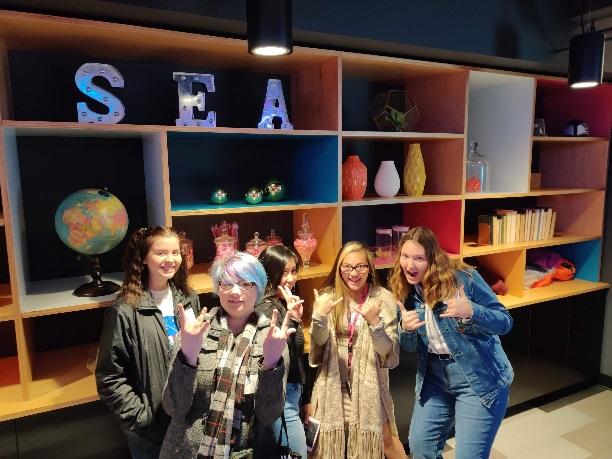 "I enjoyed the panel's passion of their stories about/involving STEM."
- 12th grade
"I liked hearing from Lyft workers. Learning about STEM inspired me."
- 7th grade
"The workspace and the dogs and food. And the people. ACCEPTANCE."
- 8th grade
"The fact that they are not judgmental."
- 8th grade