Feb. 20, 2020| Workshop and Panel at Phillip and Sala Burton Academic High School  | by Melissa Kovar, Ignite Advisor
On February 20th, Burton High School and hosted an IGNITE workshop to inspire and encourage female and non-binary students to consider the Engineering Academy pathway at Burton!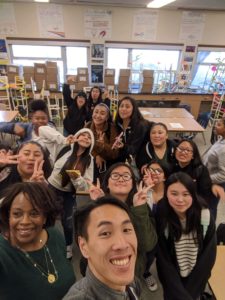 25 students attended and participated in a hands-on workshop led by Nathan Boon of Myntor. In the workshop, the girls were introduced to the gender disparity in STEM fields, and challenged to make a social network for women to communicate using a website. The students were excited to have the creative freedom to develop their own website/app using the resources provided by Myntor!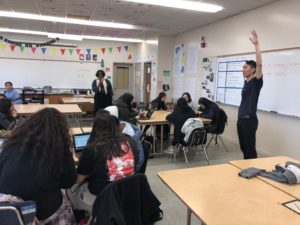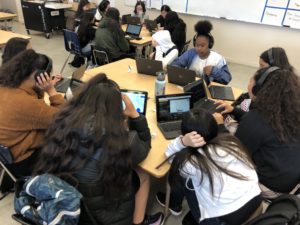 Then, students heard from two women of color panelists who work in those fields:
Jeannice Riahi-Samani, CEO/Founder, Fairrer Samani Group

Amber Williamson, Cybersecurity Engineer
The women told their stories of how they ended up where they are, including their experiences in high school, college, and their careers. Girls were inspired by the women's experiences and the amazing opportunities that come with learning about computer science and technology. The students asked a lot of questions, including what excites them about their current careers, what diversity in their jobs looks like today, and how they got to where they are now. It was clear how much the students could relate to the panelists' stories.
After attending this event, 65% of girls are more interested in STEM!
The students loved the workshop and loved making their own website.
Thank you to each of our two panelists and workshop lead, Jeannice, Amber, and Nathan for allowing our students the hands-on experience of working in technology and for sharing your stories with the girls and making this an engaging and valuable experience for them. The stories shared and questions answered were powerful and have inspired many of the girls to be more interested in STEM and to study harder in their courses.