On Tuesday, Feb. 25, Sumner-Bonney Lake School District hosted an IGNITE panel at Sumner Middle School for around 100 8th grade girls and non-binary students. This was the first IGNTIE event at SMS and was a great introduction to a variety of STEM careers and classes students can take to learn more in high school!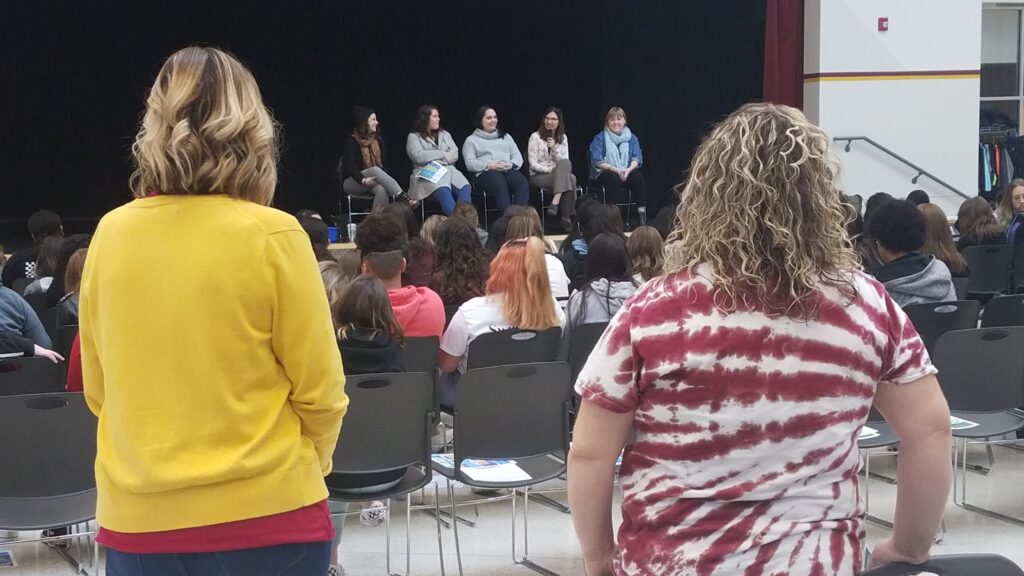 We welcomed five inspiring speakers who work in different STEM careers—including two Sumner alumni!
Leslie Pedro, Software Engineer at Upbound
Raquel Wilson, Third Party Risk Analyst at DocuSign
Quinn Peralta, IT Help Desk Technician Blue Origin
Kat Mujica, IT Help Desk Technician at Blue Origin
Laura Bartenhagen, a Principal / Civil Project Manager at ESM Consulting Engineers
The panel started with an introduction from Mrs. Moody and Mrs. Nelson, who talked about IGNITE and why we need more women in STEM. The Sumner Middle School principal even stopped by to welcome everyone and encourage students to learn about STEM!
The panelists then each took a few minutes to share their stories. They all came from different backgrounds and took different paths to get to their jobs, but they all love what they do! They also each faced challenges along the way, such as difficult home life, trouble in school, and immigrating to the U.S. Not everyone knew they wanted to pursue STEM right away, and not everyone went through a traditional college route. It was important for the girls to see that there's not just one way to succeed!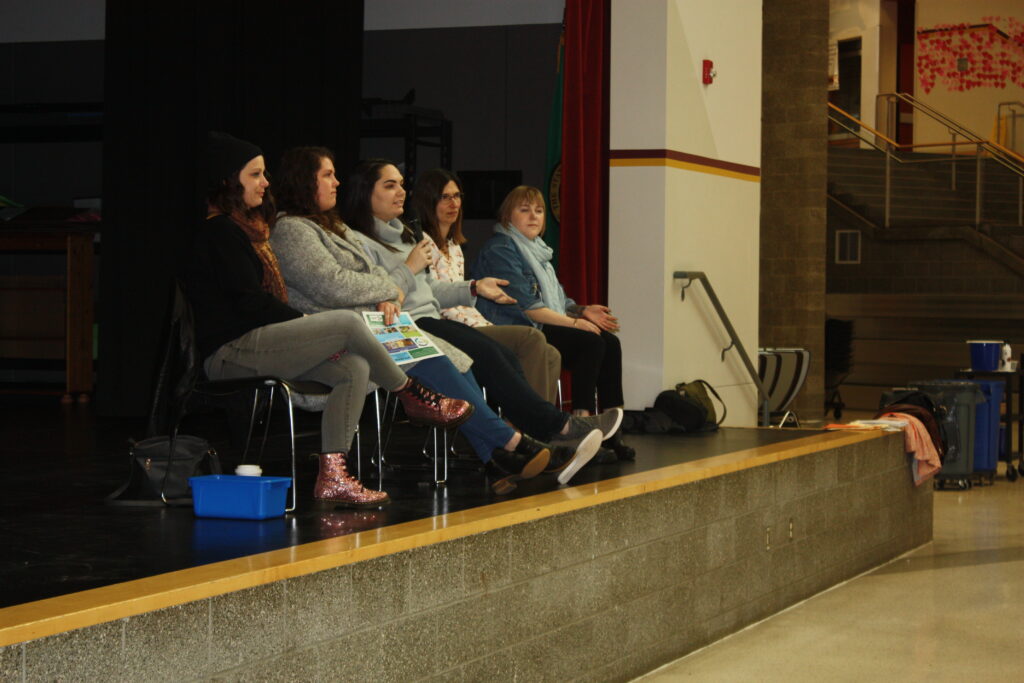 Next, the girls got a chance to ask the panel questions. A big topic was "soft skills" that are useful in any job. Being able to get along with people, a willingness to learn, problem solving, and confidence can even be more valuable than knowing all the technical skills needed for a job, because you can always learn technical skills. However, the speakers all encouraged girls to sign up for STEM classes in high school and take advantage of other learning opportunities now, because STEM knowledge can open a lot of doors.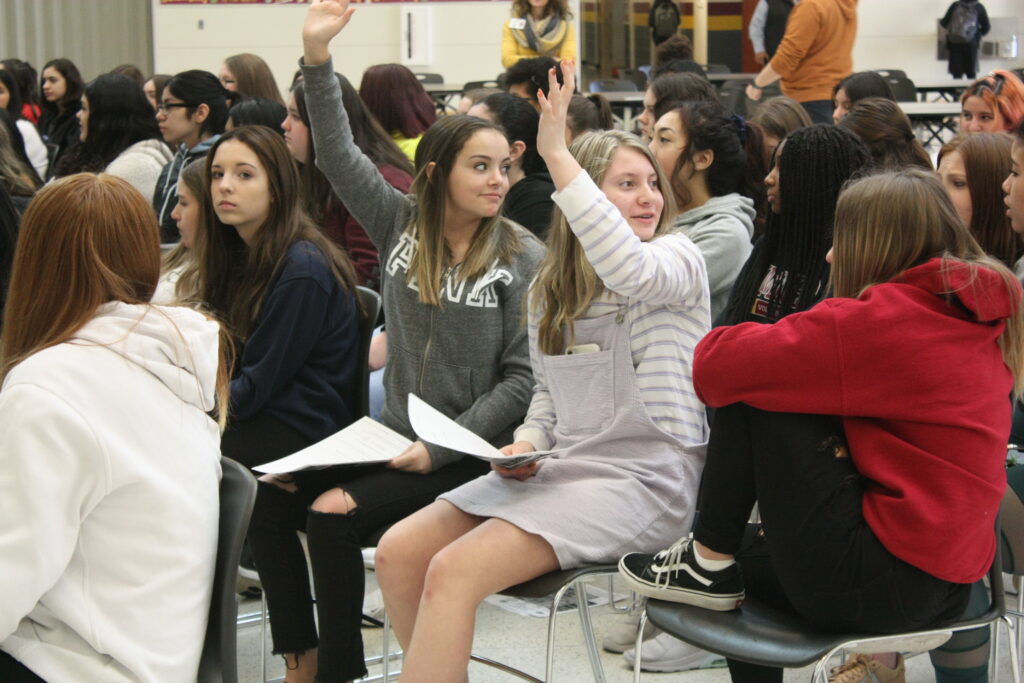 The panelists also shared some perks of their jobs, like being a leader, impacting a lot of people with products they work on, and schedule flexibility/being able to work from home.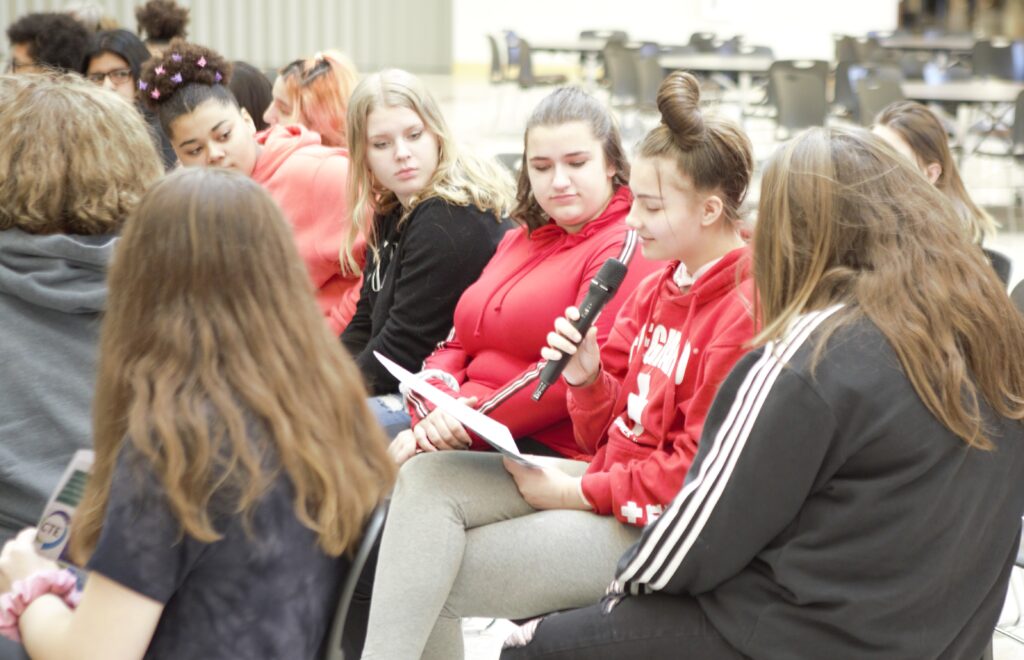 Thank you to Leslie Pedro, Raquel Wilson, Quinn Peralta, Kat Mujica, and Laura Bartenhagen for providing this enlightening experience for SMS girls!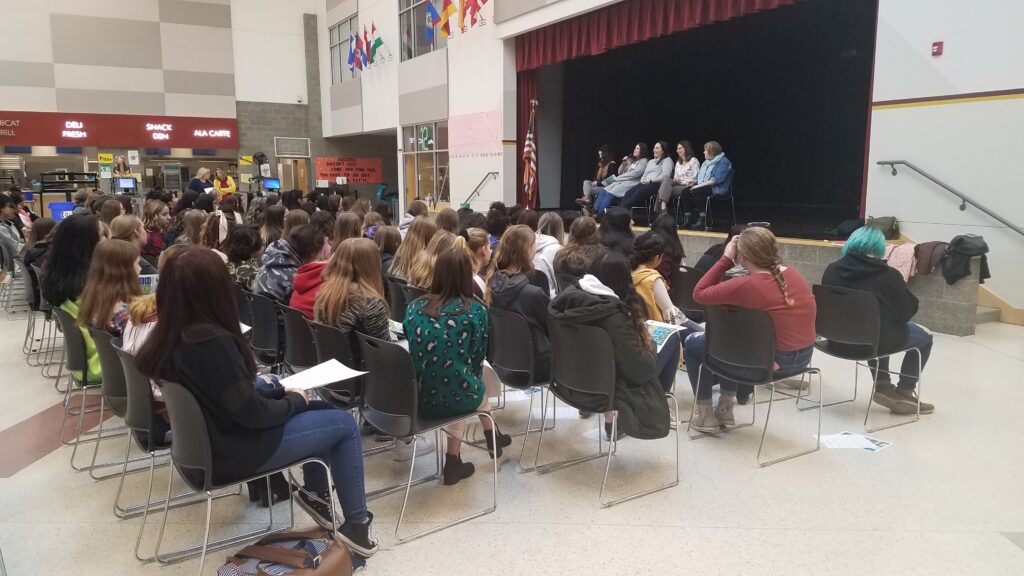 Here's what the students thought of the event:
"I learned that employers are looking for more soft skills and not just what you know because you can be taught new information." – 8th grade

"Panelists talked about struggles. You can still get in the working field with ADHD." – 8th grade

"I was inspired that women can get more opportunities in STEM now." – 8th grade

"Believe in yourself!" – 8th grade

"It gets better in high school, and having confidence is key." – 8th grade

"Start thinking about your future even if you don't think you're ready. Try new things." – 8th grade

"I learned that we need to ask questions in order to move on." – 8th grade

"A highlight was learning that girls are needed to join the STEM field." – 8th grade

"I liked learning about how to prepare for an interview." – 8th grade

"Learning about what jobs are like out there." – 8th grade

"There are so many jobs in the STEM field!" – 8th grade