On February 26th, we took 20 students from Tyee High Schools in the Highline Public School District to Google headquarters in Seattle! We were greeted at the door by Jessica Gage, Head of Cloud Industry Marketing and Sara Kuethe, Head of Global Life Sciences and HCLS Product Marketing. They were very friendly and accommodating to our students. They let us take a group picture in front of the google sign as soon as we arrived. The students were very excited to be there – the building itself was very intriguing!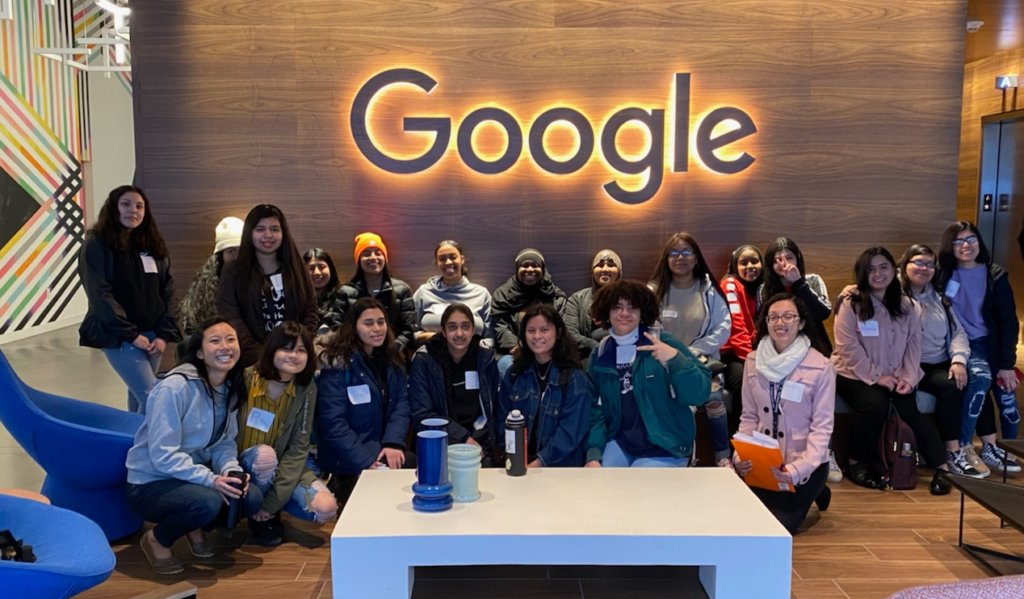 Google gave us a tour of their headquarters, then the students were given an activity. The focus of the activity was to do a SWOT analysis of a company. Students learned the meaning of SWOT (Strengths, Weaknesses, Opportunities, and Threats).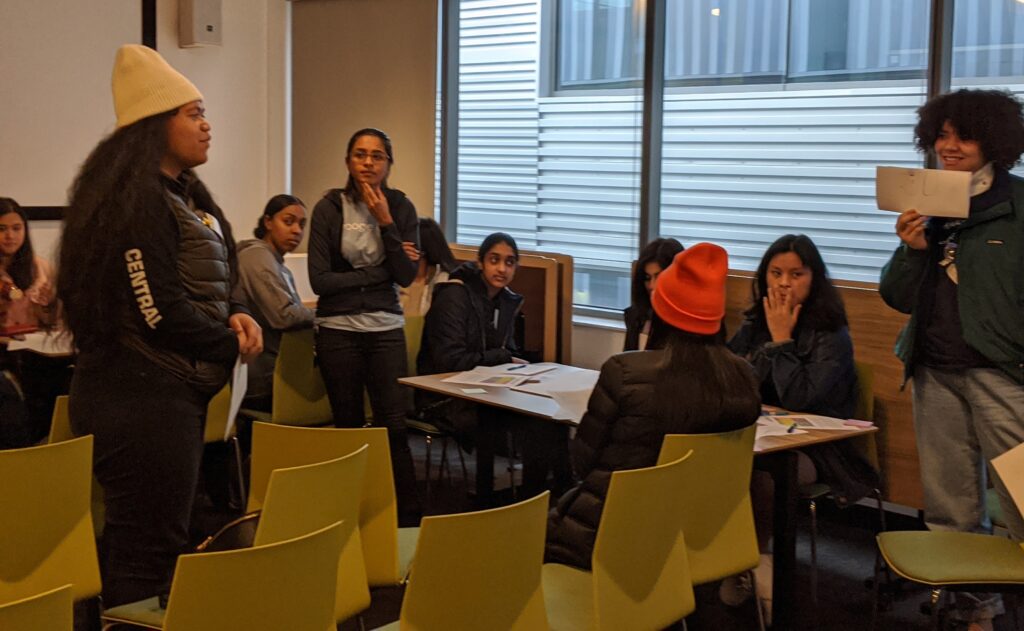 Amazing volunteers led the activity and asked students guiding questions that helped them complete their project. Students enjoyed being able to name all four components for the companies they were given, it helped them think more critically about companies!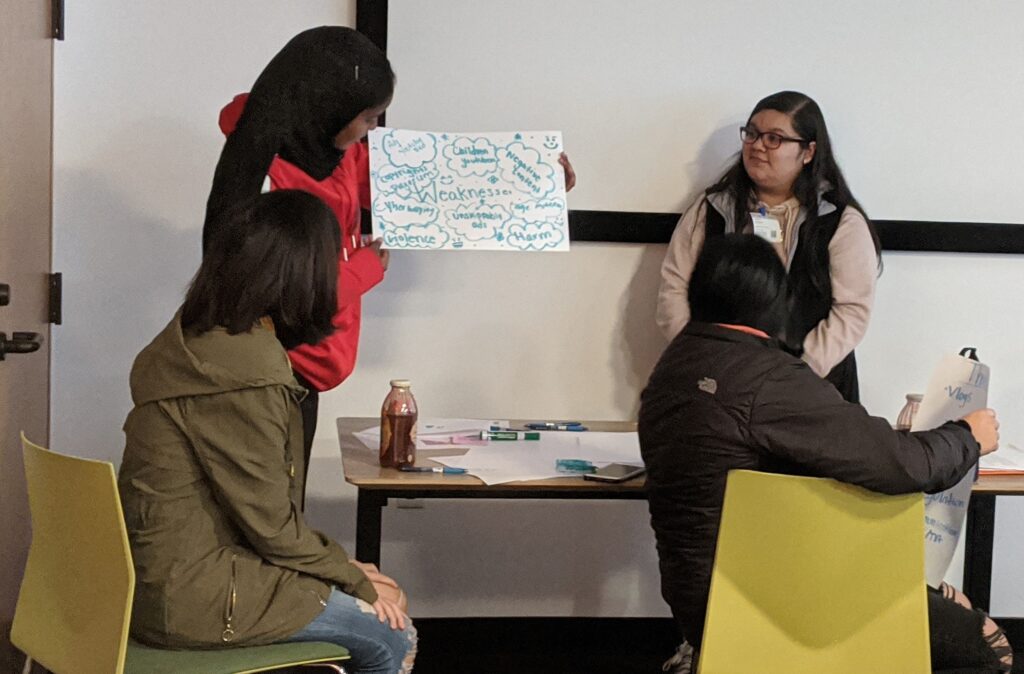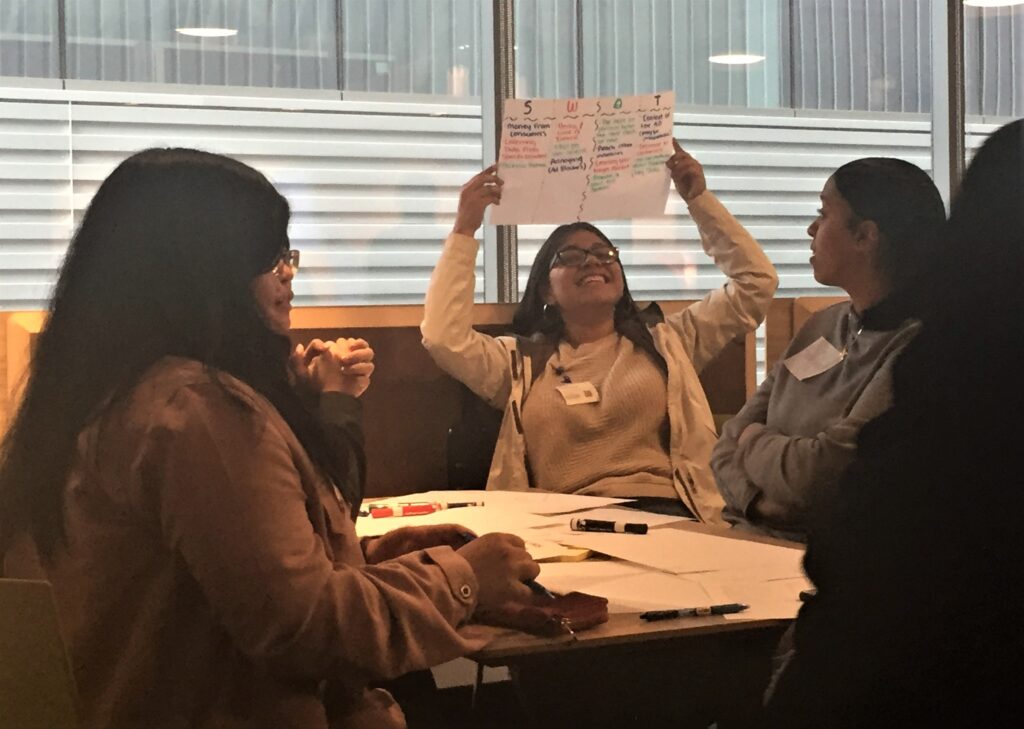 After the activity Google provided a delicious lunch. During lunch there were five panelists who shared their unique stories of how they ended up at Google and answered students' questions. Some questions that students asked were: "Did you have a mentor?" "What did you major in?" and "If you struggle, what do you do?" The students enjoyed this part of the field trip the most! They were given wonderful and meaningful advice. Panelists mentioned that they did have mentors who helped them, and emphasized the value in connections. They mentioned that it's important to at least give something a "try" even if it seems difficult.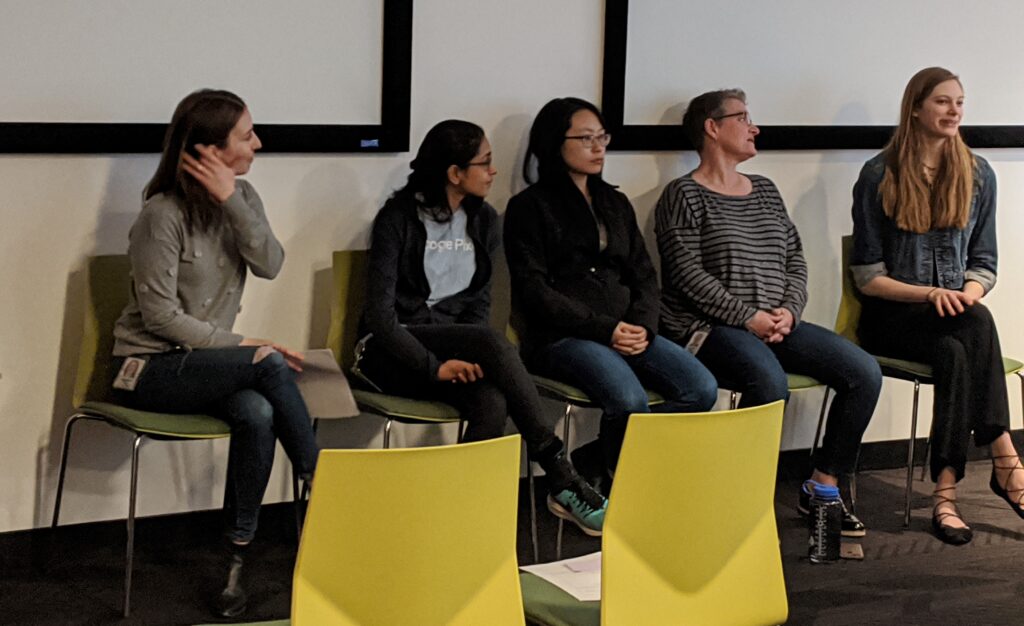 What made this trip special is that it was intended just for girls and non-binary identifying students who are often underrepresented in the STEM field. The girls enjoyed seeing people who looked like them working at Google. They really felt like they too could be someone who worked there! Students were also happy that the panelists were willing to help expand their own networks and open the door for future opportunities and connections.
Thank you so much to the amazing Google team for hosting us and inspiring Tyee High School girls/non-binary students in STEM! We are very grateful for the experience and hope to bring more students in the future!
After attending this event:
Read what the students though of the event:
The tour around the Google building was amazing. I was inspired to try new things and don't be afraid to reach out. – 10th grade

The activity we did with our group because it took a team to come up with a product that could have reached billions of people. – 12th grade

What inspired me was how everyone in the panel were women and showed us we're capable to do the same. – 10th grade

Something that inspired me was how they got into a job and studied. How they get their struggles out of their minds. – 10th grade

The fact that many if not all of the women didn't know for sure they wanted to pursue a coding career, but they made it. – 10th grade

All their rooms were really nice. They have everything you need at home (sleeping room and kitchen). I really liked it! – 10th grade

I like how collaborative everyone is and how Google has a wide variety of jobs.

Hearing about everyone's experience and how they benefit from working here. – 12th grade

Just walking around and exploring and hearing different jobs there are. – 12th grade

The tour, panel, and somewhat of a preview of working at Google. – 12th grade

Getting to see the building and learning more about STEM. – 10th grade

Learning about the different positions there are. – 12th grade

The art around the building. – 12th grade

All the jobs available. – 12th grade