On April 17, IGNITE Worldwide hosted our fifth virtual event! Girls and non-binary students joined from Seattle, San Francisco, and all over the country, and panelists were from around the country too! Amber Williamson, a Cybersecurity Engineer based in Atlanta, GA, kicked off the event by giving some insight on why IGNITE's mission matters so much. She shared that STEM careers are some of the most in-demand careers in the world, yet only a small percentage of its workforce are women!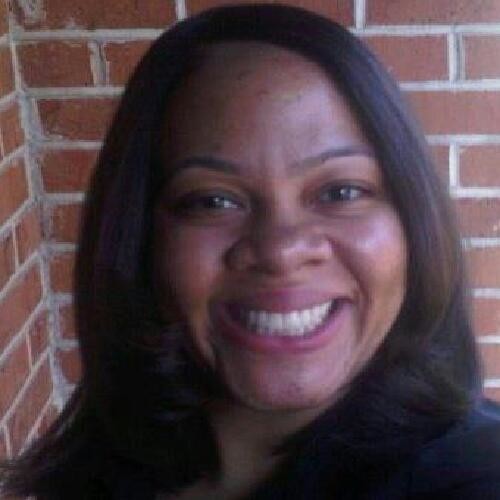 Amber described her job as "getting to catch the bad guys on the internet," with a focus on tracking down hackers. She grew up loving technology and science and has worked very hard and found a career she loves. Still, Amber's education path is still ongoing – she has two Bachelor's Degrees, two Master's Degrees, and is currently working on her Doctorate in Cybersecurity! WOW!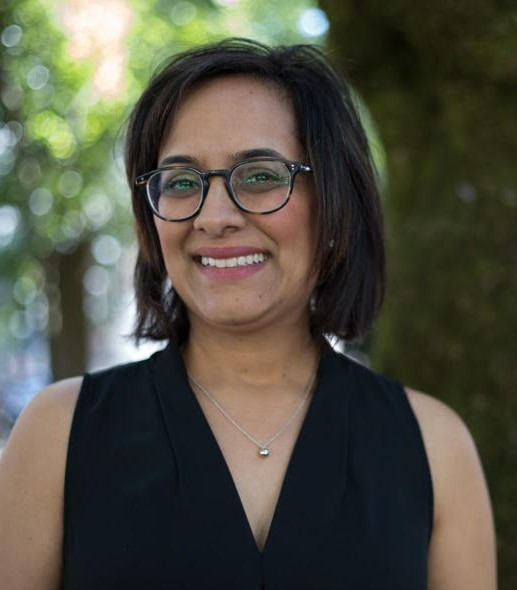 The next panelist was Shana Sharan, Talent Development Director at New Relic. She shared that growing up Indian, her grandmother inspired her to look into fields that traditionally only men pursue. Shana went to college for Business, but took some computer science classes, which started her trajectory to becoming a Software Consultant. She now works in talent development for a tech company and loves the impact technology has on the world. She shared the advice of thinking outside the box to solve problems, embracing a growth mindset by being willing to try new things, even if that means failing, and never stop learning!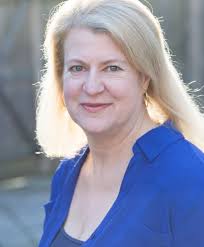 Virgina Bing, CEO at Bingnet, owns a company that helps other companies use technology. In the past she's worked for Microsoft and Disney in roles where she managed project teams, keeping them on schedule and on budget. Her favorite part of this field is that she works with lots of fascinating people to solve complex problems, the fact that over 1 billion people use the products her team created, and how she has been able to travel the world. She told the students to believe in yourself and never give up! Quoting Walt Disney, she said, "If you can dream it, you can do it."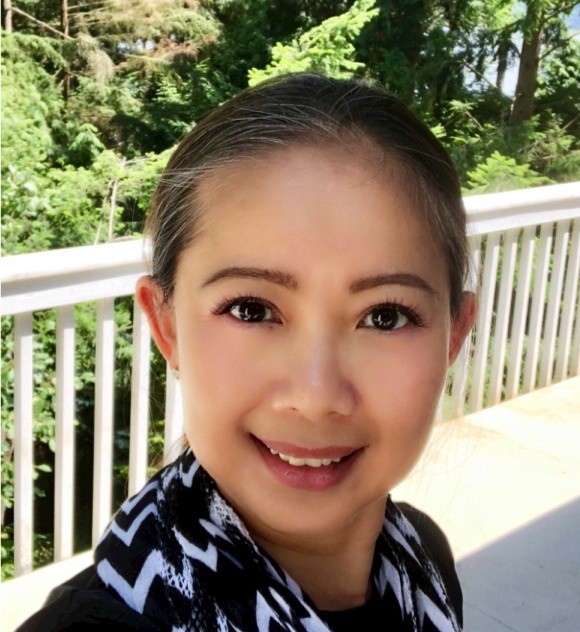 Next up was Kim Chau, Vice President and General Manager of Marketing at Zones, who shared her love of creating and building things as a child. She learned that STEM provided a great foundation for her to do whatever she wanted to do. She started out in Electrical Engineering working on a space program and later worked for Microsoft. It was during her time at Microsoft that Kim transitioned into Marketing after receiving an MBA. She shared that starting with engineering can open up lots of doors for you!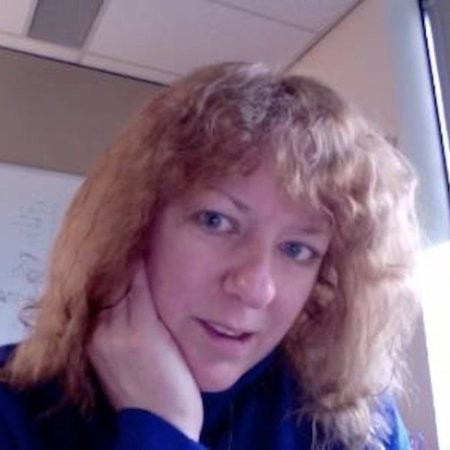 Marta Smith, Software Engineering Quality Assurance Manager at Amazon, grew up in small town Oregon. She's now a working at Amazon on Alexa, where she leads a team of people who "get paid to break things!" Growing up she loved to take things apart and put them back together, and she was set on finding a career that would make decent money and allow her to travel. Marta's biggest lesson for the girls is "If someone ever tells you no, find a way to turn it into a yes." She learned this lesson in college, when Microsoft was recruiting on her campus. Marta didn't have a Computer Science degree, but was sure she was a good fit for the role based on her skills. She got the job!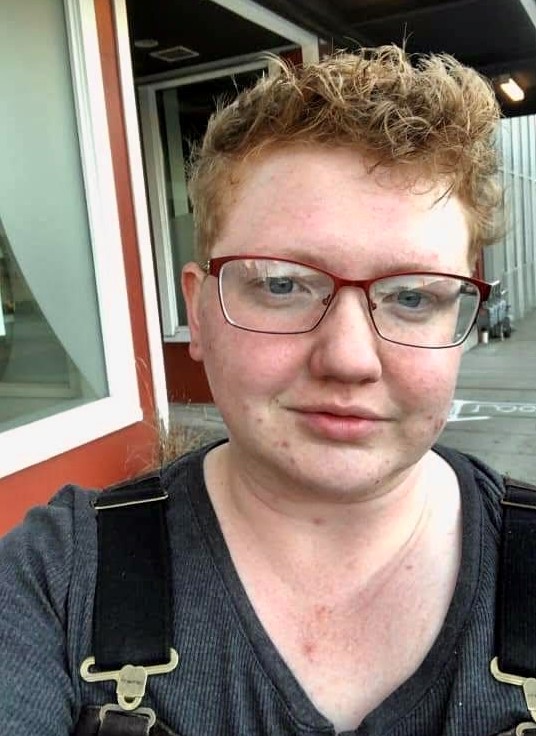 Last but not least, was Stella Kemper, Makerspace and STEAM Specialist for Pierce College. Stella's job is to work with colleges to build makerspaces – spaces for students to create technological and art-based things and to teach problem-solving through hands-on technology. Stella worked in a metal shop as a teenager and was taught how valuable their creative skills were. After an internship at a makerspace, they realized their love of making cool things could turn into a career in technology! They've taught everyone from 3 year-olds to people in their 80's how to use 3D Design software – you're never too young or too old to get started!
During the Q & A discussion, the students were curious to know favorite parts of the panelists' jobs or parts of their workday. The common thread was that everyone loves the connection to people in order to make an impact and solve problems together.
When asked about having doubts and overcoming them, the panelists shared the importance of challenging yourself and being okay with failing – failing means you get to try again and eventually succeed! For Amber, often being the only woman and the only African-American in a meeting, she learned that the no's she was receiving weren't because she was wrong, but from intimidation her counterparts were feeling. She learned to keep pushing and persevere: "I can do anything just like my male counterparts, so I'm not going to let anything or anyone step in my way!"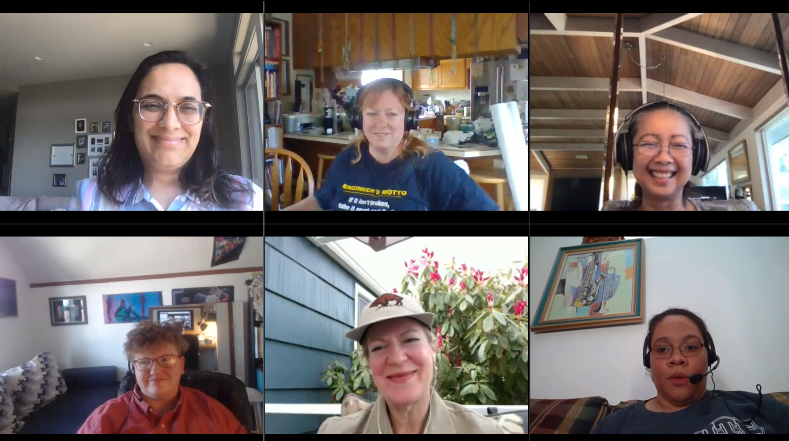 One other question that struck a chord for the panelists was how everyone is handling the pandemic stay at home orders. Kim gave the advice of this as a time to build your muscle around resilience. Everyone agreed that we're going to get through this together and come out ahead! Practice mindfulness, focus on what's in your control, and recognize that it's okay you're not able to do everything right now.
Thank you to Amber Williamson, Shana Sharan, Virginia Bing, Kim Chau, Marta Smith and Stella Kemper for sharing your stories and advice to inspire girls in STEM!
Watch the full video to relive these inspirational stories!
After attending this event:
Here's what the students thought of the event:
"I really enjoyed listening to all the panelists' stories and how they achieved their careers. Their backstories made me realize that their paths to success weren't always clear, and that they had a lot of difficulties along the way that they got through. Their advice and stories actually made me a lot more interested in STEM; I didn't realize before exactly how many different branches of STEM that you can be in. I enjoyed this event because I got to listen to powerful and intelligent women." – 8th grade

"Hearing all the different stories and various backgrounds that make up such a big and intricate field of study. What inspired me the most is how we must always be open to new opportunities and not stop when a door is closed and instead, find a different door (turn the no into a yes!)" – 10th grade

"I loved getting to hear multiple different inspiring women talk about their careers and pathways in STEM. It really inspired me by showing me that there are SO many ways to get into STEM." – 7th grade

"I enjoyed how they described how they all got to the places and jobs that they are currently in. It inspired me to look at my own life and reevaluate what to do to get where I want to go." – 11th grade

"Kim's speech inspired by so much! I recently failed a class, which really bummed me out. But after hearing her speech, it made me feel motivated to retake the class and work harder. I felt really comforted by her words." -11th grade

"I really enjoyed the diversity of the guests and their different backgrounds. It was cool to see the struggles and challenges these women faced and how they overcame them. It puts our lives into perspective and helps us find role models that are relatable and successful." – IGNITE Alum

"Learning about the panelists' stories and how they overcame failures. It inspired me by moving forward and to not let anyone take advantage of my learning abilities." – 9th grade

"I enjoyed how every speaker told their stories and how they got into STEM. It was helpful because I got insight into potential careers." – 10th grade

"It inspired me to do more things and believe in myself more." – 7th grade

"That some people can track the bad guys!" – 6th grade