Six girls from 6th grade, (11-12 years old), participated in an IGNITE event, which took place on June 8th  at public primary school number 2 – Szkoła Podstawowa im. Bolesława Prusa in Kałuszyn, ul. Pocztowa 4, 05-310 Kałuszyn – in Poland. 
The girls met an expert in the field of camera operator.
Ms. Agnieszka Kokowska, works in the cinematography industry and has created several movies and video clips on a national level. She has conducted several workshops for students from a Movie Academy.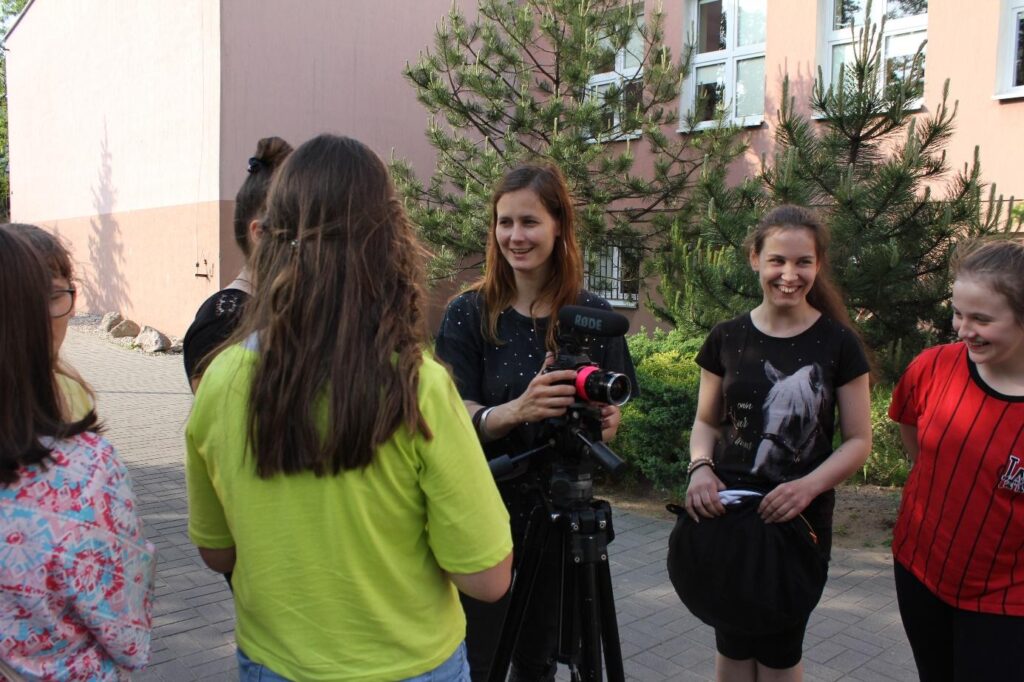 In accordance with the global pandemic situation, girls from Kałuszyn were participating  since April in 10 online events with Ms Agnieszka. The main goal of those meetings was creation of their own movie called "Time Vehicle". During the first meeting, Ms. Agnieszka shared her experience; as a little girl she admired her brother who was interested in photography and he made a vast impact on her preferences. For the practical part of the meeting girls were told to make their own movie and introduce themselves. Participants enjoyed that part and the effects were very good. The expert discussed each of the movies the girls made and said what was good in each of them.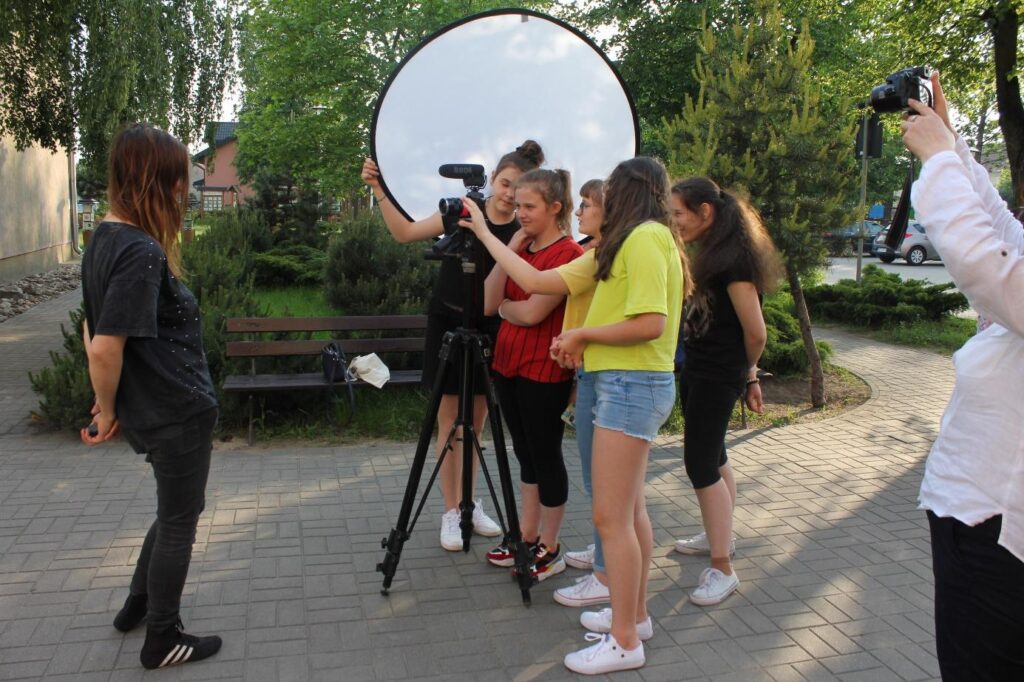 Ms. Agnieszka within subsequent events explained girls how to make movies and what is important, later girls were creating their stories and sending photos which were part of the movie.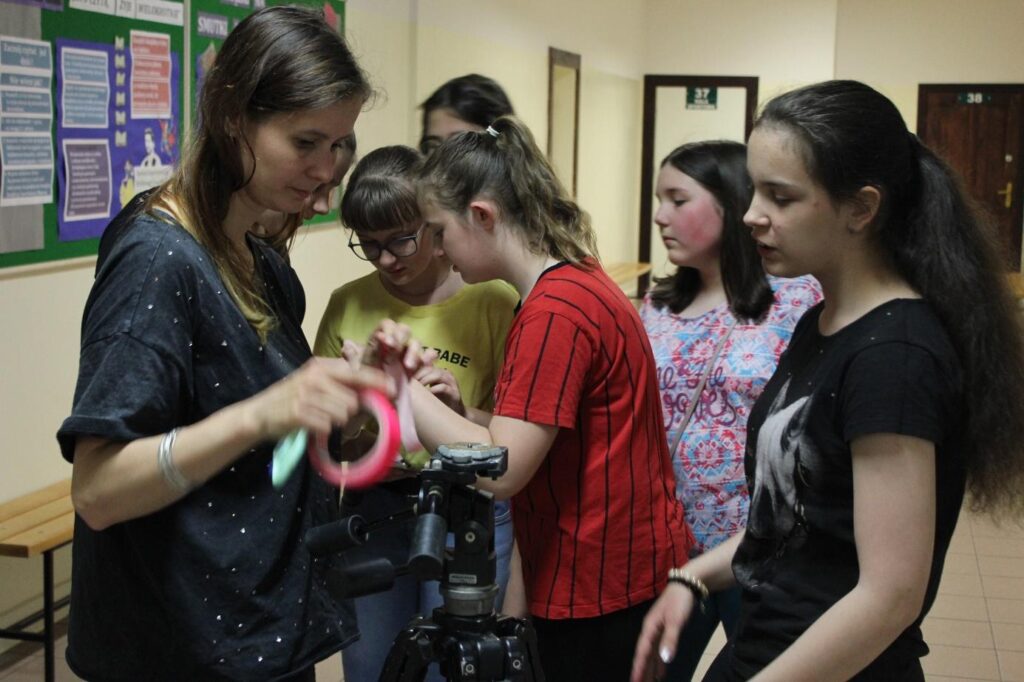 The last ,10th, meeting was held in their school (since the government allowed to organize public events on a small scale) girls were able to see the camera and set up a tripod. The most exciting part was playing with lights in the school dark corridor and making an interview which will be a part of IGNITE advertisement, in which girls were telling why they enjoyed IGNITE events and why they recommend it to other girls.
All participants were very excited and active during the events which took part in the school. Moreover, a teacher from school and the expert took a vote in the spot movie, discussing their experience and why the project is important for them. 
I would like to thank Ms. Agnieszka Kokowska who has inspired girls and has an extremely positive approach. Special thanks to Ms. Krystyna Wasiluk who coordinates the group and encourages girls to be more active during online sessions and I would like also to thank Cathi and Becky at IGNITE for their vast knowledge and experience.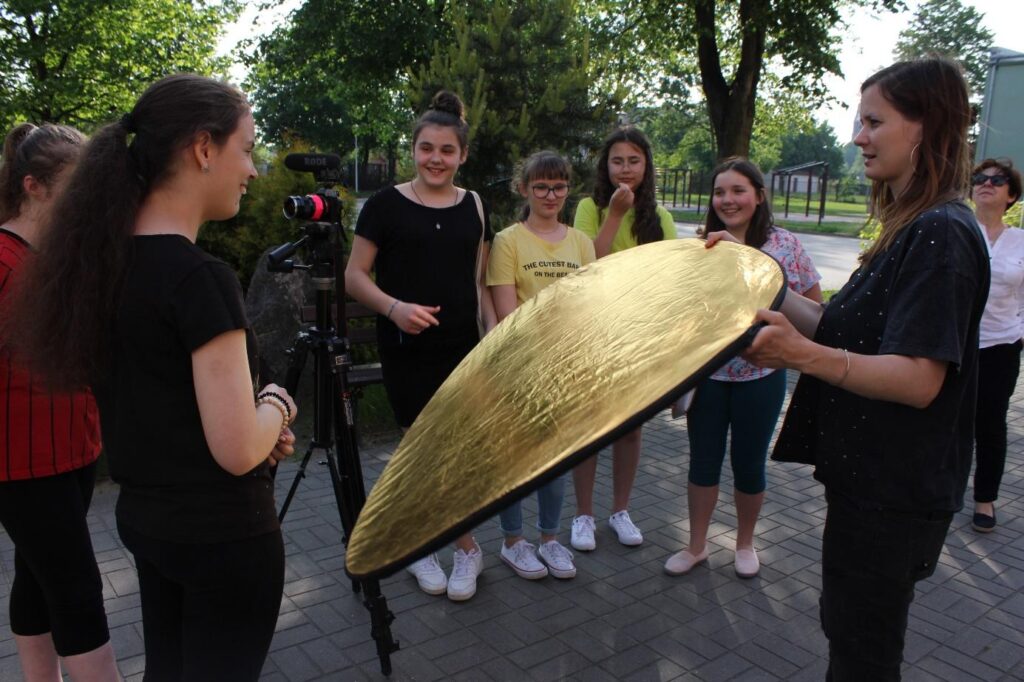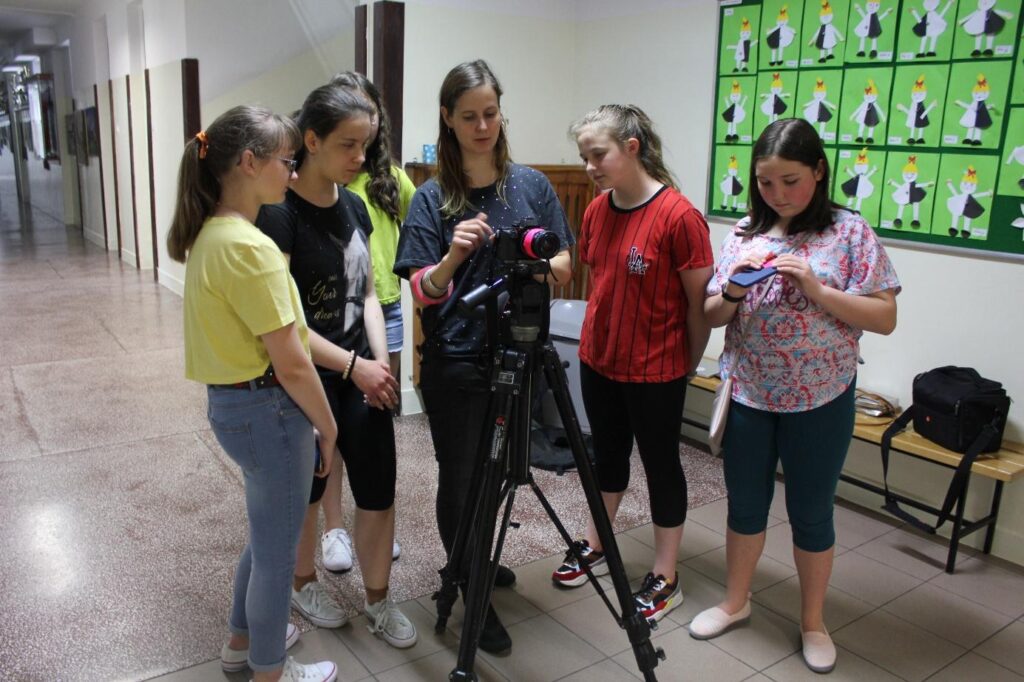 After attending this event:
Here's what the students thought of the event:
"It was great. I enjoyed everything, especially writing with lights." – Grade 6

"I want my future career to be connected with movie, I like what Ms Agnieszka does and want to do the same in the future." – Grade 6

"Thank you, I hope to meet the expert again soon." – Grade 6

"I enjoyed making a movie and drawing with light." – Grade 6

"I enjoyed taking pictures and setting a tripod." – Grade 6