On October 21st, Ignite Worldwide hosted a panel with women in various STEM careers. During the introduction, girls learned that it is ok to be fearless – they are fully equipped to enter the world of STEM. They also learned that it is ok to follow what comes naturally to you by honoring your gifts.
The panelists work for a wide variety of companies and had different roles within them. This allowed students to meet and connect with folks in many career pathways. Speakers shared their life journeys and words of advice to their younger selves.
Speakers encouraged the students to try new activities to see what subjects and passions they might enjoy. They also showed examples from their own lives on how they were faced with obstacles. They shared that they didn't give up and that taking risks is crucial in their journey. They invited the girls to do the same when faced with challenges.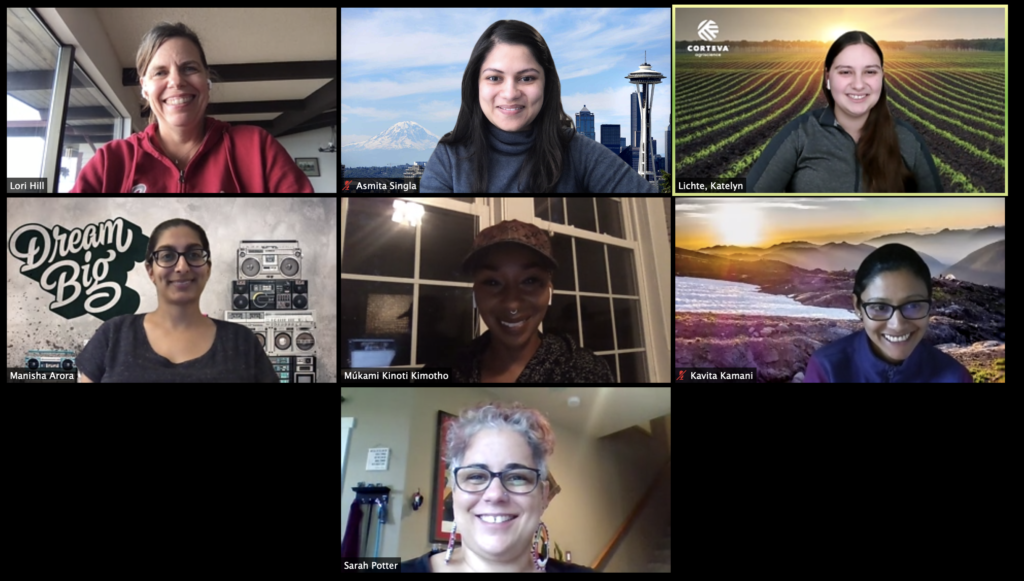 Students had very insightful questions about their next steps for having a career in STEM:
Do your companies offer student internships to High School youth?
How do you stay motivated with your work when things aren't stable right now?
What was Sarah Potter's experience like at Stanford?
Thank you to our Tech Host, Asmita Singla, our Facilitator, Katelyn Lichte, and our amazing panelists!
Kavita Krishnan Kamani, Principal Director of Program Management at Microsoft
Múkami Kinoti Kimotho, Founder, CEO & Chief Girl Crusader at Royelles Inc
Manisha K Arora, Director at ServiceNow
Lori Hill, Engineering Manager, Peacock Video Player Technology at NBCUniversal
Sarah Potter, Senior Technical Program Manager at Amazon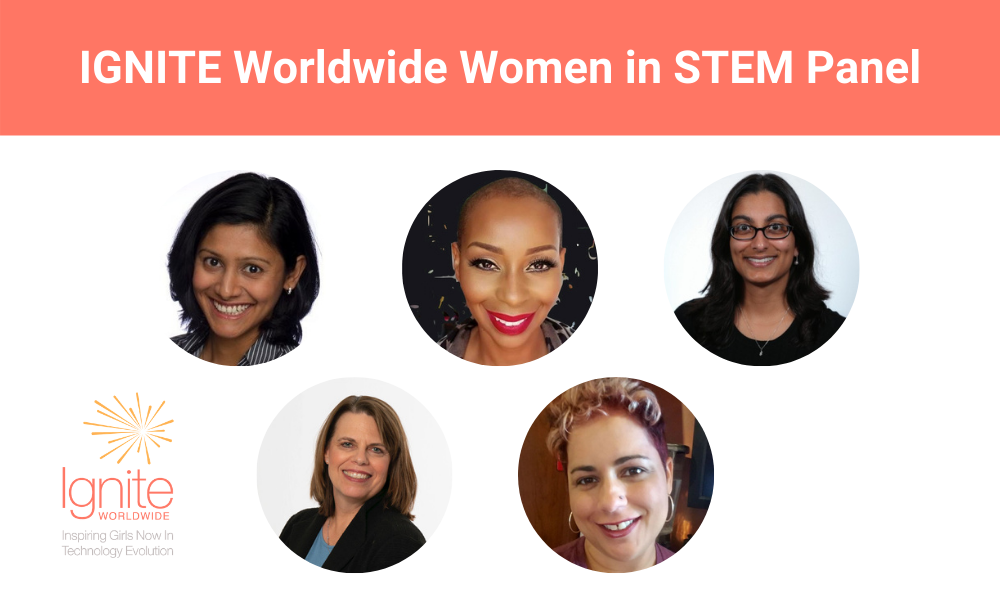 After attending this event:
Here's what the students thought of the event:
"I really wanted to know what's the first step in pursuing STEM and I found a lot of good ideas on where to start. I also got to know more about my dream college through someone who has been there before." – 10th grade

"It inspired me do stem career. To work harder and it is okay to make mistakes." – 11th grade

"The event inspired me by providing a sense of hope and reassurance. I really appreciate the volunteers' advice and seeing women from different backgrounds and journeys." – 12th grade