On Wednesday, October 28th, girls and non-binary students from Bethel High School, Graham-Kapowsin High School, and Spanaway Lake High School learned about different careers at EasyPost and how panelists' education path landed them at a job with EasyPost. This panel moved many of the girls to believe that they too can make it in a STEM career.
Students learned what an Operations Engineer is, and to not be afraid to work hard and teach yourself anything that you might not already know. Panelists encouraged girls to walk through their fear of social pressures and join clubs and participate in things that they're interested in. Even though everyone is working remotely, the EasyPost team has strong relationships, which gives them the opportunity to collaborate and be successful. Because they enjoy their job they're more successful.
Students also learned that these STEM careers are in high demand! And when interviewing for a job, it is important to show up prepared. Panelists offered advice to practice answering interview questions. This will give students more confidence and help them feel more comfortable. In fact, interview even if you don't want the job! You can then get the practice articulating your ideas and how you would like to implement your goals.
More advice from the panelists was to not be afraid to ask for help if you don't know the answer and to fake it until you make it!!! Panelists expressed how important it is to have the confidence to fail. If you are confident in who you are, this will help create confidence in those around you when you are one of the only females in the room.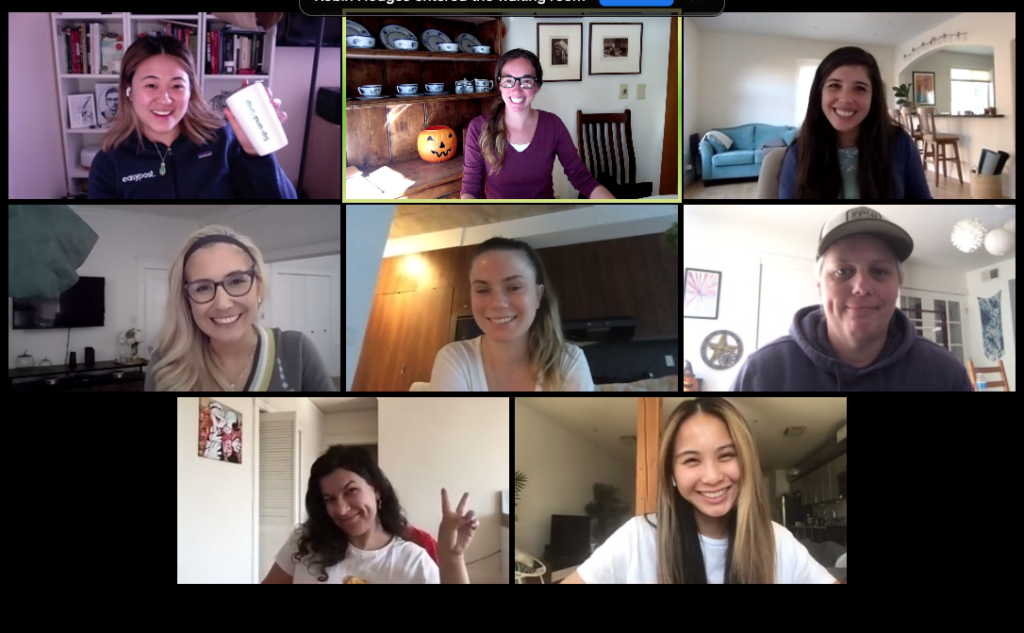 Students had very insightful questions about their next steps for having a career in STEM:
How can I build my confidence?
Have you ever felt like an outcast because you are in a male-dominated career?
Which careers in STEM aren't heavy in math?
I have taken classes that use different technologies like Autodesk. Is this something that you would use?
Panelists were very confident and comfortable when presenting which helps our students feel the same. They shared with the students that they had different hurdles that they each overcame. The panelists openness and vulnerability were inspiring to students. Anna Podolskay, one of the panelists and longtime IGNITE Worldwide supporter mentioned that panelists were also given a great opportunity. She says "We were given a meaningful opportunity to share our stories with girls and non-binary students through IGNITE — stories that would have inspired ourselves at their age!"
Thank you to our Tech Host, Heather Sherfey, our Facilitator, Allys Ton, and our amazing panelists!
Megan Yonkaitis – VP of Finance
Anna Podolskay – Technical Program Manager
Song Duong – Sales Operations Manager
Sarah Prelutsky – Operations Engineer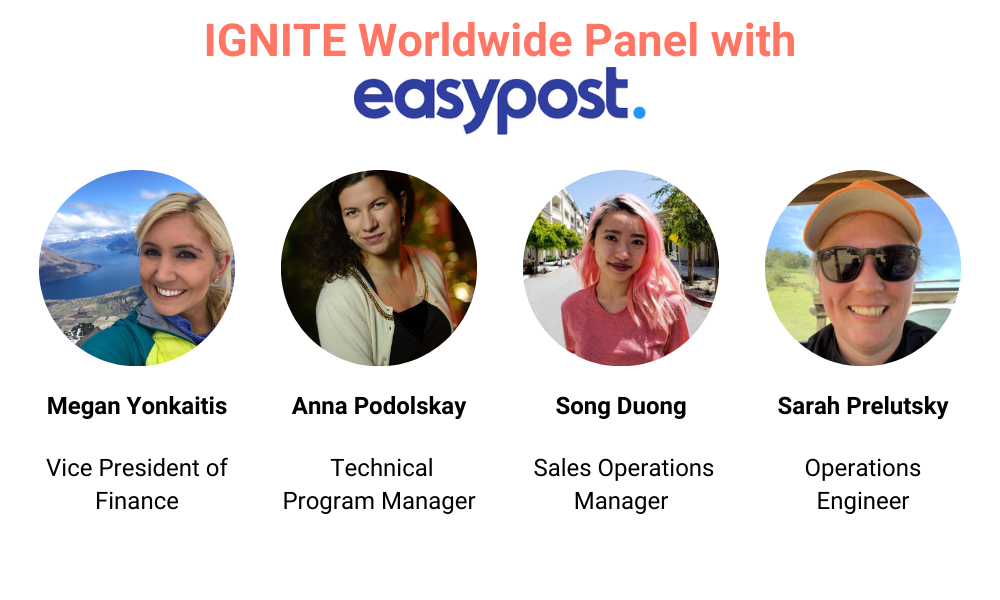 After attending this event:
Here's what the students thought of the event:
The different life stories each speaker had and how they overcame obstacles inspired me. It helped me feel more confident that I can achieve my goal of becoming an engineer. – Grade 11

Seeing women talk about their struggles and successes in STEM was very nice to hear and helped me become more interested. – Grade 12

This event inspired me because there was women who started out not sure what they wanted to do as a career. Also that being confident is important, and there were suggestions on how to be more confident. – Grade 11

Thank you for talking about the careers you are currently in and sharing how your interviews went. – Grade 11

Thank you for helping me look more into jobs in STEM. I've definitely had times where I was told I could not do things in STEM by male figures in related classes but attending this meeting helped me explore more into the field. Today has helped me a lot. Thank you 🙂 – Grade 12

Thank you for sharing your stories with me. It has inspired me a lot to keep pushing toward my goals. – Grade 11