On October 27th, 2020, IGNITE Worldwide welcomed girls and non-binary students to a virtual panel discussion with 5 women STEM professionals from Zynga!
Alicia Gallego, Associate Manager at Zynga facilitated the panel discussion. She welcomed everyone and shared some background information on IGNITE and the gender gap in STEM. She also touched on some of the benefits of pursuing a STEM career, including high demand jobs that help people all around the world, and the great compensation opportunities.
Other IGNITE Volunteers included our Tech Host, Michelle del Rosario and Blogger, Claudia Galvan.
The students learned more about Zynga nd IGNITE Worldwide.
Zynga connects the world through games and experiences around the world. Popular games include Farmville and Words with Friends. Zynga has a strong Women Employee Resource Group (WAZ) which provides executive coaching activities to learn about new skill sets. They also host fun activities like brunch and book club. WAZ mentors young women and facilitates educational outreach.
IGNITE stands for Inspiring Girls Now In Technology Evolution. The benefits of STEM jobs are that they pay very well, you can live anywhere, fastest growing in the world, and is very flexible for a number of skills. Women and non-binary women are underrepresented in STEM, is important to have people from diverse backgrounds
After the introduction, the students met 5 panelists who all work in different positions at Zynga: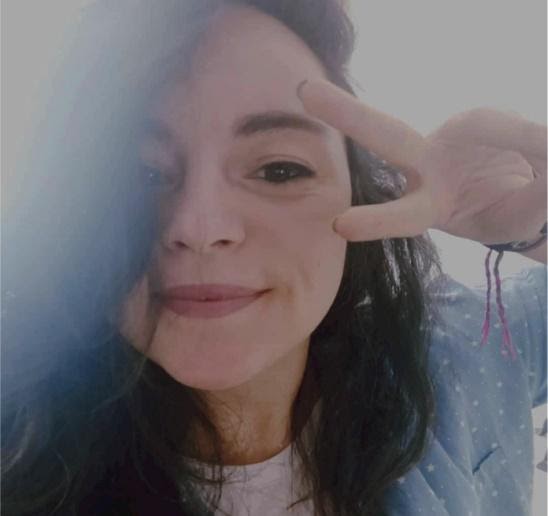 Elvan Bilaloglu originally from Istanbul is a Product Manager. She started playing games in middle school and studied philosophy. Her career path took her to marketing, CRM, social media, then to product management. At her work there is a culture of open office, everybody helps. She has experienced the benefit of working hard and being whatever you want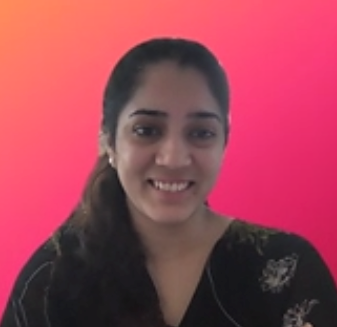 Gaya Nimishakavi is a Senior Backend Engineer. She loved STEM as a student and is passionate about developing scalable software. Gaming has been super fun for her and it is great to share with her friends what features she has worked on. The day her interest was sparked in CS was when she was working on a game. She now has a degree in CS. She has never had to worry about a career or a starting a new job as a software engineer.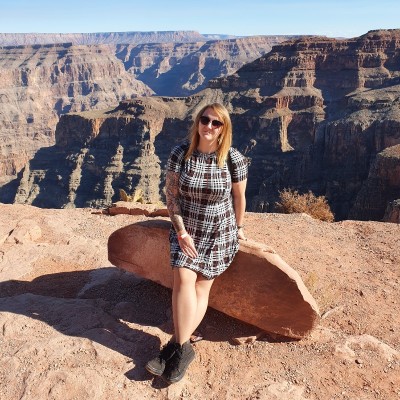 Alexis Evans is an Artist. She has played games since she was 4yrs old. She shared that it is ok to not know what you want to do and to not be be afraid to ask questions. She attended four different high schools and wasn't sure what she wanted to do. She became an art teacher, went to college and took art and design courses in virtual communications and visual design. These new experiences changed things for her and she ended up studying for a Masters in Game Development.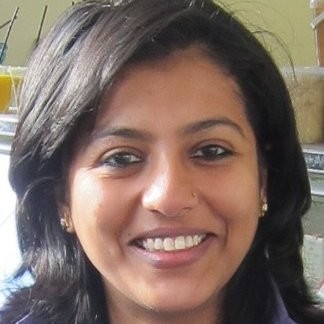 Diksha Shukla is a Game Producer. She has worked 8 yrs in the gaming industry. She actually started in finance and enjoyed bringing all the Individual Contributors together. Now, she is a skilled Project Manager.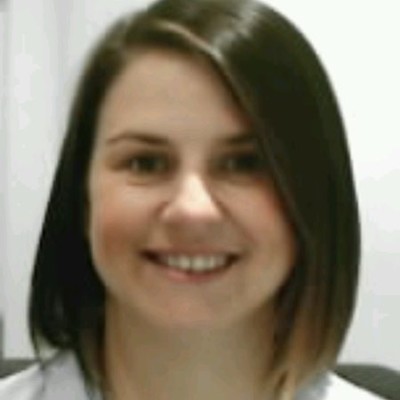 Joanna Cook is an HR Business Partner. She never heard of STEM professions but she was a good student, started as a personal trainer and enjoyed connecting people and helping them achieve their goals. She went back to university and thinks it is important still have a passion and have a job. It is ok not to know your path. There are jobs that have not been invented yet.
After hearing the panelists' stories, students got a chance to ask questions. Several girls asked their questions out loud, and it was great to hear their voices! Some of the questions included:
Questions:
Where is the best place to look for jobs, Linkedin or companies sites?

Linkedin and networking, as well as word of mouth.
What skills are important to have, soft or hard skills?

Need both, communication, influencing, technical knowledge, ensure you understand how everything works. Focus on strengths and work on the things that hold you back. Soft skills, being a good listener, all the teams aligned towards a single goal. Understand what concerns they have.
Can you share any mentor who has made a difference?

Mentorship and networking is very important. Reach out to industry people, reach out on LinkedIn, be open to ask for people for help. Take advantage of Mentor Women at Zynga. One panelist had a social media background and had someone mentor her with the product management background to learn more about that role. In addition, it is important to have mentors inside and outside of the company. The panelists discussed how to self-advocate and that at every path you should have a mentor.
What advice do you give students that parents do not want them to major in art.

Talk to parents and ask to try a course, fall back on other courses, don't give up, have the motivation. Look up course that include your interests.

How do you come up with features?

The features come together in about a month and include Ideation, brainstorming, among UX, Engineers, Game designers and others. There is a Lifecycle in Game development, starting with Preproduction, artist create story boards, and designers, software engineers, producers come together to ideate and build the game.

How have women of color overcome obstacles?

English is my second language, and love learning new languages never stopped me. I don't think about it, think about the positive site, trust yourself and instincts.
I was in India and just moved to the USA 2 months ago have not seen any problems the team has welcomed with open arms. Very passionate, find your place, be humble and open to learn. Look into rotational programs and internships. Just own it, boys brag and girls do not believe in themselves, do not notice that she is the only woman.
Come from India, at the beginning was challenging but don't stop believing in yourself, don't be afraid of advocating for yourself. Another panelists shared that she had an older brother and wanted to be the best in the workplace and outshine everyone. Don't be afraid to ask for help.
The panelists shared that you don't have to be great in all your subjects, and it's OK to not know what you want to do or be after school. It was also helpful to know that you don't have to focus on one area or skill, you can try different things which may lead to different paths.
Some of the main points was to not to let things discourage you from exploring your interests and subjects (ie. learning disability). It is OK to struggle at something and still work at it to try to get better at it. Find what you enjoy and what comes naturally to you and the rest will work itself out.
The Panel closed with a lighting round where panelists shared one thing you wished you knew when you were their age:
I wished I had known the jobs that were available, you don't have to be perfect, identify what makes you happy, don't worry about making money, identify your passion, wish I knew I could ask for help, it ok to dabble in different things
Thank you to everyone for attending and asking such insightful questions, and thank you to for being your amazing, authentic selves and inspiring IGNITE girls everywhere!
After attending this event:
Here's what the students thought of the event:
It made me more interested in STEM and made me want to get more involved in STEM. I also feel more confident and happy with my skills. I want to thank them and say they inspired me to be more involved with STEM. They inspired me because they came from all different backgrounds and had to overcome challenges. – Grade 6

This event inspired me to look into more careers and not limit my options. It also let me know that I can be the one creating the tools of tomorrow. – Grade 9

I really love how everyone talked and explained so it was very clear. I was inspired how everyone was confident which makes me wanna feel proud. I love every single ones' personality. I loved the most was that everyone was confident and this was very interesting. – Grade 6

Today's event inspired me to do what I want to do in the future, and pursue in my dreams. Even though I want to do a lot of things that I am interested in, I will try to do them with maybe one thing at a time, and try it out. And if it doesn't work out, I will keep going. – Grade 10

I rely on other skills such as communication and art, and initially saw the videogame industry as similar to the engineering industry. I felt out of place there. But now it feels less restricting on what career paths I want to pursue when I meet people like the panelists, who fit in just fine. – Grade 11

I would like to say thank you so much for the panel today, and it helped me think of what I want to do with my career in the future, even though I am still stuck on what I really want to do in the future. I am really interested in a lot of things, but I want to find the one thing I can really focus in doing in the future. – Grade 10

I feel a little less alone in pursuing the videogame industry. I also greatly value your experiences and insight you all shared, and will use that knowledge to help me and others to pursue careers they want, regardless of people thinking we're out of place in it. Thank you all again. – Grade 11

Learning that being unsure about what you would pursue later on in life is ok helped me because I'm interested in multiple subjects. This zoom meeting helped me learn that computer science is involved with many careers, and holds many jobs for me to choose from when I get older. – Grade 8

Thank you for sharing your stories and helping me feel more confident in pursuing a STEAM career. – Grade 8

This inspired me to keep moving towards my future goals even if there are obstacles to face. This helped me to realize there are more things to life if you open your eyes to our world. I would really like to thank the panelists for taking their time coming to share. They seem very confident in who they are and that helped us a lot. – Grade 6