On Wednesday, February 10, IGNITE Worldwide held a virtual field trip and interactive Q&A discussion event with Afiniti, a leading data and software company applying artificial intelligence in call centers.
Lindsay Hua, the Vice President of Global Deployment at Afiniti, welcomed everyone and shared some background information on Afiniti, and the gender disparity of STEM. Next, Holly Jones, the senior Vice President of Global Administration at Afiniti, took everyone on a tour of Afiniti's office spaces. Attendees learned about Afiniti's collaborative work culture and how women in STEM are supported while at work. They also got a great look at what the offices look like and how employees work in various spaces. Students were inspired to see how much fun employees at Afiniti have together – in and outside of work.
The panelists all took turns sharing their stories of how they became involved in STEM, and why STEM is important to them: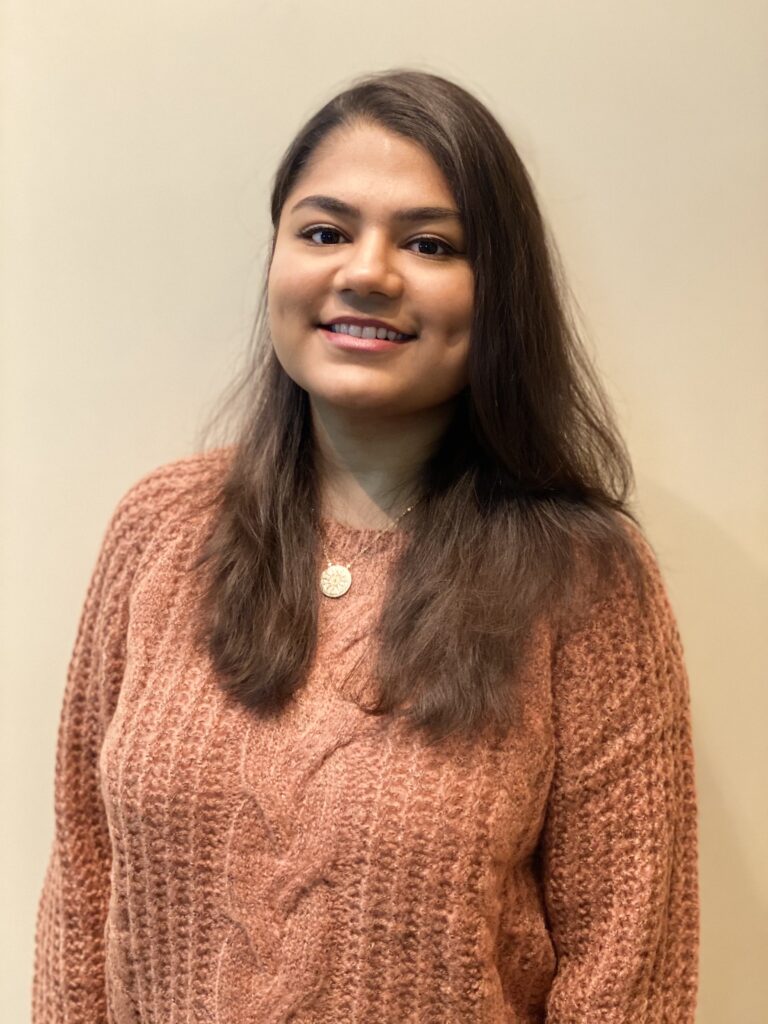 Rida Shah, Integration Specialist, grew up and attended college in Pakistan, where she took her first programming course. She decided to major in computer science because she thought "it was just what you did," but Rida later came to enjoy it so much that she went straight for her PhD after college. What she enjoys most about programming is the satisfaction you get after creating a solution. Afiniti was her first job, and she has been working here for 2 years.
Priya Sangameswaran, Director of Data Analytics, loved math in school and moved from India to the United States in high school. Due to teacher discouragement, Priya went to college trying to study something other than math, but she realized she kept taking math classes as an elective, so she decided to finally pursue her passion. Priya encourages everyone to not box yourself in, and explore everything from mathematics to African-American history!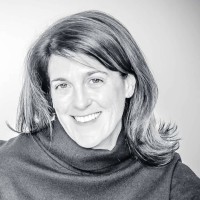 Caroline Mehta, General Council, grew up without a traditional STEM background as she was more attracted to literature and poetry; however, she took hard sciences all throughout high school. After graduating from law school, Caroline did litigation for 20 years, where she got to meet all kinds of people and industries, including the CEO of Afiniti. She is now back on the learning curve for STEM after working at Afiniti for 8 months, but she enjoys learning from passionate colleagues.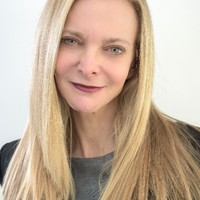 Holly Jones, Senior Vice President of Global Administration, has worked at Afiniti for 4 years. When Holly was growing up, she was interested in studying languages and arts, so she learned French, Japanese, and Spanish. She enjoys the understanding that breaking language barriers creates, and similarly, she is drawn to STEM because understanding STEM helps you go in so many more directions. Holly is not from a STEM background and was much more drawn to reading, art, and writing, but loves what she does at Afiniti because applying creativity to STEM is very enjoyable. Her journey to come from writing and reading and still publishing on the side until finding a career path bringing creativity into a STEM company is something she is proud of. She also showed a picture of before and after construction of Afiniti's office space and shared how grateful she is for being able to practice STEM even in a non-tech role.
After hearing about the panelists' stories and experiences, students were able to ask questions. Many girls spoke during an interactive Q&A session, and some of their questions included:
What skills should we start learning now to get into the field?
How can we as students currently promote STEM to the next generation of women like girls in middle school?
What is one piece of advice you'd give to girls who are still considering whether or not to pursue CS as a STEM career?
What are some skills you use every day for your job?
How do you network with others about STEM?
What coding language would you recommend learning?
How did you know you made the right choice in choosing your career?
What resources would you recommend to learn more about machine learning and AI?
How important is it to go to an elite school to find a job?
The panelists all encouraged students to actively explore and seek opportunities in the STEM field. You don't have to know exactly what you want to do, you can always change into different roles if you find you are more interested in a different area. Don't give up or get discouraged if things get hard or people tell you you're not good at something.
Engagement in your community is a good way to help inspire more girls to pursue STEM, and panelists mentioned that while reaching out, always be warm because girls should never feel like there is a block. When asked how they know if they made the right career choice, panelists reassured the girls that learning is always a part of life, and careers aren't static. STEM companies don't hold it against you if you want to go into something different from your background, so just go with what you love, and the options are always open!
Other advice included:
Networking is simply talking to people, so don't be shy. It's important to build a network you can learn from.
The people you work with are your best resources. Any problem you have somebody else has likely already encountered before, so they can guide you in the right direction.
Think outside of the box. Your opinion matters a lot, always.
Communication and listening skills are key!
Then students were introduced to Artificial Intelligence in breakout sessions. Students worked in small groups with volunteers from Afiniti to play fun AI games to examine how well machines can learn, including Rock, Paper, Scissors, and a picture sorter. These games were a fun way to interest students in Computer Science!
IGNITE Worldwide is so grateful for its amazing volunteers! Thank you to all the attendees for creating a wonderful learning environment. Thank you to Caroline Dollman for running organized and smooth tech and Lindsay Hua for her enthusiastic facilitating. Thank you to Joyce Luo for accurate and engaging blogging and Holly Jones for giving students the inspiring virtual tour and sharing her story. Thank you to our incredible panelists Rida Shah, Priya Sangameswaran, and Caroline Mehta for sharing your authentic selves and being an inspiration to IGNITE girls everywhere!
After attending this event:
Here's what the students thought of the event:
I absolutely loved hearing from the diverse background that our panelists came from. They showed me that tech isn't just one single career but rather a mix of many! – Grade 12

I want to say thank you! The virtual tour helped me learn about the office workplace and helped me figure out STEM and that it's a path I want to take! – Grade 10

I really enjoyed the activities we did, especially with AI since it showed me a little bit more about how AI works. I also really enjoyed the panel and learning about the different experiences of women in STEM. – Grade 12

The women at Afiniti really empowered me to believe that I do have a place in STEM and I can do whatever I want to do. I loved hearing their opinions and stories and they inspired me to pursue STEM even more. – Grade 10

It was awesome to see cool, strong women be honest about what it's like in STEM, even how sometimes it's a hard thing. They had a lot of informational advice, too. – Grade 12

Just seeing all these amazing people and listening to their journeys and also learning about the work environment and how we can build and improve all aspects of ourselves. – Grade 11

This event helped working in STEM feel less distant and almost more real. It made me feel more enthusiastic about pursuing a STEM career after hearing other women being successful in pursuing there. It also clarified some gaps in my knowledge about working in STEM workplaces. – Grade 9

This was an amazing event and experience and hope I can attend more opportunities like this in the future and would love to also intern/ shadow these people or company as it seems like a wonderful opportunity to learn more. – Grade 11

I'd like to say thank you so very much, you are all truly such inspirations! Getting to learn about your stories and experiences motivates me to work even harder and join the powerful group of women in the STEM world in the future! 🙂 – Grade 9

It was really nice hearing the panelists talk about how their office was like. It was reassuring to hear that if you have struggled or don't know what to do, you always have the people around you as resources. – Grade 10

I'm inspired because I learned that you don't have to be totally focused on one area of STEM and that you don't have to be perfect at everything. There are lots of ways that our future can be intertwined with STEM and so that, for me, is very reassuring. It was also really awesome to see women acing it in the professional STEM world! – Grade 9

Thank you for sharing your experiences and answering all our questions. It really helped my confidence to see other women living their lives in the STEM field. – Grade 10

I felt really inspired through hearing everyone's story. I think it's easy to worry about trying to figure out what you want to do, but this event helped inspire me to just try out different options and it's never too late to try something else. – Grade 10

Today's event inspired me to pursue the computer science field and STEM. I learned more about the benefits of it, and why it should be done because currently there aren't too many girls and non-binary students in this field. – Grade 9

This definitely made me feel a bit more hopeful for my future in STEM. – Grade 12

Thank you for giving me the opportunity to come here and hear everyone's wonderful stories. I truly appreciate it and enjoyed this event in addition to learning a lot more about working in a STEM related career. It was also really nice to see women specifically while talking about STEM as I felt in a way more represented and comfortable. – Grade 9