On February 17th, 2021 teachers and students from several schools and a Girl Scout troop joined together for some STEM action with a group of cybersecurity leaders. The IGNITE Fearless Computing Panel: Intro to Cybersecurity was one to truly be remembered. The IGNITE Fearless Computing Panel: Intro to Cybersecurity was one to truly be remembered. Co-organized and tech hosted by Michael Zeuthen, Marketing and Communications Specialist from Intel, it was an event that was full of excitement and amazing energy from facilitators, panelists, and kids alike.  Heidi Spantzel, 6th grader from John Adams Academy, who was a co-facilitator, kickstarted the event with a fascinating set of decoding ciphers – to provide a preview of the cybersecurity world. Medha Aiyah, an Intel Intern, co-facilitated the event with Heidi and welcomed the students as they joined. Starting the show off was a question about whether hackers are good or bad. Most agreed that hackers are both, because it depends on what is being hacked and the reason they are trying to hack it. Students also learned that there are a lot of jobs available in cybersecurity!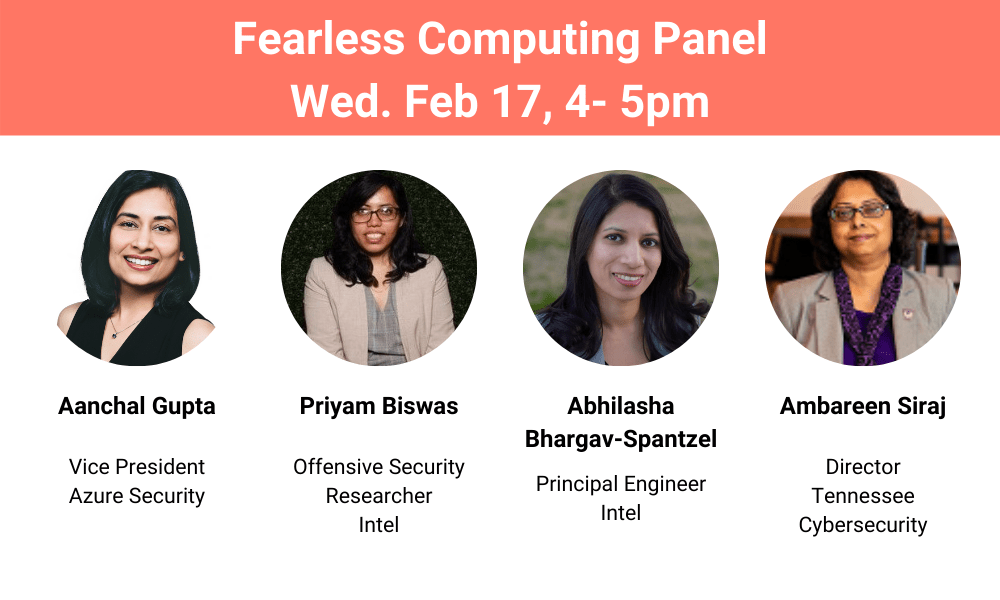 They then got a chance to meet the panelists and learn a little more about them starting off with….
Aanchal Gupta, Vice President at Azure Security recalls a time when her teacher stood up for her when someone put her down in class. From this experience, she understands that judgment is out there, but there are also allies that want to help you succeed. The message she has carried with her is that it only takes one person to remind you that you can do anything that you want.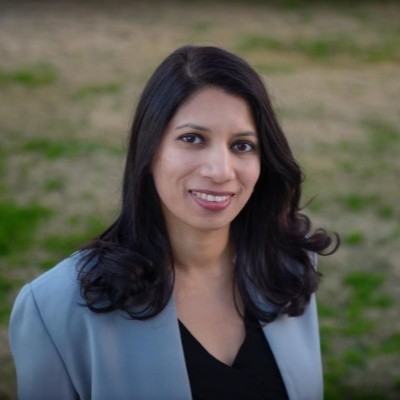 Abhilasha Bhargav-Spantzel, Principal Engineer at Intel studied at Purdue College, and had a hunger for knowledge and enjoyed learning a variety of skills and arts. She highlighted the importance of working in cybersecurity and how students can make a significant difference in the world by choosing to work in this field. She says the field of cybersecurity needs diverse thinking and creativity from all gender, culture, and varied interests including art, science, mathematics, and so on; just like the amazing participants in this virtual room.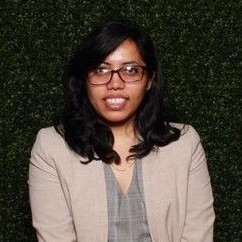 Priyam Biswas, Offensive Security Researcher at Intel says, "what can I say… we save people's lives by saving their data." STEM occurred in her life when she was a part of a science fair project. During high school she studied coding for gaming purposes, and despite having challenges with it at first, she ended up making the games herself! Although there are many supportive allies of women in STEM, she has witnessed negative remarks in the workplace. However, she noted that it helps her to remember that "those are all lies" and she has chosen to pursue her passion and not to listen to others who try to put her down.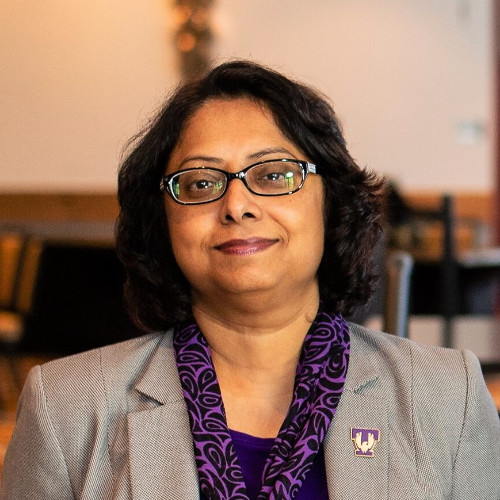 Ambareen Siraj, Director Tennessee Cybersecurity loves serving her fellow human beings, and has a great sense of service working in cybersecurity. She enjoys knowing that she is doing a wonderful deed for others. She reminded the students that this isn't just work, this is passion. If you get butterflies thinking about what you do or want to do, enjoy that feeling. It's beautiful.
Students had some great questions including:
Do you have people that design characters and things like that?
Do you have any people/engineers that make inventions?
What are some cybersecurity resources for students to check out?
What are the next steps for getting involved with STEM?
Panelists encouraged students to keep their options open and explore different opportunities to get involved in STEM at school through different activities and clubs. Students can become experts by getting hands-on experience. This is best done by attending as many opportunities that are available that you can.
Panelists also wisely noted that you don't have to be the best, you just need to do your best. In fact, everyone has struggles when following their passions. Keep going – it's worth it!
Students also learned that oftentimes STEM includes art (STEAM). In fact, panelists shared that Steve Jobs took art classes during college, and it helped him with his tech company, Microsoft, tremendously.
Panelists explained that we are all inventors in different ways. In fact, panelists shared that a student invented a program that could figure out who a person is, by identifying the sellers via the product they are selling, for example, on the Dark Web. Another inventor example is instead of using Smart House features to collect data for poor intentions, a student created software that can limit data that can be transferred, keeping important data private so owners can stay safe.
Panelists also shared many resources to continue learning for all ages. Including the below list:
–https://www.cyberseek.org/heatmap.html
– https://k12cybertalk.org/events/category/k12cybertalk/
–https://www.girlsecurity.org/
–https://www.wicys.org/resources/student-resources/esources/
–https://www.tntech.edu/ceroc/outreach/getting-started-in-cybersecurity.php
–https://www.bitsnbytes.us.com/
–https://www.gen-cyber.com/camps/
–https://www.tn.gov/cybersecurity/tn-citizens-cybersecurity/tn-citizens-cybersecurity—for-students.html
After learning and sharing with each other, the panelists had some final words….
All the students in this room will be incredible at whatever you put your mind to.
Work hard to be whatever you want to be.
Nothing can stop you.
Go for it.
We are all behind you.
On behalf of IGNITE Worldwide, I want to thank everyone who showed up today and to our volunteers as well. Our Facilitators Medha Aiyah and Heidi Spantzel; Panelists Abhilasha Bhargav-Spantzel, Aanchal Gupta, Priyam Biswas, and Ambareen Siraj; Tech Host, Michael G. Zeuthen; and Blogger, LaTeefah Johnson.
After attending this event:
Here's what the students thought of the event:
I will work as hard as them, and that some of those feelings they said they had I have felt. And they did in fact inspire me. – 5th grade

I really liked it. Now I really like STEM. – 5th grade

It inspired me not be afraid to do STEM. – 4th grade

It inspired me because it was all girls. It makes me feel like I can do stuff. I can't wait to get started. I want to lean how to code, so I can make a website for my babysitting business. Thank you!! – 5th grade

It made me want to code something and try cyber security coding. – 3rd grade

It inspired me by thinking that we can do anything. And that it does not matter who we are. – 3rd grade

It helped me want to try so many things! – 4th grade