On April 12th, 8 6th and 7th grade girls (ages 11-12 years old) from public primary school number 1 – Szkoła Podstawowa im. Kardynała Bolesława Kominka from Kąty Wrocławskie – in Poland participated in an IGNITE event.
The girls met an expert in the field of urban design! Ms. Marta Urbańska works at the University as a lecturer of urban design and is a freelancer in urban planning and graphic design. Moreover, she cooperates with the NGO "Code for Poland," where she helps to design applications for smart cities.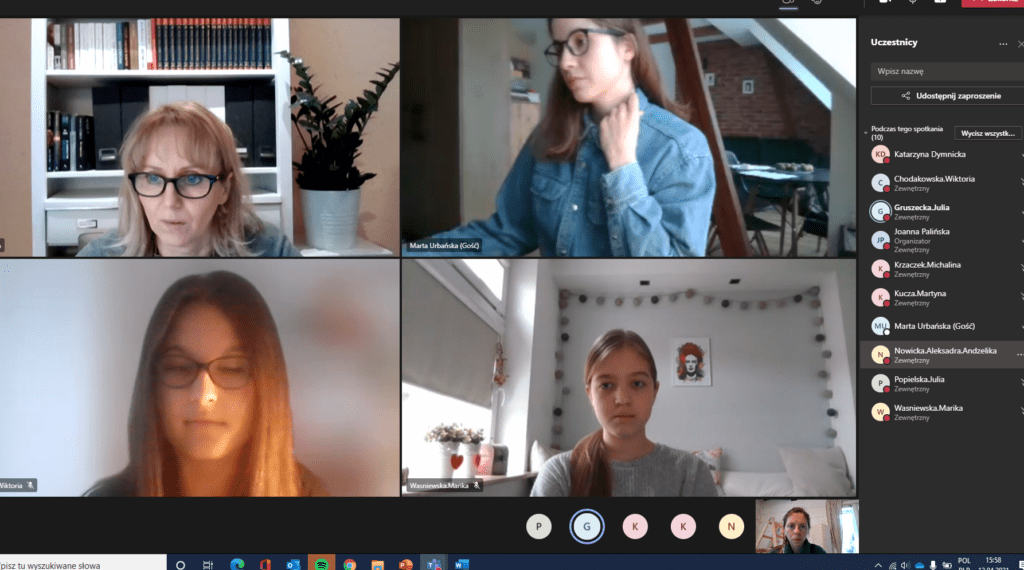 Despite the fact that Ms. Marta is our frequent guest, during our events she is always extremely interesting and creates a great atmosphere!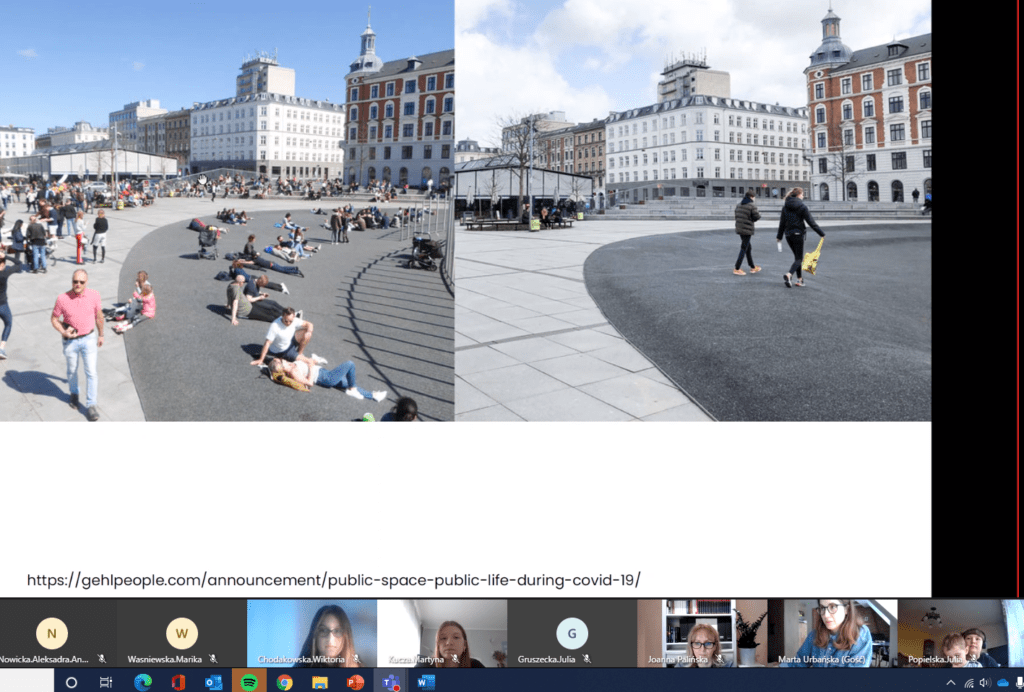 During this presentation, Ms. Marta told her story and shared about her hobbies and fascinations. She described herself as having been a young girl who loved to draw and dance. Later, as a teenager, she was wearing dental braces and that was a reason why she wanted to become a dentist. In the end, however, she realized that she would not want to look in people's mouths. Her career path wasn't simple and straightforward, but everything has led her to do her current work!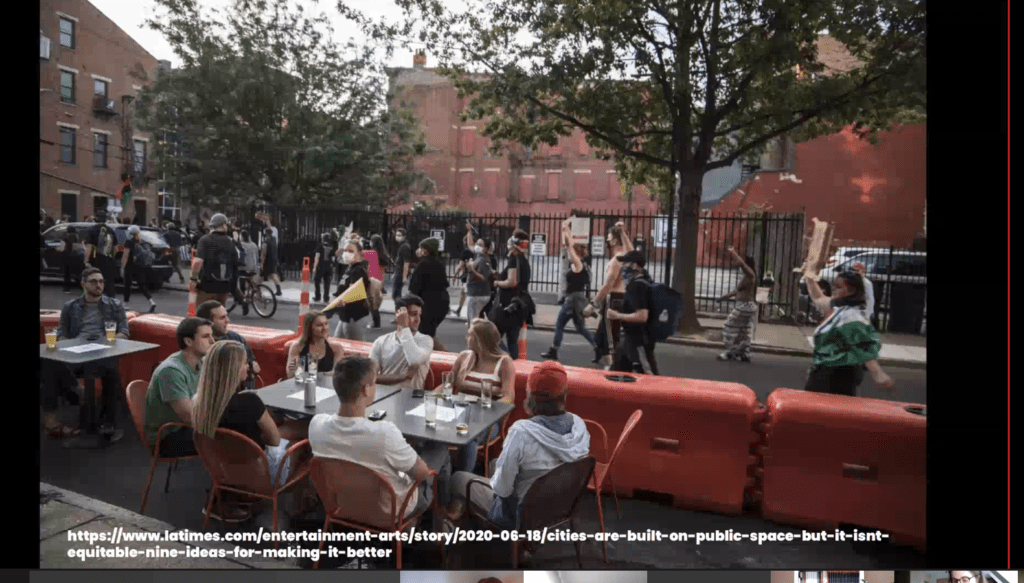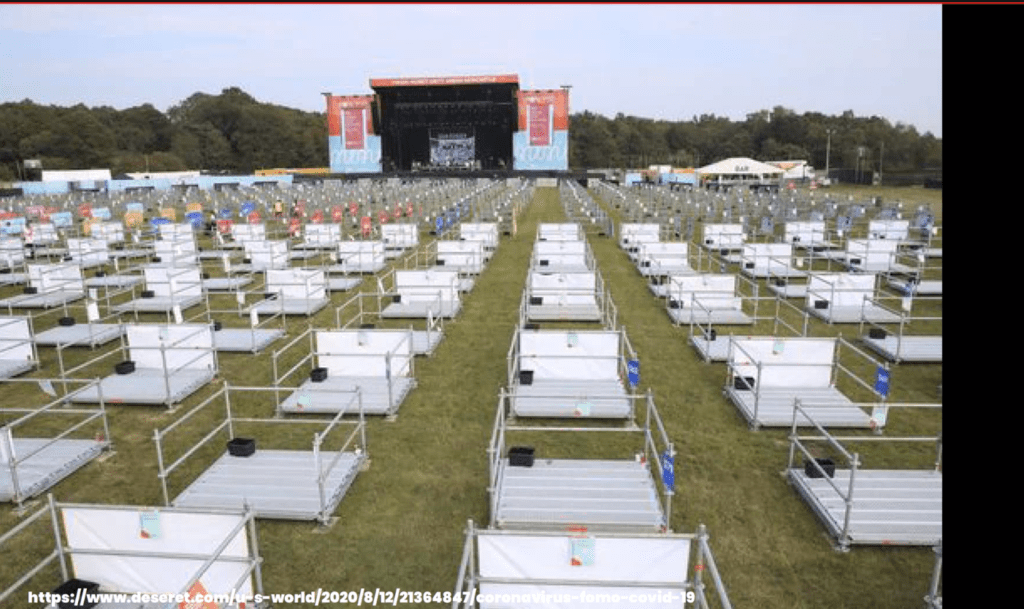 The expert asked the girls what it means for a space to be a "public space" and how this has changed during the pandemic. Ms. Marta showed many pictures to demonstrate how abstract and creative a public space can be. For instance, in a city called Elbląg, a lawn was cut as a chessboard in order to separate people.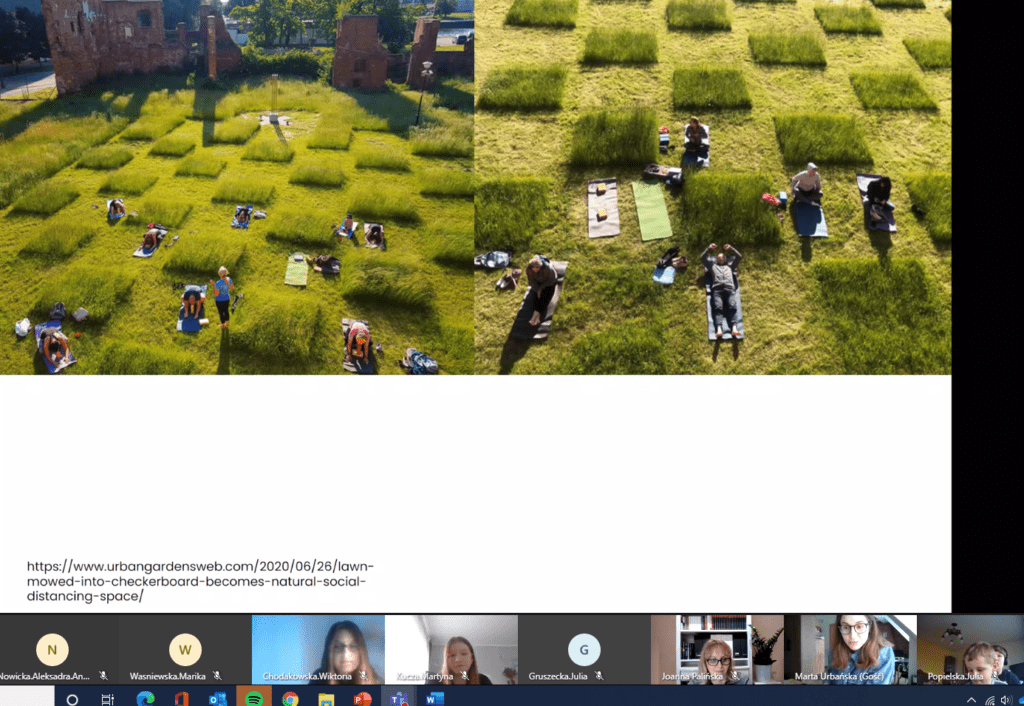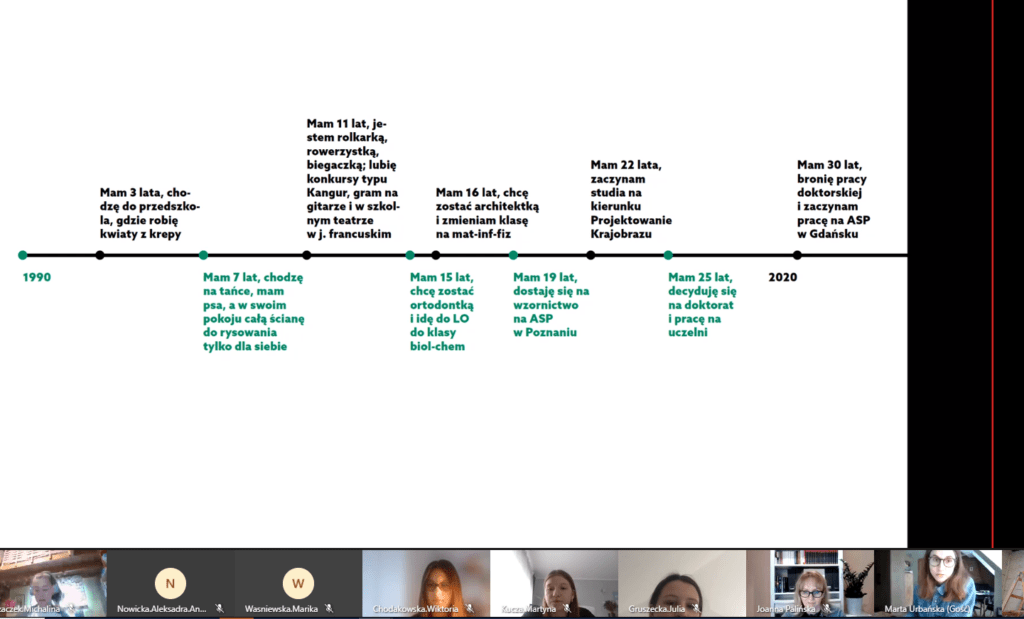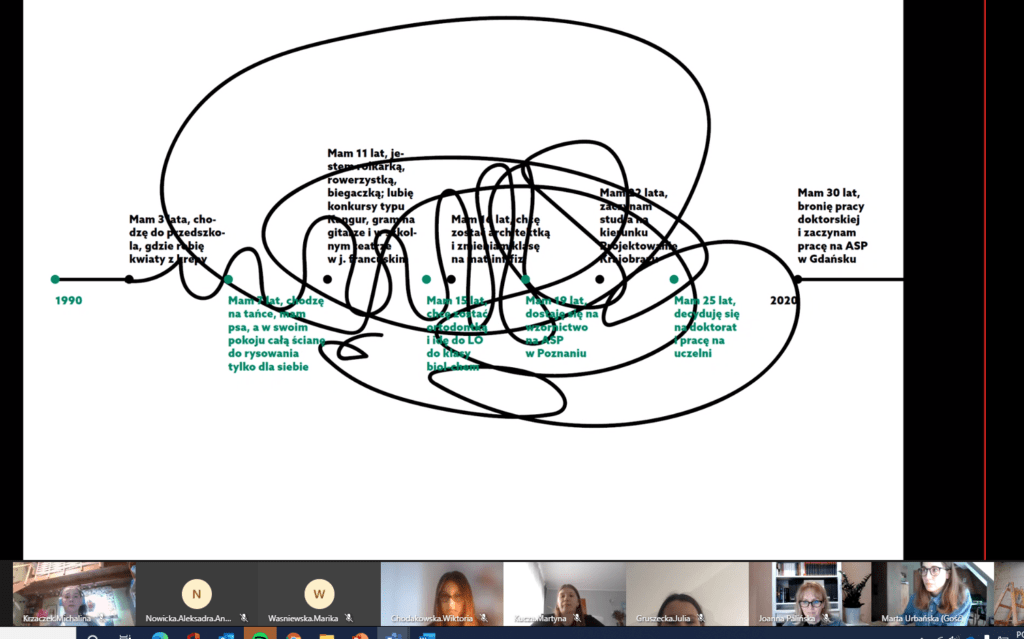 At the end, the expert asked the girls to design a chair for a group of people, which would also separate them. The girls came up with many interesting and amazing ideas!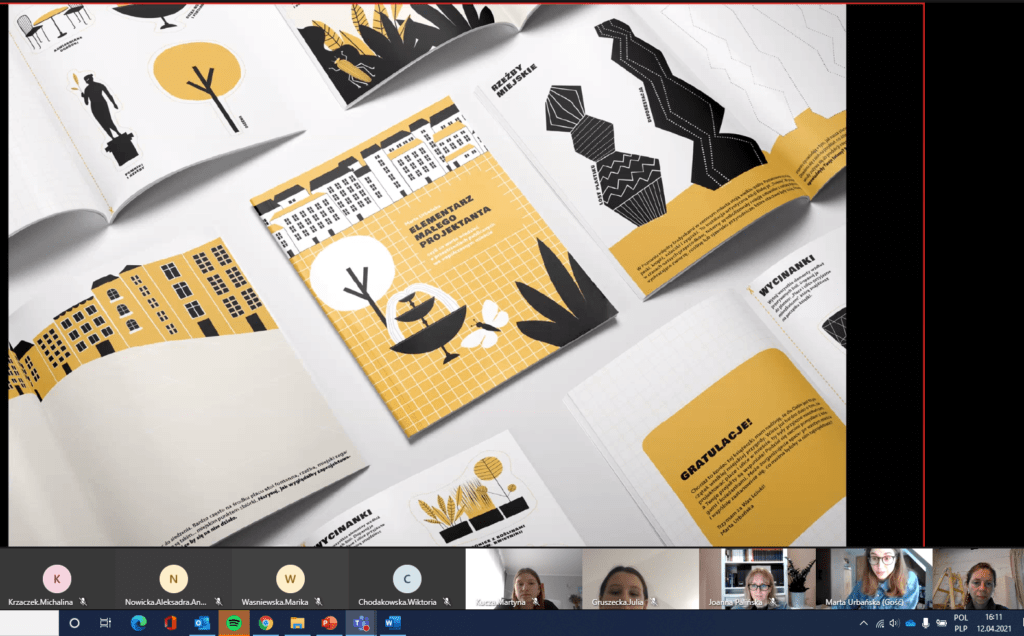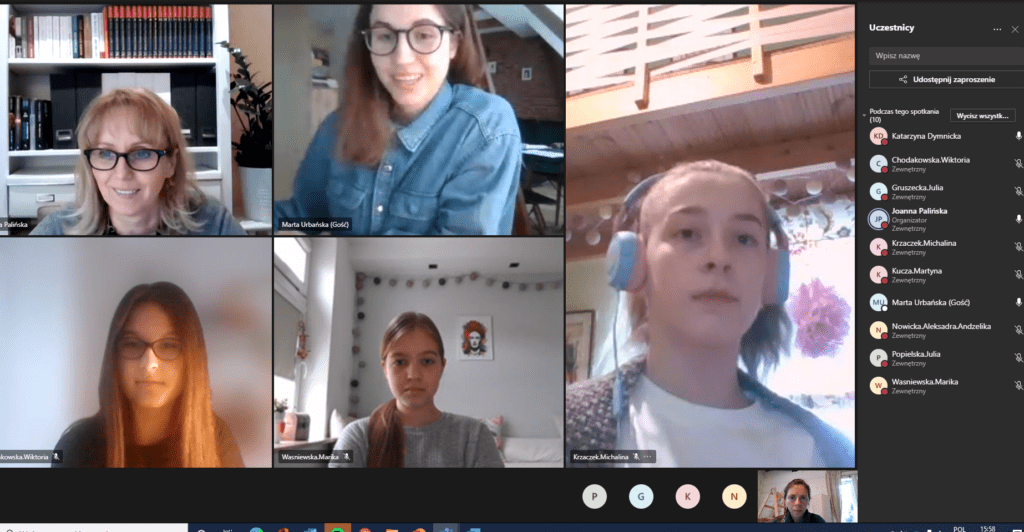 I would like to thank Ms. Marta Urbańska, who has inspired girls and expanded their horizons. Special thanks to Ms. Joanna Palińska, who coordinated the group and encouraged the girls to develop their passions. I would also like to thank Cathi and Becky for their great help.
After attending this event: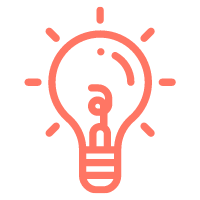 100%
of students want to continue attending IGNITE Worldwide events
Here's what the students thought of the event:
"Creating something innovative despite difficulties!"

"It was very interesting!"

"I've learned many interesting things!"