On April 29th, girls and non-binary students explored the value and impact of the "Internet of Things" (IoT) through a virtual field trip to Microsoft Azure Sphere! Kim Mach-Jones (she/her), Principal Software Engineering Lead at Microsoft, welcomed the students as Facilitator. Students took a virtual tour of Microsoft's Redmond, Washington campus, and learned about various IoT use cases, such as baby monitors, thermostats, cars, and coffee makers. Kim shared how Azure Sphere works to secure these devices to protect users and sensitive data!
Then, the students had a chance to hear from a panel of three women at Azure Sphere.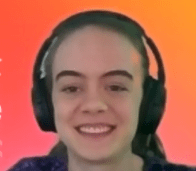 Ariana Herbst (she/her) is a Software Engineer who works on making sure small electronics can connect securely. She was focused on studying medicine until her senior year of high school, when she took an AP computer science class that led to a summer job teaching at TIC computer science camp! Ariana shared about her non-traditional academic journey to engineering, which she did by transferring in courses she took at a local community college.
Andreea Pintilie (she/her) is a Senior Software Engineer based in Cambridge, UK. Andreea's interest in computer science began while she was in middle school in Romania, using older computers. In high school, she took some computer science classes and then continued to study computer science in college. She began her career as a software developer for Apple iOs applications and got paid to learn more and develop her skills!
Camila Valdebenito (she/her) is a Software Developer who works to secure IoT devices like coffee machines and doorbells. She grew up with parents who were an engineer and chemist, but for much of her youth she was more into arts and sports. Camila eventually fell in love with STEM and joined clubs for women in engineering to gain more exposure to Latina engineers!
The students asked the panelists excellent questions, especially about college courses to take to get into tech, and how the panelists discovered what field in STEM they wanted to go into. Panelists' responses and advice included:
Don't wait until college to start taking courses if you have access to them, and attend events and conferences.
An important skill to cultivate is strong communication; learn how to talk to customers and peers!
Stay connected to your purpose; don't work at places that don't align with your purpose and worldviews.
Try new things; it is always helpful even if you learn what you don't like doing.
Remain flexible and explore options to discover areas of interest!
Persistence and support systems are key to success!

Next, the students participated in an interactive activity where they conceptualized a new smart home device! Some of the ideas were: a smart closet that tracks the weather to help people decide what to wear, a smart fridge that can detect expired food, and a smart animal feeder that can monitor how much pets are eating! The students enjoyed discussing how their designs might have weaknesses and what steps they might need to have in place to secure them.
To conclude the field trip, the panelists provided the students with some valuable closing thoughts:
Be open-minded and try different things, ask questions, and explore options.
Get creative with education and career pathways and research different ways to reach the end-goal.
Believe in yourself; trust that you can achieve all that you strive for.
Thank you to Facilitator Kim Mach-Jones, Panelists Ariana Herbst, Andreea Pintilie, and Camila Valdebenito, Tech Host Sudhanva Huruli, and IGNITE Volunteer Jessica Gorsuch for their time, expertise, and support of girls and non-binary students in STEM!
After attending this event: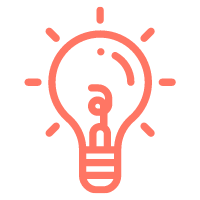 100%
of students are interested in STEM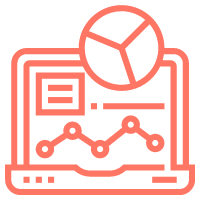 80%
of students know more about STEM career choices and the benefits of working in a STEM field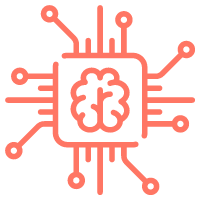 86%
of students feel more confident in pursuing STEM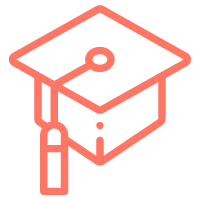 88%
of students gained perspective and feel more hopeful about the future
Here's what the students thought of the event:
"Today made me realize that there are other people at tech companies that will make me feel welcome. I felt like I could be myself and share my ideas without being afraid of having too many ideas." – 10th grade

"I feel as though, hearing all the pathways to STEM I feel more confident thus far. Many of the women hadn't began until college and considering how far I've already come, I feel hopeful for my future." – 11th grade

"It helped me realize that there is more to STEM than I thought. I am able to see that with STEM I am able to still pursue art and STEM would help me out with it." – 11th grade

"Today I realized how many choices that I have related to STEM. I'm glad to know I'm not alone and that even though I am a young woman, I can still be successful like all these other talented young women." – 9th grade

"It was great to meet more people in the field I want to go into and talk to them about their experiences. It makes me feel more confident that I chose the right field." – 12th grade

"Today's event has inspired me by letting me know that not only is it possible for me to get a career in tech, but I will be able to help come up with designs of things, which is more art based." – 11th grade

"It made me feel better knowing that some people even with jobs weren't sure about what job they wanted. The event also gave me some more knowledge that it doesn't exactly matter if you choose to learn Python, Java, C, etc. You can land a job anywhere with hard work." – 7th grade

"Today's event opened my eyes to see many opportunities for my future and helped me acknowledge steps for my future education." – 8th grade

"The event today inspired me to "keep flexible" in my options for STEM and to do things even if you only find them remotely interesting." – 9th grade

"Today's event inspired me to pursue STEM courses in college." – 8th grade

"It inspired me to know how to work with people of all cultures. It also showed that you get to have some fun with your work!" – 8th grade

"I had a lot of fun! I find it amazing that there are all these strong women who have made their ways through this field. It made me feel empowered in this field of work and that I could really make a good living in STEM." – 11th grade

"It inspired me to take more STEM classes and continue with it. Knowing that there are more people who love their jobs in tech helps me want to do it as well." – 9th grade

"Today I was inspired by meeting people more like me that work in STEM. It made it feel more relatable." – 7th grade

"I got a lot of inspiration from today's event. I've had a dream to become a graphic designer and coder for video games. This event re-sparked my interest in making my game." – 7th grade

"I appreciate you guys taking time out of your day to talk to us and tell us about your personal experiences. This made me feel more comfortable and happier with my career choices." – 10th grade

"Today's event made me feel better about STEM because now I know that a lot more girls also do STEM." – 9th grade

"I am grateful they took this time to teach us more about STEM. It is hard being a woman and with their help, they are showing me that it is okay to work in the STEM environment." – 11th grade

"It was great hearing all of your experiences and that despite different backgrounds and where we all come from, that we can still go into a field we want to and love to work in. Its very reassuring to hear that." – 12th grade

"Learning about how you decided on your careers and how you ended up in the fields of STEM that you did helped me better understand how to choose where I'd like to end up in STEM." – 8th grade

"I am thankful for all the questions they answered. This helps me and makes me feel more comfortable with STEM careers." – 12th grade