On April 28th, IGNITE Worldwide welcomed girls and non-binary students to a virtual field trip with Planet! Samin Stone was the Facilitator and at Planet, Samin's job is to help people get hired! The students got to watch a video for a virtual tour of Planet. During the tour, the students learned that Planet employees see themselves as a team of explorers, and that there is artwork on Planet satellites! In the future, Planet wants to be the network that allows us to understand how the earth is evolving and breathing.
Then, the students got to meet and hear from an exciting panel of people at Planet: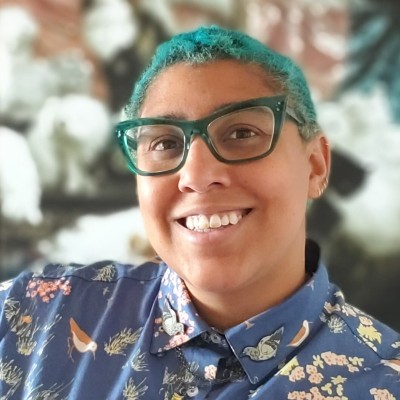 Lisa Johnson, Senior Systems Engineer, designs and builds spacecrafts, has worked all over the space industry, and has their satellites in space right now! They have always loved learning and being able to be both creative and technical. At Planet, Lisa's skills as a sewer, crafter, and creative person led them to work on spacesuits and now, they are designing blankets for space!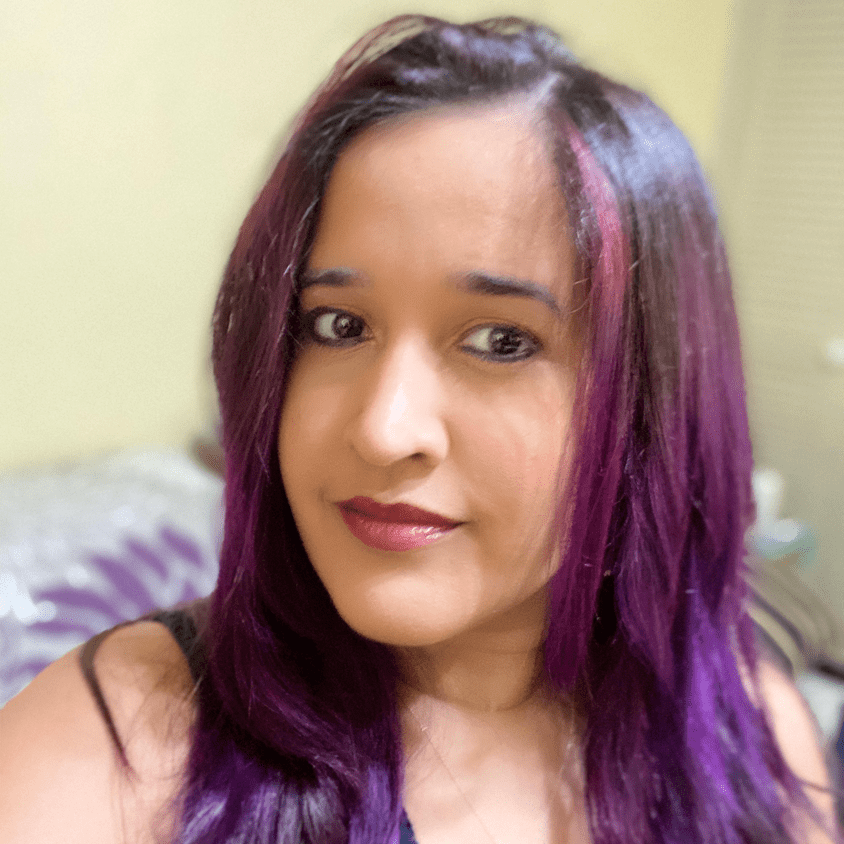 Barbara Vazquez, Software Engineering Manager, is the lead for the team that does projects for different tools and websites at Planet. Barbara was born and raised in Puerto Rico and loved fixing things, video games, and building Lego sets (hobbies that she still does to this day!). Her advice is to check out the different STEM classes and clubs at your school to figure out both what you like and don't like, and don't be afraid to try different things in STEM!
Kim Brown, People Team Coordinator, helps employees with on-boarding so that they can promote Planet's mission and values. Growing up, Kim loved art and math and had no idea that she would end up getting to work in the space industry! She always knew that she wanted to help people solve problems and worked in medicine before getting connected to Planet.
The students asked the panelists some wonderful questions, including:
What technical skills would you recommend girls and non-binary students focus on developing?
How does it feel to have something you worked on be used in space?
What is your proudest accomplishment at Planet?
Panelists' responses and advice to the students included:
STEM has room for everyone; mathematicians, engineers, administrative workers, etc.
Learning how to code teaches you how to think logically about problems, which will benefit you in any career!
It's supremely satisfying to see something you worked on for years launch into space.
Find something you enjoy doing (especially for long hours), and attack it with a passion!
As long as you're passionate and work hard, you can find yourself anywhere!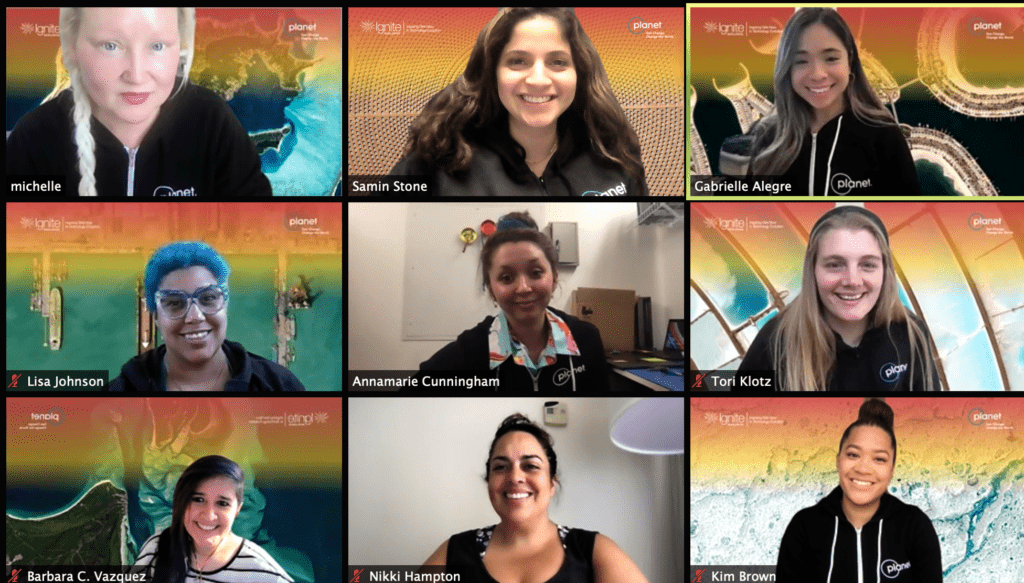 The students then participated in an activity where they got to see Planet satellite images and brainstorm how different parts of the images could help the world. For example, one image showed a cattle ranch in Argentina, where students were able to figure out that the satellite image helps farmers predict food production and the best time to grow their crops.
Concluding with a lightning round, the panelists each shared one thing they wished they knew when they were the students' age:
Perfect is the enemy of done; sometimes you have to let go in order to complete things.
Don't let anyone hold you back; keep pushing through.
There's always something to learn and don't be your own enemy; just don't give up!
A huge thank you to Facilitator Samin Stone, Tech Hosts Michelle Idziorek, Gabrielle Alegre, and Annamarie Cunningham, breakout room leaders Nikki Hampton and Tori Klotz, and panelists Lisa Johnson, Barbara Vazquez, and Kim Brown, for hosting such an exciting, inspiring field trip!
After attending this event: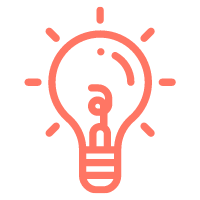 100%
of students are interested in STEM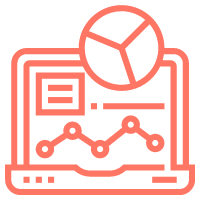 78%
of students know more about STEM career choices and the benefits of working in a STEM field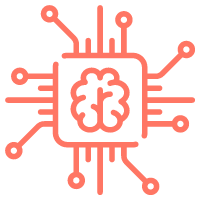 83%
of students feel more confident in pursuing STEM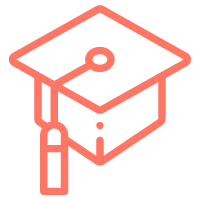 88%
of students gained perspective and feel more hopeful about the future
Here's what the students thought of the event:
"I was inspired by today's event, especially when everyone shared their stories!" – 8th grade

"Today's event inspired me by showing me that STEM is many things and that all of us women and non-binary people could be helping the future." – 6th grade

"I learned more about what fields of STEM can offer, and it got me interested in satellites! I feel not as fearful about pursuing a STEM career, and am more interested in looking into it." – 11th grade

"I have always been excited by the idea of space, but I haven't heard too many accomplishments by women in the field. Meeting all the incredible women today gave me hope that I can also pursue this career." – 6th grade

"I saw cool things about STEM and how there are women involved, which inspires me!" – 8th grade

"Today's event made me want to learn more about space. Before, I wasn't interested in it, but now you made me wonder more about space!" – 7th grade

"I was inspired by how passionate everyone was about their job in STEM. I found the satellite images to be fascinating!" – 8th grade

"I absolutely loved everyone's positivity and motivation! Years ago, I was actually thinking of being an astronomer. This meeting really helped me out and made me realize I am really into science, especially space. Thank you all for your advice and encouragement." – 10th grade

"I learned that it doesn't really matter what college you go to or if you get perfect grades. What matters is using and embracing the skills you have and learning from your mistakes." – 9th grade

"Being able to be a part of this meeting and listen to everyone's stories really gave me inspiration to pursue a career in STEM. Everyone's encouraging words really motivated me and I am thinking of pursuing a career in STEM, specifically in science." – 10th grade

"The ethnic representation was great to see, along with seeing people with different interests at Planet. I loved how supportive the people from Planet are, and knowing that they have those values such as caring for the people on their teams." – 11th grade

"I really enjoyed today's event, and I really liked the game where we get to look for things on the satellite images!" – 7th grade

"This session has enlightened me and gave me more confidence to pursue my passion in serving people and the planet. I appreciate you all taking the time to put this together and sharing your insight. My horizons have been broadened." – 11th grade