On May 5th, IGNITE Worldwide welcomed girls and non-binary students to a compelling, jam-packed, special presentation by Pixar! The event kicked off with a video that captured the different stages of development for the movie "Brave." Through the video, the students got to experience the animation process firsthand and see the original 2D sketches come to life!
The students then participated in a poll to estimate how long it took to make "Brave." The answer was 6 whole years! Everyone's first question was, "Why did it take so long?!" The Pixar team discussed all of the different teams and cycles it takes to create a Pixar movie, from ideation and designing to modeling and lighting and more! To make "Brave," Pixar employees even traveled all the way to Scotland to research castles, scenery, and weather for the most accurate, realistic animation possible.
The Pixar team then introduced themselves, their roles, and a bit about their prior roles and projects they have worked on.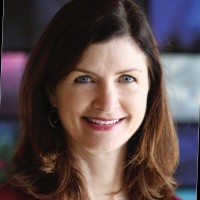 Holly Lloyd, Technical Director and Sequence Lead, has been with Pixar since 1996. She has had a variety of roles and has worked on all kinds of teams, spanning different stages of development in digital filmmaking. Holly described her current role for the movie "Luca" (which is coming out this summer!) as working with several teams to bring the vision to life!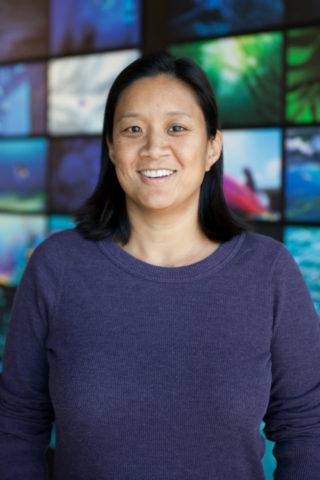 Yun Lien, Technical Engineer Lead, joined Pixar in 2005 and her team manages and monitors the technical aspects of rendering. This is the process by which an animated 2D or 3D model is brought to life through computer calculations. All of this is done through careful management of Pixar's Render Farm, a data center with thousands of machines, and the team writes Python code to automate the many simultaneous tasks that machines perform.
The students then participated in another poll, where they guessed what type of background is needed to work at a place like Pixar. Answers ranged from "math" and "engineering" to "art" and "photography." All of the answers were correct! Holly explained that her background in architecture and journalism may seem unrelated, but many of the problem-solving and storytelling skills she developed when pursuing her degrees are also needed in various roles at Pixar.
Students were exposed to all of the different roles within digital filmmaking. They learned about modeling, where teams turn 2D sketches into 3D models with a software called Maya, and simulation, where every single hair, piece of cloth, and blade of grass is created and duplicated. The students even learned about the importance of lighting and how it is used in storytelling to direct the audience where to look or to create a specific mood or atmosphere!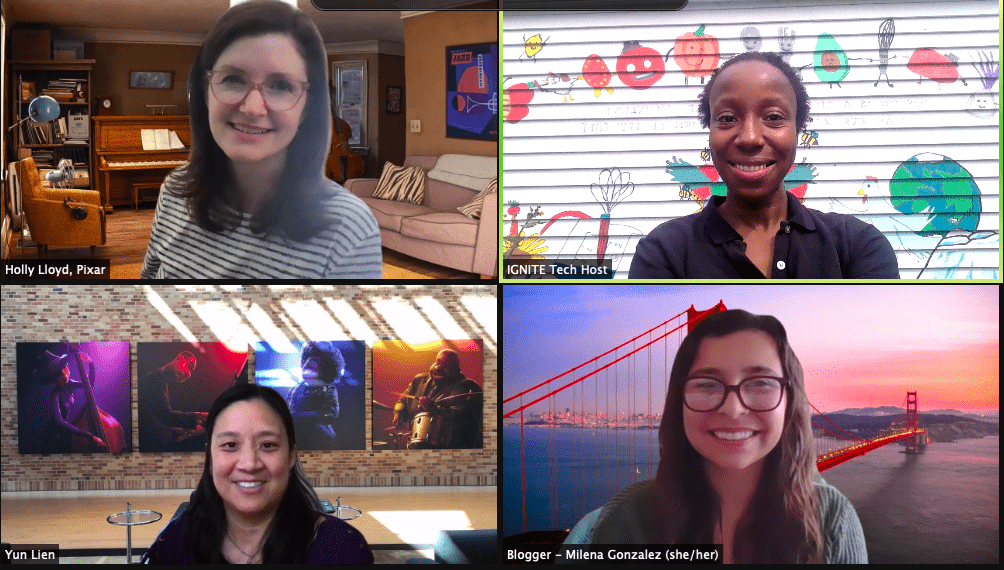 The Pixar team then opened it up for questions and there were tons of hands raised! Questions ranged from being about career growth to technical nuances between teams, and included:
How can I get started with learning animation?
What are important skills for having a career like this?
Where do you get the ideas for films and shorts?
Responses and advice included:
Maya (to build models and 3D worlds with basic animation), the Adobe suite, and Katana (for lighting) are great tools to get started!
Passion, creativity, and problem-solving skills are most important!
Pixar brings in screenwriters to bring the director's vision to life, but anyone in the company can pitch a short. This is how "Bao" and many other shorts were created!
A huge thank you to the amazing Pixar team, Holly Lloyd and Yun Lien, and IGNITE Volunteers LaTeefah Johnson and Milena Gonzalez for such a fun and memorable presentation!
After attending this event: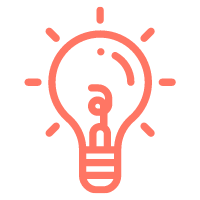 98%
of students are interested in STEM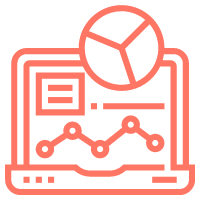 87%
of students know more about STEM career choices and the benefits of working in a STEM field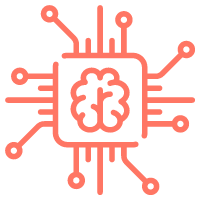 84%
of students feel more confident in pursuing STEM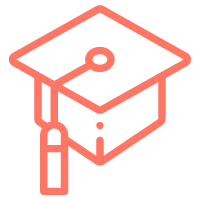 80%
of students gained perspective and feel more hopeful about the future
Here's what the students thought of the event:
"Meeting women in STEM changed my perspective and helped me feel hopeful about my future. This event helped me feel more comfortable and confident in pursuing STEM." – 6th grade

"It is just very cool to see women in STEM as a normal thing that happens all the time!" – 10th grade

"Today's event inspired me because it gave me a clear picture of what it is like to work at Pixar. Also, just knowing that everything has to do with the passion you have." – 10th grade

"Hearing about all of the different department types and how they interact to create the finished product, as well as about the messiness of some of it all helped me feel like it's a bit more real! This feels like something I could actually see myself being a part of." – 11th grade

"Today's event exposed me to many other opportunities, and made me feel hopeful for the future." – 8th grade

"This was really fun and it made me really happy to be able to talk with some of my role models. I would like the volunteers to know that I'm very grateful for their work and for this event; truly, an amazing experience." – 10th grade

"The event inspired me to continue my education in STEM and now I know that Pixar is not only math but art, acting, and many more things. Today's event inspired me to continue my education in becoming a computer science engineer and to maybe work for Pixar." – 9th grade

"It was nice to see that females are as invested and so important in a lot of things." – 9th grade

"Today's event gave me a lot of insight into these job options. This entire experience was really inspiring for a young aspiring artist!" – 6th grade

"It showed some of the different jobs I could get that relate to creating movies, and what is required for each part!" – 10th grade

"It was nice to get more info about this subject so I know what I want in the future! " – 11th grade

"It inspired me to look more into the STEM field! Even though I may not pursue it, it'll be good to know more about it. Also, I was inspired by how STEM helps many fields, from animation to building a spaceship." – 12th grade

"Honestly, before this event I wasn't interested in animation. Once I realized there were other positions, it became more appealing!" – 10th grade

"The event showed me how different aspects are able to be incorporated in a wide variety of different careers. It was also interesting to see how STEAM as a whole is widely involved in movie-making, specifically for Pixar." – 11th grade

"Today's events gave me a wider view of how Pixar works and the wide variety of skill sets it requires. It has inspired me to work more towards my dream of working at Pixar, and I am inspired to learn more." – 9th grade

"It inspired me to pursue jobs in the art field and made me more interested in a job at Pixar specifically! It also inspired me to continue to work on 2D drawing and maybe one day work towards 3D." – 9th grade

"It really inspired me to go pursue a job in STEAM, and to really try to find a job in this field. I also want to look into my music background a bit more." – 12th grade

"This event further inspired me to broaden my options. It made me realize the multiple talents that go into seemingly simple works. Anything could be done if you take the opportunities that are provided to you." – 8th grade

"I didn't know there were so many options in STEM! I am excited to look further into STEM and possibly pursue a career." – 11th grade

"It was really cool to get firsthand answers from people who have worked on the projects I grew up on and to meet the women behind them. I'm definitely thinking about working at Pixar." – 9th grade

"Today's event has inspired me to try and pursue a job in STEM, especially involving art like at Pixar. I would love to join some sort of job involving animation." – 11th grade

"I'm glad I don't have to know how to draw in order to be involved with the making of animated movies. I had a lot of questions and all of them got answered so now I have a way better understanding!" – 9th grade

"I've been considering trying to learn animation for awhile and I feel more confident knowing that there are a lot of programs available to do so. It looks like it could be something that I could do!" – 12th grade

"Today's event inspired me to find classes about computer graphics and more!" – 6th grade

"I now know that there are many jobs that I can pursue in STEAM, and not just animating, but there are many different departments." – 9th grade

"Today's event was one of the most interesting ones I've attended and I was intrigued!" – 9th grade

"I learned that there are many different jobs available and you don't need to be good at a certain thing." – 6th grade

"It answered some of the questions that I had and made me want to experience working at Pixar even more!" – 10th grade

"This event inspired me to pursue STEAM as an interest. The event talked a lot about how movies are created, which is something that has interested me since movies play such a big role in modern-day culture around the world. I found the way movies were made also super interesting, especially the process to get to the audience." – 7th grade

"It is exciting to know that there is a career that combines computer science, art, and creativity." – 11th grade

"I really enjoyed today's event. I really loved the mini clips that were included in the presentation." – 10th grade

"It made me think about how much I could be working while still enjoying what I do. There's so many different careers in the STEM field that I would be interested in!" – 8th grade

"It inspired me to get more involved in working with STEM!" – 7th grade

"Today's event inspired me because it showed me how different projects and different jobs affect a whole project." – 9th grade

"I truly appreciate the time and effort you put into teaching all of us and the incredible information. It is a true gift to be able to talk to you all and everything you taught us was very helpful." – 9th grade

"I'm beyond excited to maybe study engineering in college. Thank you so much for spending your time teaching us about Pixar. It was a giant eye-opener!" – 9th grade