On May 6th, IGNITE Worldwide welcomed girls and non-binary students to a virtual "Create a Video Game" workshop with CGI! Julie Ziegler, Senior Consultant at CGI, welcomed the students as Facilitator and introduced CGI as one of the largest IT and business consulting firms in the world. CGI helps businesses and organizations solve complex business and technology problems!
For the workshop activity, the students got to use Scratch to do digital storytelling! First, the students learned how to use drag-and-drop motion to choose a main character and background. Some students selected a ballerina as their main character, and a spotlight as their backdrop! Next, the students learned how to write basic code to get their character to move on the screen.
Students added text to enable characters to speak, and wrote code to change characters' positions. The final results were amazing as students created entire scenes, and some even added music!
Following the activity, the students got to hear from a panel of women at CGI.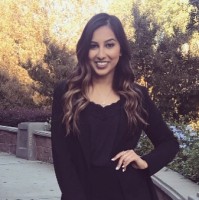 Shivani Ram, Business Analyst, works with clients to figure out their expectations, and then shares those expectations with developers. Growing up, Shivani didn't have a lot of girls in her STEM classes, so she encourages the students to branch out! Her advice is if you don't know what you want to do, that's okay, but if tech does interest you, taking STEM classes now will give you an advantage!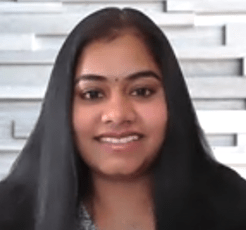 Gayatri Mohan, Senior Consultant, is from India and her first experience with computers was in middle school (she still remembers the first programming language she learned!). She chose to study engineering and was able to get a job before graduating, which changed her life! Gayatri loves that every day is a new experience at CGI, and that there is a lot of problem-solving, continuous learning, and teamwork involved to achieve your goals and discover your talents.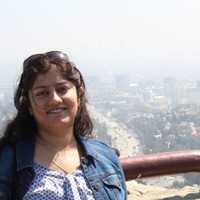 Megha Sharma, Senior Consultant, was born in India and learns things every day at her job that help her in every aspect of her life. Growing up, Megha always loved math and science, but didn't have much exposure to computers. She started taking computer classes during the summers and choosing to pursue a college education in STEM changed Megha's life!
Students asked the panelists wonderful questions, including:
What kinds of classes should I take in high school?
How can I build my confidence and why is it important to have self-confidence?
Do you have any advice for preparing for a job interview?
Panelists' responses and advice to the students included:
Join STEM clubs at school if STEM classes don't interest you. Sometimes you need to join a club to try something and see if it's for you!
We always wonder if we're doing things right but first, we have to believe in ourselves!
Having not-so-good interviews helps prepare us for the best interview, when it matters most!
Never hesitate to ask your questions; if you don't ask, you'll never know.
You cannot be afraid to fail and the most important part is getting back up.

To close, each panelist shared one thing that they wished they knew when they were the students' age:
I could've been more outspoken; I shouldn't have been afraid!
I should always have the spirit: "Why not give it a shot?"
I was better than I thought in so many ways and could have explored more options!
Students enjoyed listening to the speakers' experiences and meeting women who enjoy their STEM career, which opens up ideas for future career options! This event helped them realize that the coding activities we do in the classroom are important skills that they can practice and use in their future workplace.
Thank you to Facilitator Julie Ziegler, Tech Host Stephanie Vaughn, Director of Consulting Services, Nasim Moghadam, and Breakout Room Leaders and Panelists Shivani Ram, Gayatri Mohan, and Megha Sharma for such a fun and engaging workshop!
After attending this event: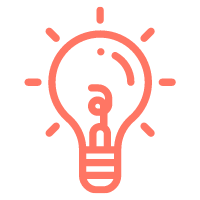 75%
of students are interested in STEM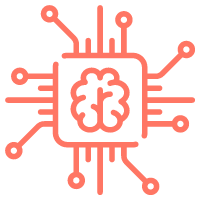 75%
of students feel more confident in pursuing STEM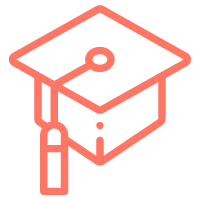 88%
of students gained perspective and feel more hopeful about the future
Here's what the students thought of the event:
"Today's event inspired me because lots of the women there had very interesting experiences. This showed me that it is okay to be one of the few women in a class because you are doing what you love and that is the important part." – 6th grade

"It inspired me to get into a STEM career so that there will be more women, not just men. Also, it seems very fun!" – 7th grade

"Today's event inspired me to see women working in STEM even though not many women work in STEM. It was inspiring to see them working so hard." – 6th grade

"Thank you very much for teaching me about Scratch and STEM. You guys are very inspirational!" – 7th grade

"The volunteers I met today were very kind and inspiring. I think they have all gone through a lot to get where they are and it was great meeting them!" – 6th grade