On June 15th, 5 6th and 7th grade girls (ages 11-12 years-old) from public primary schools in Kąty Wrocławskie and Bukowina Sycowska in Poland participated in an IGNITE virtual event! The girls met an expert in the field of design, electronics, and quantum physics. Ms. Klementyna Jankiewicz works as a designer.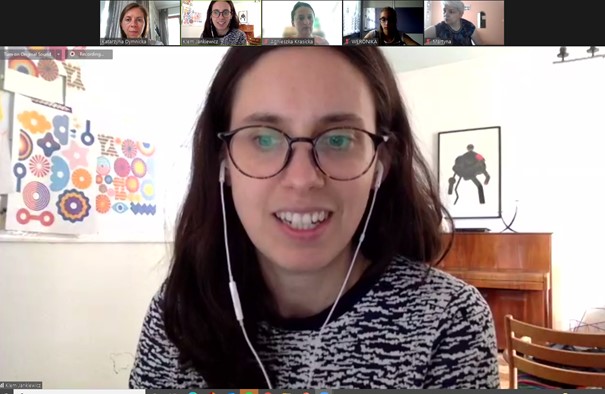 During the presentation, Ms. Klementyna told the girls that as a teenager, she had an artistic soul, but as her mom was a mathematician, she also liked math. Her mom had shown her the fun side of this subject.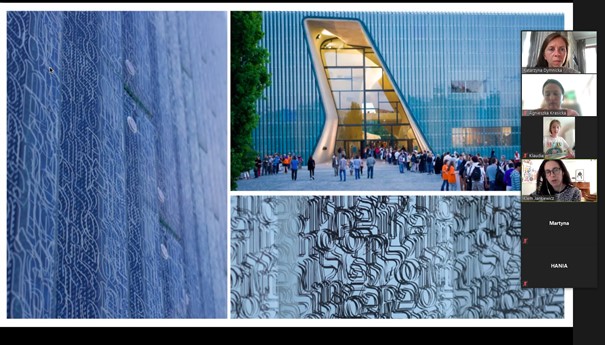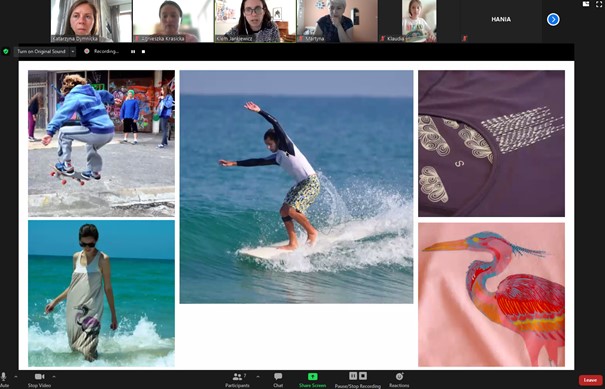 Ms. Klementyna said that she was always fascinated with combining different fields, hence she had chosen to study design at the Academy of Fine Arts. During her studies, she went to London and Israel for the scholarship, where she could develop her passion for design and math. After graduation, she started post-graduate studies in the field of electronics.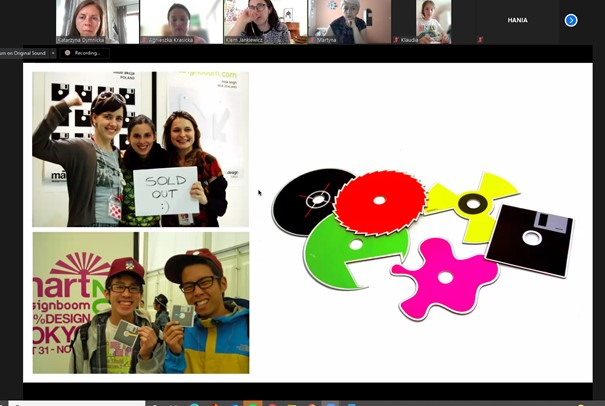 Ms. Klementyna showed tapes, which contained metal elements inside and could be used for electronic experiments. She uses such tools during workshops for kids, to make lamps and robots.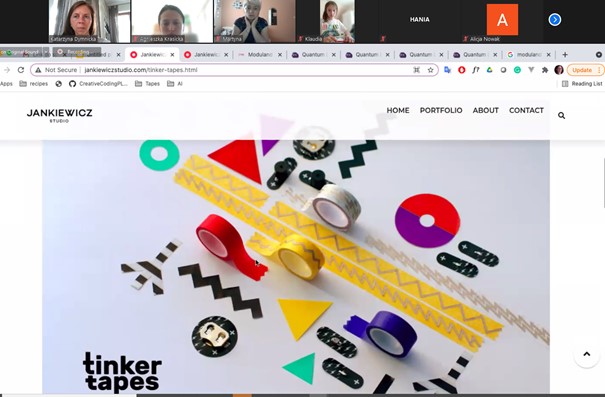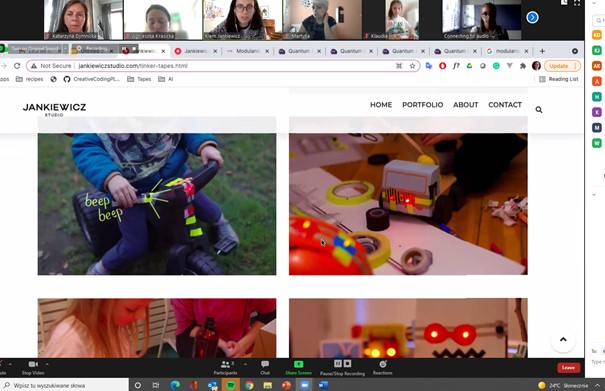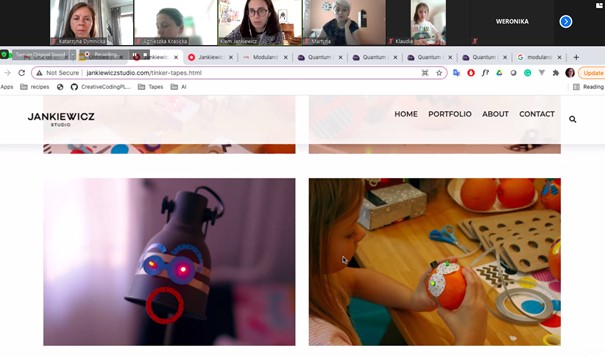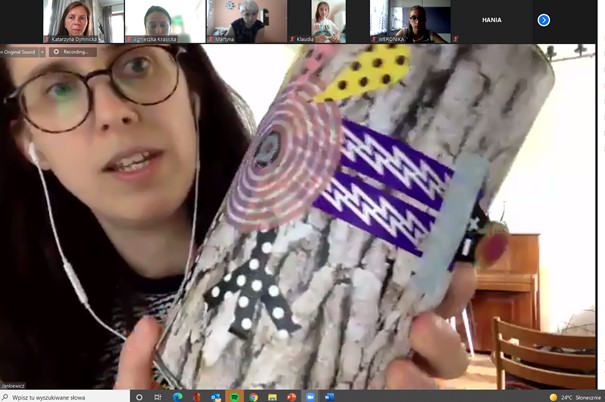 In her present work, she has designed a print of the building of the Museum of the History of Polish Jews and prints for clothes for surfers. As a freelancer, she was invited by MIT University – Media Lab Berlin – Signal and Noise, to design a playground which makes noises: "By creating playful machines that use LEGO bricks, sensors, and microcontrollers, it creates an embodied and interactive music lesson in an urban space."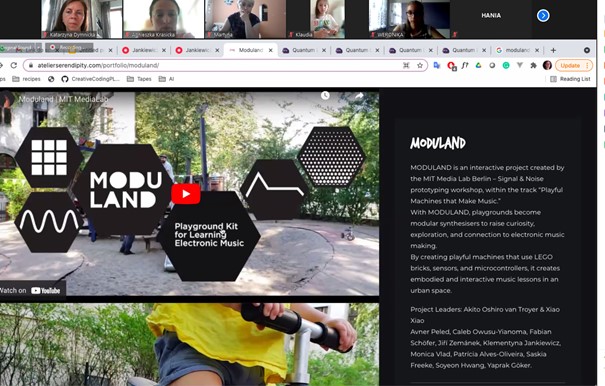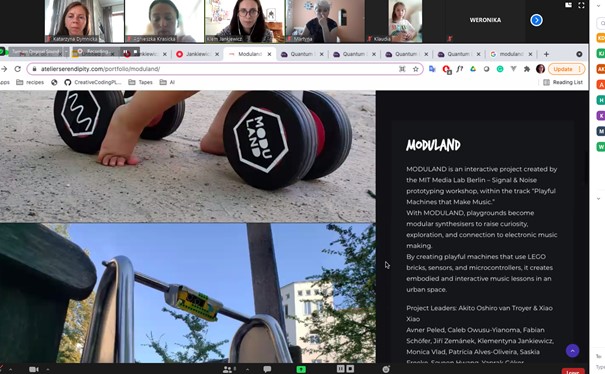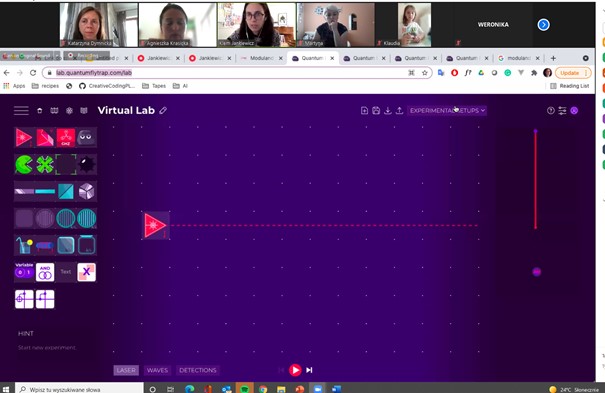 During this project, she met a scientist who was part of the team focusing on the development of a quantum computer. He approached Klementyna to design interfaces!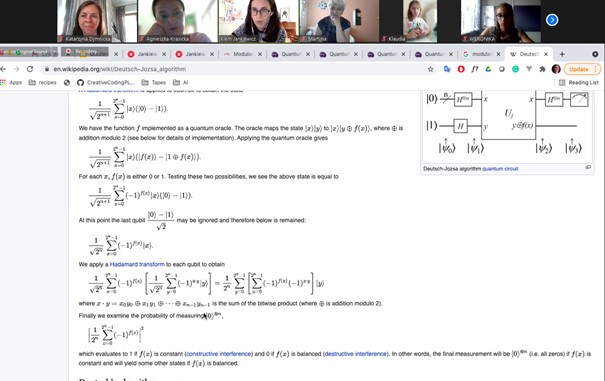 Ms. Klementyna told the girls that quantum physics could be easier and understandable – if only difficult equations were replaced by emoticons. She showed the girls a game which explained in easy ways the quantum physics. The participants had occasions to play and to learn!
The expert encouraged the girls to combine different fields and not to be afraid of new things! Ms. Klementyna is an open-minded person who has shown girls that they can achieve whatever they want, if they just have determination to follow their passion.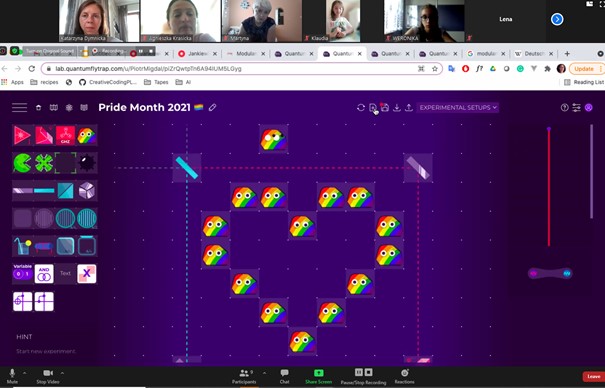 Highlights of the event were hearing about how to combine different fields in your work and learning about quantum physics. The participants shared that the event was amazing and very interesting!
I would like to thank Ms. Klementyna Jankiewicz, who has showed her passion for arts and quantum physics. Special thanks to Ms. Monika Małecka and Agnieszka Krasicka, who coordinate the groups, and I would also like to thank Cathi for her inspiration.
After attending this event: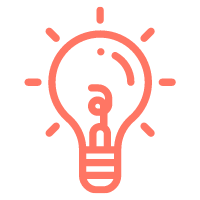 100%
of students are more interested in STEM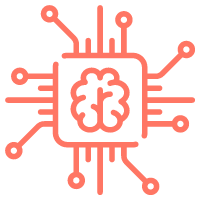 100%
of students want to continue attending IGNITE Worldwide events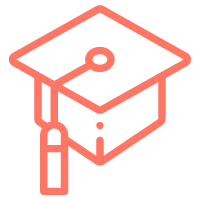 67%
of students want to study harder to attend college and further their education
Here's what the students thought of the event:
"It was very interesting and inspiring. Everything was great!"

"It was a great event!"

"I've learned a lot!"