On October 18th and 19th, IGNITE Worldwide in partnership with Genesys hosted a two-day STEM for Girls summit and interactive discussion attended by over 50 girls, titled Bridging the Gender Gap in STEM Fields.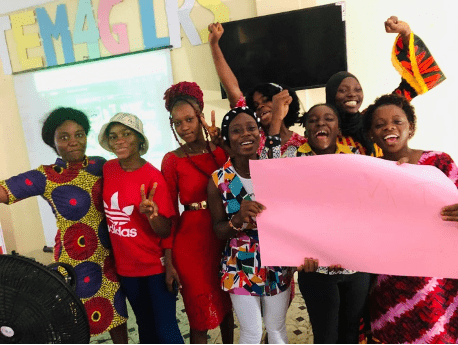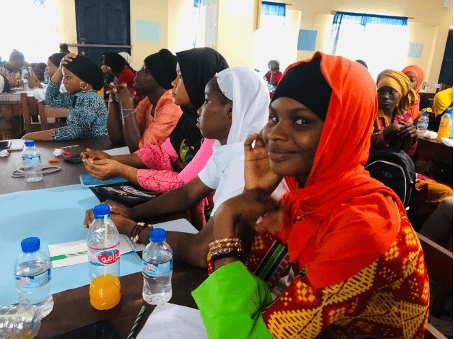 The STEM for Girls Summit was intended to encourage girls to pursue careers in STEM, spur changes in gender norms and mindsets, introduce girls to relevant role models, and increase basic education for young girls in Liberia.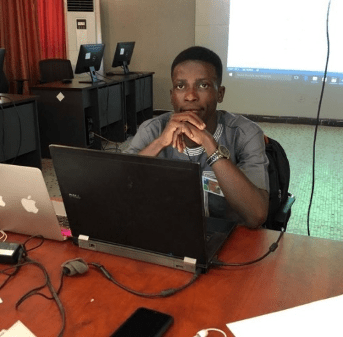 Moderator Archie Forpoh, IGNITE Worldwide Chapter Leader in Liberia and founder of Innoignite, kicked off things with a warm greeting and introduction to IGNITE's mission of inspiring girls to explore STEM. He then invited the panelists to share their stories, motivations, experiences, and perspectives on "Bridging the Gender Gap for Girls in STEM Education."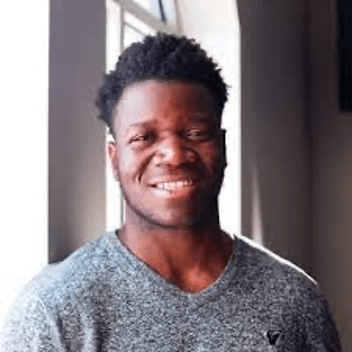 Clifton Manneh is the founder of Konduct Coach Learning, a skill- and curriculum-based marketplace for youth and professional learners to enhance their skills and professional development.  He is passionate about youth education, housing the homeless, universal healthcare, and creating a sustainable ecosystem where all voices, genders, and religious preferences are welcomed.
Bobbie Greene is a training and development specialist and an instructional designer with Greenleaf integrative. She is a veteran educator who specialized in teaching English as a second language and STEM over twelve years in the United States. Ms. Greene designed and facilitated a STEM education outreach program for the U.S. Department of State in Liberia, providing trainings once a month at the U.S Embassy. Ms. Greene later became an education consultant in Jordan, which included advising refugee nonprofits on the implementation of education programs.
After hearing the speakers' stories, girls had a chance to ask their own questions:
What is the best method to use to spark interest among women and girls in STEM fields?
What was your motivation for pursuing your career?
How did you know you chose the right career, and did you have any doubts?
How can we get involved in Web development and other tech related activities?
The panelists were open about their experiences studying and working in their fields, and they shared meaningful advice.
Ms. Greene encouraged girls to stay connected with their science teachers and take advantage of free tools for learning and practicing STEM skills. She also urged students to teach themselves by reading books, researching concepts they're interested in, and learning in their free time.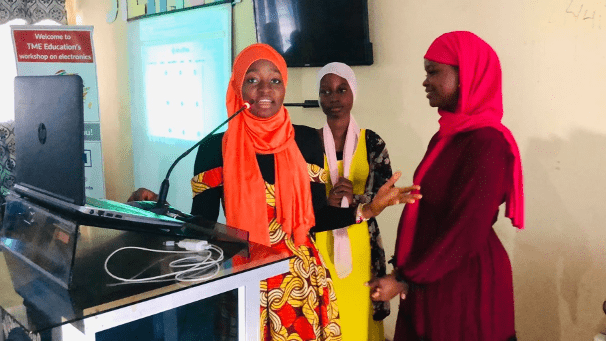 Mr. Manneh emphasized the importance of connecting with mentors and women leaders who have found STEM success already. He also emphasized how important it is to step out of your comfort zone and try new things. Know that you will fail sometimes, but that it's all part of the process and you're always learning and growing! He encouraged girls to use his platform, Konduct Coach Learning, to grow their tech skills and knowledge.
Ms. Greene also spoke about the realities of sexism and discrimination at her place of work. She agreed that it can still be difficult to prove oneself as a woman, and she shared that she has personally faced discrimination. Her advice was to be confident. Most importantly, girls must know their own inherent value and know that they deserve respect.
In the second part of the event, girls were able to do engaging STEM activities including observing chemical reactions and activities like the cup challenge, fire snake, and flying pen.
Thank you to everyone who attended day one of the STEM for Girls Summit and for the wonderful questions! And thank you to Mr. Manneh and Ms. Greene for sharing your stories and inspiring girls in STEM!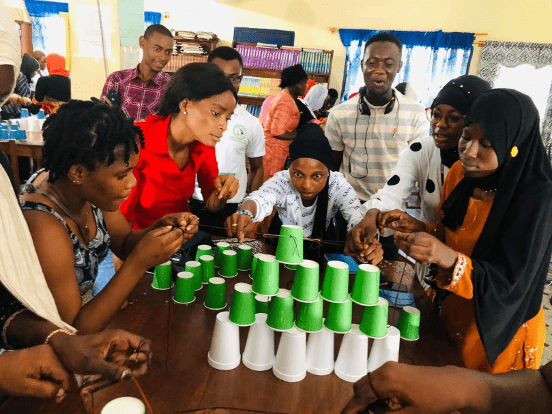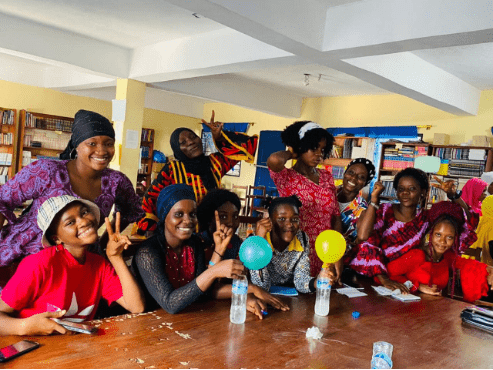 Day 2 of the summit featured moderators Archie Forpoh, IGNITE Worldwide Chapter Leader in Liberia, Priya Mathanagopal, External Engagement Co-Lead, Genesys Women of Color and Jennifer Campbell, External Engagement Co-Lead, Genesys Women of Color. Ms. Mathanagopal kicked things off with a warm greeting and spoke a bit about Genesys Women of Color's mission of inspiring girls to explore STEM. She then asked the panelists to share their stories, motivations, experiences, and perspectives with students.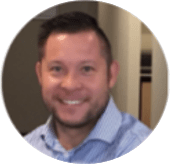 Dominic Collins, a senior Project Manager at Genesys, represented Australia at the 1996 Paralympic Games in Atlanta and the 2000 Games in Sydney and is a Silver Medalist. He advised the girls to stay motivated no matter what so that they can still be the person they want to be.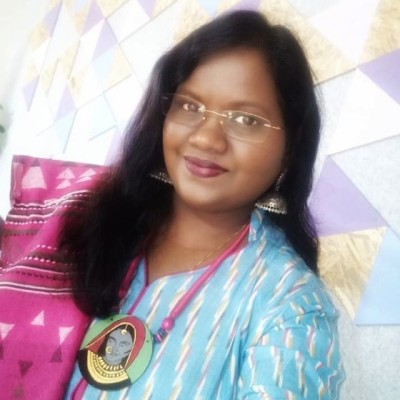 Jabashree Amudha, Technical Documentation Manager at Genesys, has over 19 years of professional experience. She believes that managing people with disciplined compassion and empathy paves the way to an inspired team, keeps the momentum going and elevates productivity. Ms. Amudha explained some challenges she faced as a female while completing her Bachelor of Science in Physics and Masters in Computer Applications. Outside of work, she is a singer and also a guitarist.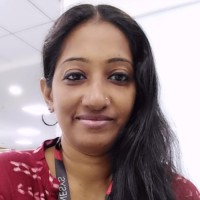 Sheela Sridharan, Senior Program Manager of Certification at Genesys, has a Bachelor's Degree in Microbiology and Master's Degree and M. Phil in English Literature. She has 20+ years of experience in the training and e-learning industry. Her advice to the girls was to embrace "being the odd one out" and to unapologetically be themselves!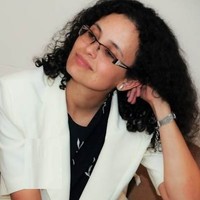 Nadia Idris-Jozwiak, Services Engagement Director at Genesys, has a Master's Degree in Telecommunication and Computer Science from the Technical University of Lodz. Nadria shared that there are so many exciting jobs and different opportunities in STEM fields, and there is always something new to try.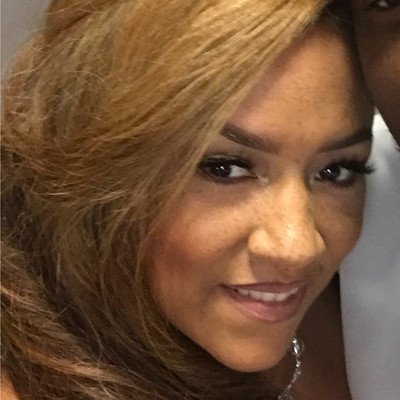 Trina McDuffie-Claggett, Industry Marketing Manager in Healthcare, has a Bachelor's Degree in Criminal Justice and is pursuing a Master's Degree in Business Administration & Core PMM Certification. She has 20+ years' experience in technical sales and marketing. She led corporate engagement for the First Robotics World Championship, Boy and Girl Scouts of America STEM, Black Girls Code, Launch code, HLTH Hack, and more. She spoke about her involvement in STEM Education and how she has made a meaningful impact.
During the Q&A discussion, students asked a lot of thoughtful questions, which led to some great advice from the panelists. The speakers all talked about projects that weren't successful, but through which they still learned important lessons as a result. They stressed that it's okay if things don't work out, and to always embrace change and difficulty, because whatever situation you're in, you're not alone.
The panelists all encouraged the students to take advantage of opportunities to learn about STEM careers, because you don't know if it's something you're interested in until you try it. There are a lot of resources available, including school classes and clubs, internships, and community college or community center courses.
The question and answer session helped the girls see limitless possibilities in STEM!
Next, the students engaged in a group discussion and presented on the following topics:
Closing the digital gender gap in access to STEM jobs.
The importance and benefits of STEM Education in National building. How can we decentralize STEM Education in Liberia? 
What are some key factors of underrepresentation for women and Girls in STEM in Liberia?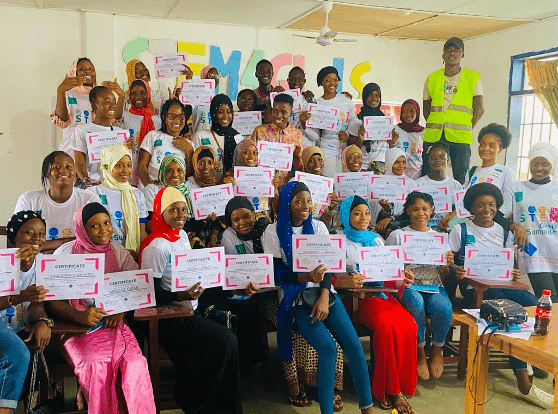 A huge thank you to the Genesys team and everyone who made this event possible! Thank you to Priya Mathanagopal and Jennifer Campbell, our co-hosts from Genesys. Big thumbs up to our amazing speakers Dominic Collins, Jabashree Amudha, Nadia Idris-Joswiak and Trina McDuffie-Claggett for such an engaging summit that introduced high school girls to STEM.
After attending this event:
83%
of students are interested in STEM
75%
of students want to study harder to attend college and further their education
Here's what the students most enjoyed about the event:
"Knowing that there are many different jobs and pathways I can enter that correlate to my passions. I enjoyed hearing everyone's background because it gave me a good perspective on each panelist." –  12th grade

"I enjoyed talking to them and seeing parts of their personal lives. It inspired me to know that these are real people." – 10th grade

"I enjoyed learning about the tenacity of these women and their strong drives to do what they love. They were fun to listen to and genuinely happy with what they do. They worked hard to get to where they are, but all the rejections and failures they experienced were worth getting the job that did hire them." – 11th grade

"I enjoyed hearing everyone's story most especially Dominic and how they ended up at their current job. Before this panel I was already interested in a STEM field but it is always inspiring to hear other women's stories and advice." – 12th grade

"Hearing about the different journeys." – 10th grade

"The detail put in about each of the panelists' careers." – 11th grade