On October 20, 2021, IGNITE students in 6th and 7th grades at Szkoła Podstawowa im. Adama Mickiewicza in Radom, Poland, met virtually with Institute of Aviation aeronautic engineer Ms. Małgorzata Wojtas.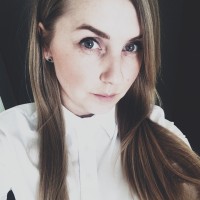 During the presentation, Ms. Małgorzata told her story, starting when she was a little girl and she loved to climb trees, study science, and dance. Living in a small village, she didn't have the opportunity to attend dance lessons—that's why she focused on scientific subjects.
Ms. Małgorzata decided to study mechatronics—which combines computing technology with electronics—at the Military Academy of Technology. At the beginning she found herself intimidated by people in military uniforms, but she got used to them over time!
For her specialization, she chose aviation. In her spare time, she joined a parachuting course, fulfilling a dream she had had since she was 16, and also studied martial arts. She was an activist in various NGOs too.
She had to extend her time at school, and after graduation it was difficult to find a job in her field, so she decided to pursue a PhD degree at her academy, though it had not been her original plan. She did not complete the PhD because fortunately the Institute of Aviation was searching to add people to their staff—instead, she become a researcher in the helicopter research laboratory.
Ms. Małgorzata explained what her work as a researcher looks like and the difference between the gyroplane and helicopter. Her laboratory is now focused on developing drone technology.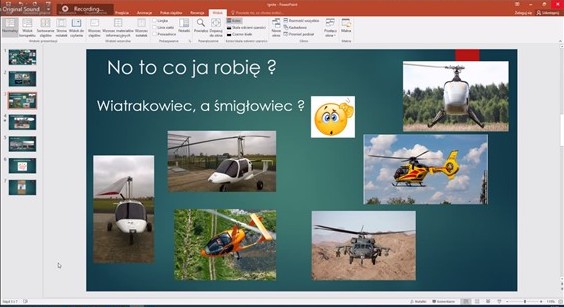 Ms. Małgorzata shared that, in science, creativity and an open-minded approach are very important. To invent new things, a scientist needs to question old theses. Ms. Małgorzata asked girls to choose an object in their rooms and give examples of how those objects could be used in another way.
Girls were very interested and active during the event.
We would like to thank Ms. Małgorzata Wojtas, who showed that engineering can be interesting and fun. Special thanks to Ms. Joanna Morawska, who coordinates the group and encourages girls to develop their passions, and we would also like to thank IGNITE Worldwide CEO and Founder Cathi Rodgveller for her constant support.
After attending this event:
Here's what the students thought of the event:
"I would like to become an aeronautic engineer." – 6th grade

"The expert was amazing." – 6th grade

"I liked everything." – 7th grade