IGNITE Worldwide was recently featured in an article and webinar for the Association for Career & Technical Education (ACTE), a national association dedicated to advancing education that builds 21st century and technical skills and prepares students for future careers. Career and Technical Education includes all technical classes available to students in middle and high school, such as computer science and engineering!
IGNITE Washington Regional Director Lauren Johnson hosted the webinar, "IGNITE Worldwide: Closing the Gender Gap in STEM."
Lauren presented information on IGNITE's mission to close gender gaps in high-demand, high-wage STEM fields and shared how the organization has adapted to the virtual education setting over the last two years.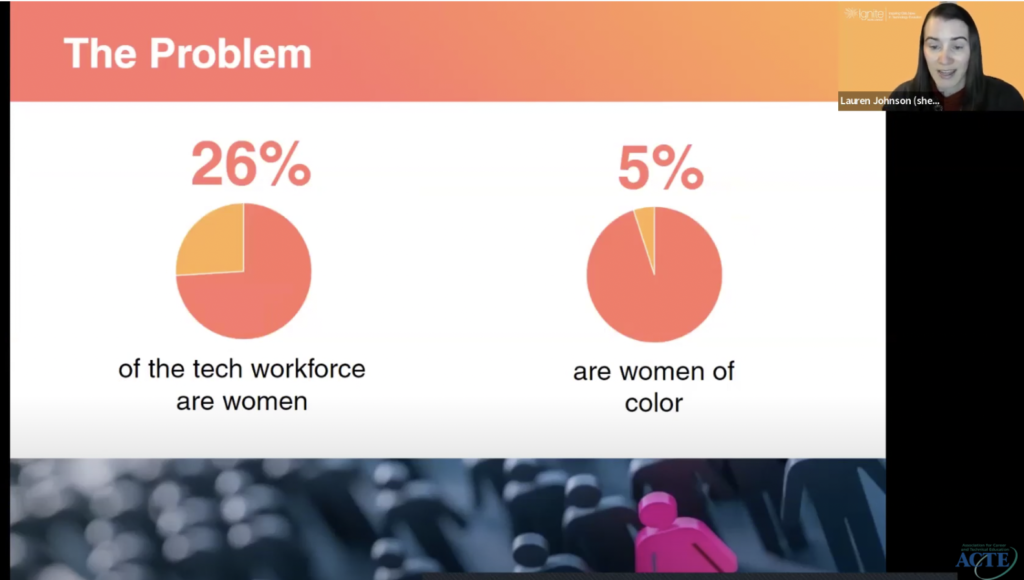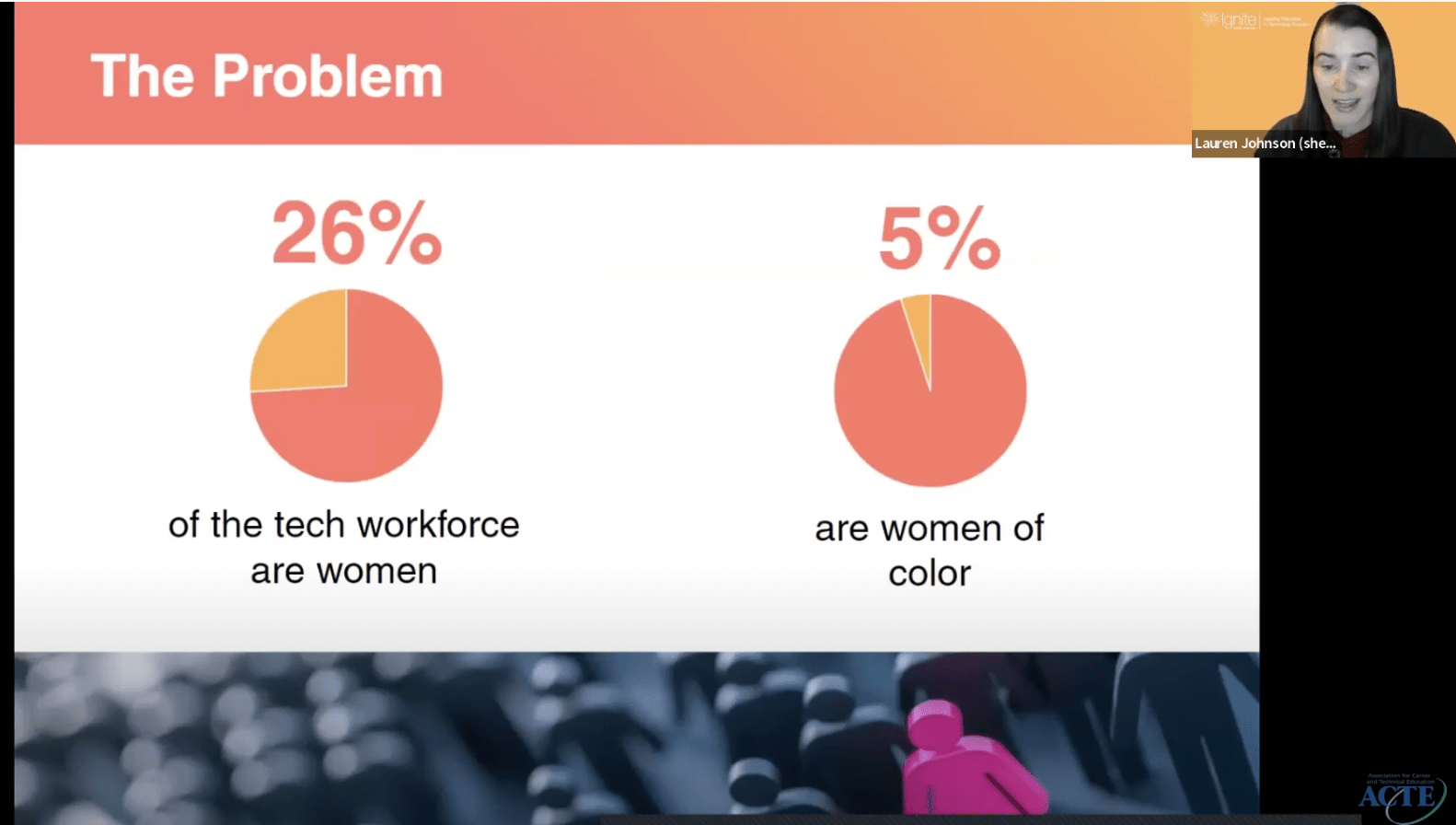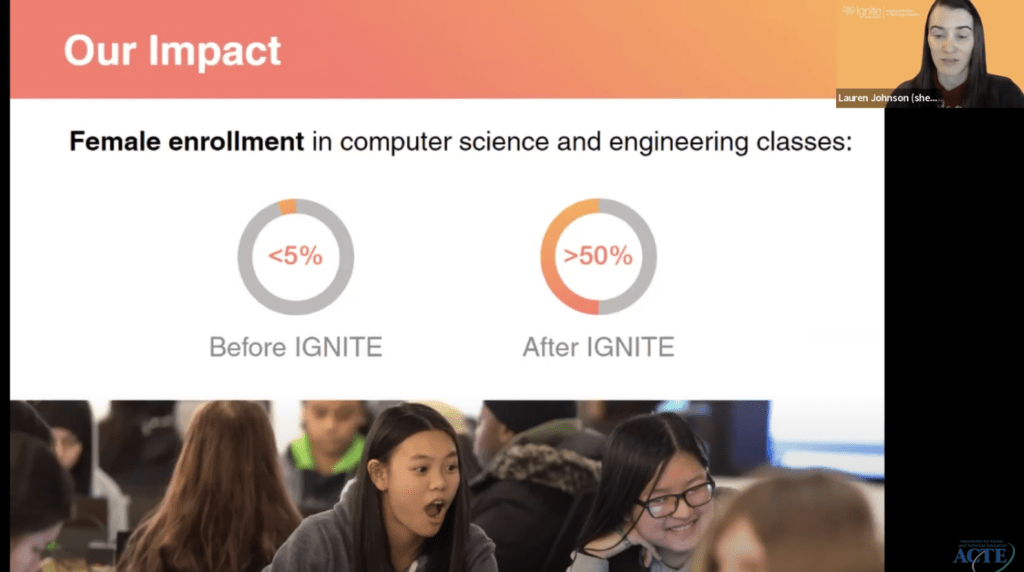 Building on the article "Paving the way to permanent change in STEM," featured in the November/December issue of the ACTE magazine Techniques, five stakeholders joined the webinar to share their experiences with IGNITE from different perspectives.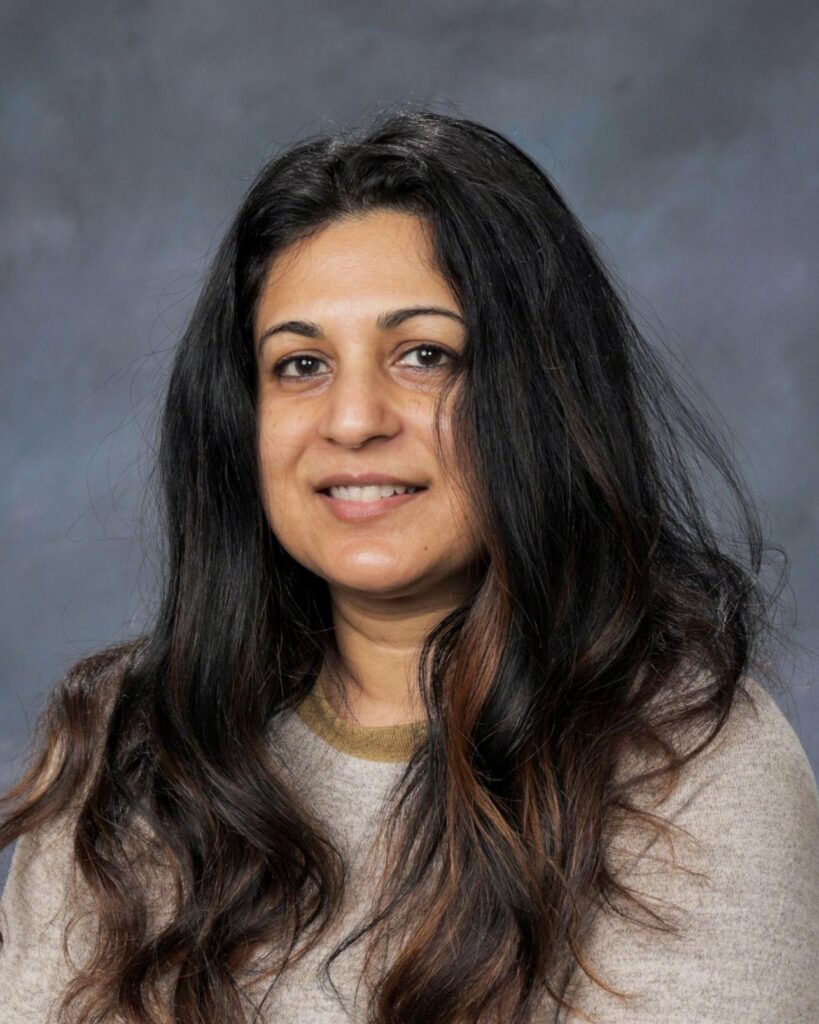 Devina Khan, CTE Teacher at West Valley School District, grew up in family very involved in STEM, but nonetheless has felt lonely as a woman in the field. She has been recruiting girls and nonbinary into CTE courses through IGNITE events since 2017, which helps her meet both personal and district goals to increase gender equity.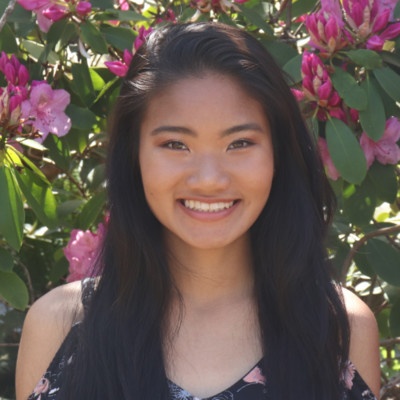 Marcella Huang, IGNITE Alumna and Computer Science Student at University of Washington, shared that IGNITE helped set her on her professional path beginning in high school and continued to build her confidence as a transfer student to UW, where she will graduate in spring 2022.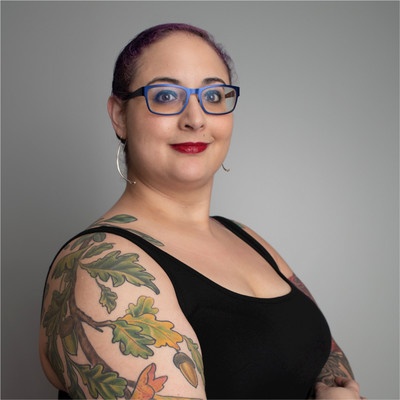 Liz Bander, Senior Program Manager at Microsoft, was the only girl in her technology education program in high school and is a longtime IGNITE volunteer working to expand this pipeline.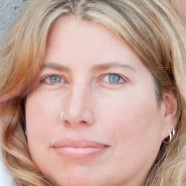 Kristi Yankacy, Senior Engineering Manager at Microsoft, got involved with IGNITE as a volunteer because she was looking for organizations that would support her daughters in career exploration. She has been supported by Microsoft in furthering her education and wants more girls and nonbinary students to have access to those resources.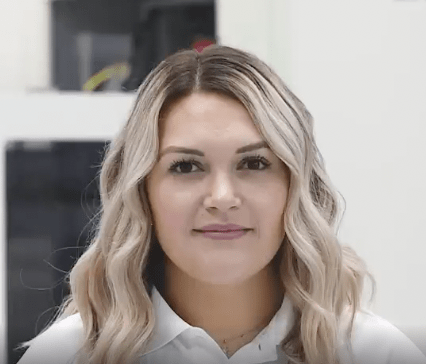 Madison Conrad, Powertrain Reliability Specialist at Roush Yates Engines and Universal Technical Institute alumna, participated in her first IGNITE event during her time at UTI. There are three women at her facility and she is joining forces with IGNITE to change those numbers.
Watch the complete webinar here to learn more about each speaker's experience and the mission, history, and impact of IGNITE Worldwide.
Educators who are new to IGNITE Worldwide can take the 10-minute teacher training and then sign up for events immediately!