On Wednesday, April 20th, IGNITE held a Women Who Impact the Planet Panel at Woodside High School in California for 40 students, many of whom study Plant and Soil Science through The Green Academy at Woodside.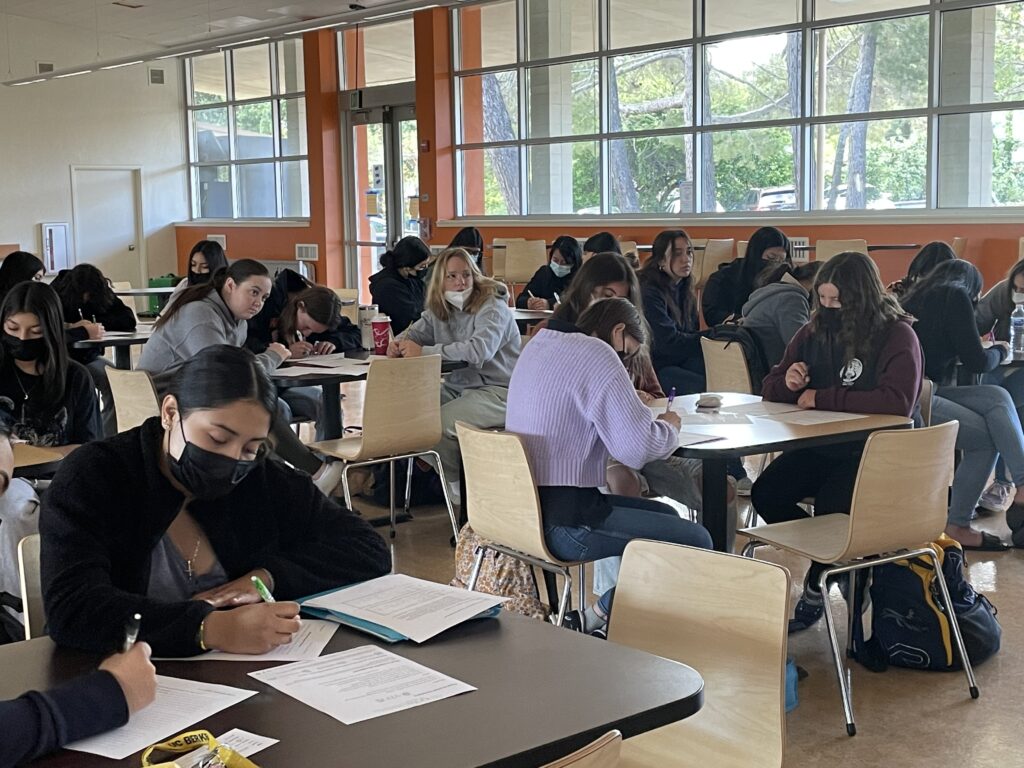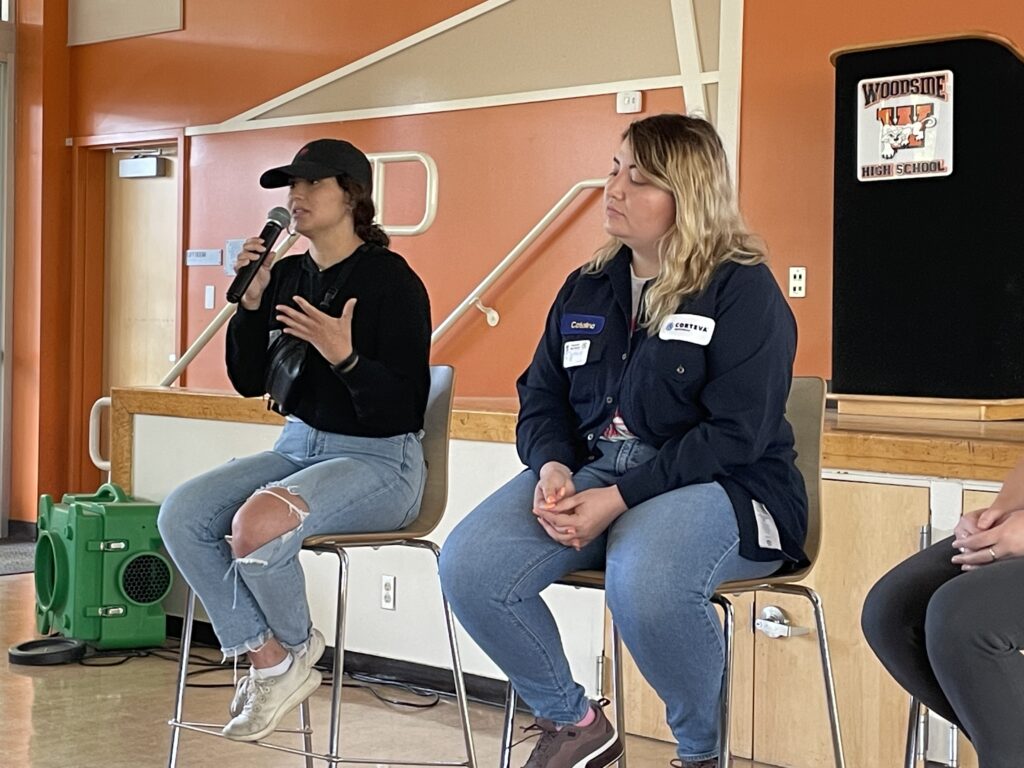 Faith Velschow, Work-Based Learning Specialist at Sequoia Union High School District, introduced students to IGNITE and shared with students about possible career paths in STEM, a high-demand field. Faith then introduced the three panelists, of whom one had graduated from Woodside and another had attended a different school within the same district.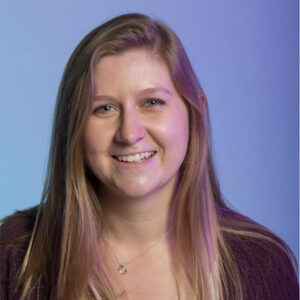 Cassidy Thompson, Mechanical Engineer at Mazzetti, loved math when she was younger. In high school, she took woodshop, and found an interest in engineering through the hands-on, project-based learning experience. Her parents encouraged her interest in engineering, and she chose a major in mechanical engineering because it was the most general option, allowing her to specialize later in her career. She took an internship with a design firm in San Francisco and discovered the A/E/C, or Architecture/Engineering/Contracting, industry. She enjoys the ability to collaborate with a team and contribute to sustainable design as part of her work.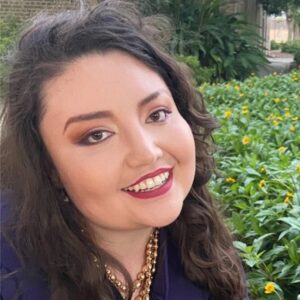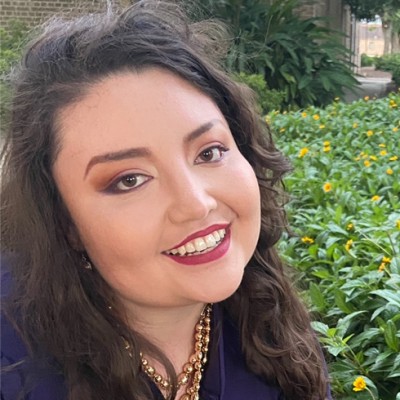 Catalina Murillo, Production Engineer at Corteva Agriscience, felt that she was bad at math growing up, but was nevertheless encouraged to become an engineer. Through hard work and perseverance, she pulled up her math grades and did land a role in engineering. Along the way, she has learned to ask for help when she needs it, and always suggests that students do the same.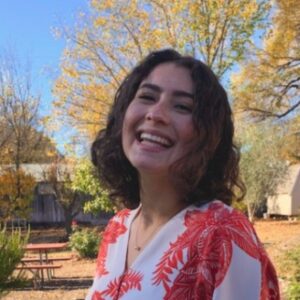 Mariana Silverman, UX/UI Designer at Miles, didn't know that UX (user experience) or UI (user interface) design existed until she got to college. When she learned about the field, she changed her major and successfully pursued a data visualization internship with the Department of State. This internship helped her get a position as a UX Designer at a start-up. She advises that this is a great line of work because everyone needs a designer!
Students asked questions including:
What is it like to be one of the only women in your work environment?
What are the pros and cons of working in your field?
Is it important to network in a STEM field?
Faith shared, "The panelists did a great job of relating to our students and assured them that even if they don't consider themselves strong in math today, they can absolutely accomplish whatever they want as long as they put their mind to it."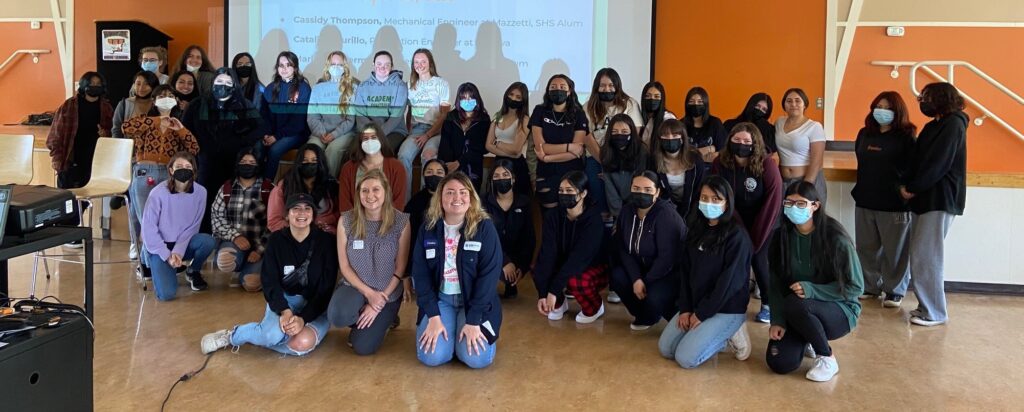 Panelists encouraged students to identify their personal values and find a company culture that aligns with those, providing examples from their own careers.
Thank you to Panelists Mariana Silverman, Catalina Murillo, and Cassidy Thompson for sharing their experiences with students. Thank you to Faith Velschow, who both hosted this Panel and captured the experience for this blog post.
After attending this event:
Here's what the students thought of the event:
"I was unsure about entering STEM but after today, I know how great of an area it is to join. I definitely want to study more science and take my science classes more seriously in high school. It was very cool to hear about everyone's individual and unique experiences in STEM." – 10th grade

"It inspired me to do more things for myself, and work hard to achieve my goals because it is possible for women to be in the workforce." – 11th grade

"Today's event was helpful in answering some of my questions and also not just getting talked about getting into STEM but having women that are in STEM and are from our community." – 10th grade

"Today's event taught me about the inside view of STEM and how it works. This inspired me to think about looking into the different types of jobs in STEM. I was really inspired by you guys and all your stories." – 10th grade

"This event inspired me to believe in myself. Thank you for coming to us." – 12th grade

"Today's event inspired me in many ways. It inspired me to go for what I want to learn and be in the future. It opened my eyes to ways that I want to do well in school and have good grades." – 10th grade

"I really liked how they shared their work and job experience. Also their jobs and how much diversity there is in STEM. Thank you for attending and telling us about your experiences!" – 11th grade

"These three amazing women helped me figure out where and how to start. Their experiences are relatable and comfortable. They give me hope for my future and what I should do to achieve my goal." – 10th grade

"Today's event inspired me today because women who worked 'men's jobs' did their dream job. They worked hard to do what they wanted to do, and never gave up." – 12th grade

"It's nice to know that STEM fields are working to encourage diversity. I also like the efficiency aspect of STEM fields. Thanks for giving us tips and reassurance about the future!" – 10th grade

"Today's experience was great. The presentation from these intelligent women truly changed my perspective about these STEM jobs like production engineering." – 11th grade

"Today's event inspired me because it proved to me that anything is possible and there is no career that you cannot accomplish based on your gender. Anything is possible if you believe so." – 12th grade

"The three women made me think more about my future. They inspired me to be in STEM more." – 10th grade

"This event inspired me in many ways but thinking about other women being engineers really inspired me. This even made me confident. I was happy to hear that 3 women completed the career paths that they wanted." – 10th grade

"Today's event inspired me because I didn't know all of the jobs engineering had and now I do and some of them greatly interested me. I would like to thank the volunteers for opening up my options for the future." – 11th grade

"Today's event inspired me because these three women came here to talk to us about their jobs and their high school backgrounds. I really appreciated taking their time to tell us a lot of their information." – 10th grade

"Today's event inspired me to look into chemical engineering and other broad STEM fields. I'm going to consider that when I research colleges and majors. It was nice to hear about some different careers, because I don't really know too much about what is available." – 10th grade

"This event has inspired me to ask more questions about agriculture and the fields I'm interested in. It has sparked an interest in asking women in veterinarian fields and jobs about how their path is different from a man's. I want to say thank you for taking your time out of your day to help us discover the challenges and pros to being a woman in STEM." – 11th grade

"Today inspired me to explore my options and get involved. I learned to not doubt myself. They made me feel comfortable about going into a career that is male dominated." – 10th grade

"Today's event inspired me to consider a STEM career and get involved in school to explore things I may like." – 10th grade

"I found aspects of different jobs that I liked to narrow down what I want to do. I'm still indecisive about what I want to do, but finding things I like about each of the careers presented gives me new search terms when researching career options." – 11th grade

"It inspired me to not give up and do what I want to do. It gave me more confidence." – 12th grade

"Today's event inspired me because it helped me understand the process that I should take when deciding on a career. It also gave me more information about women in STEM." – 10th grade

"I was reminded that following your career comes with trial and error along with asking questions even if you think it's not important or are scared to ask because it's a dumb question. It's important to be confident with yourself and not to give up instantly after one bad day." – 11th grade

"I think that there should be more women in fields such as STEM, it sounds very interesting and hands on. And the pay sounds good as well." – 11th grade

"I also enjoyed how each speaker gave their perspective as a high school and college student." – 12th grade

"Today's event inspired me because I learned all the different subjects that can take you into different career paths. I think I might want to expand my career opportunities after hearing these presentations. I really like the diversity of the group of volunteers since they have different careers but are all the same in some way." – 10th grade

"I heard about the diversity of STEM options and their benefits." – 11th grade

"I liked the fact that their experiences were relatable, which made me feel more inspired to continue to take on the field of STEM. I've been thinking about it but it's really intimidating when it's a male dominated area. I hope to be able to create a path just like you." – 11th grade

"This event inspired me because it gave me an idea of what it's like to work in a STEM field. It was also encouraging to see what people did after college.." – 10th grade

"It gave me ideas on how I can approach my future. The presenters also gave really good advice on interviews. They really helped with the anxiety of trying to figure out what I want to do in the future. It also gave me the hope of having a more diverse and sustainable workforce in the future." – 10th grade