On April 21, 2022, IGNITE Worldwide hosted a panel of Information Technology (IT) engineers and Civil Engineers at Evergreen Middle School in Washington. The students learned about the different fields in IT and the impact a civil engineer has in any type of construction. Evergreen teachers shared about the underrepresentation of women and nonbinary people in STEM fields, leading to less inclusive designs of widely used products. Educators and panelists emphasized the many advantages of a STEM career, such as high demand and generous pay.
After this brief introduction, each panelist shared their personal story.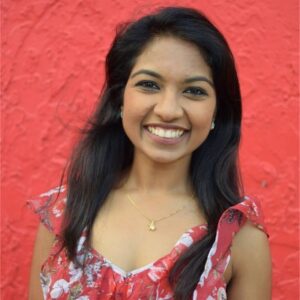 Binu Mathew, IT Product Manager at Boeing, was a motivated first-generation college student. She shared that it is OK to not know what you want to do in middle school, "but learning STEM can help open doors."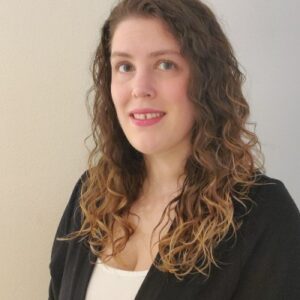 Raquel Wilson, Senior Third Party Risk Analyst at DocuSign, credits her alternative post-secondary program Year Up with getting her interested in the IT world. Raquel struggled in high school and decided to make a career change after graduating and starting work in food service. Year Up prepared her for a career in STEM, and now Raquel works in a job she loves!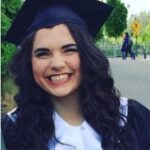 Quinn Peralta, IT Auditor at the Washington State Auditor's Office, described her daily duties as an auditor. She shared her passion for taking part in programs like IGNITE to motivate the next generation of STEM professionals.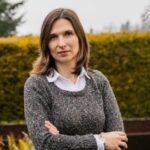 Laura Bartenhagen, Principal at ESM Consulting Engineers, discussed the culture change she experienced living in Germany and then moving to the United States. She always loved STEM but did not originally know what branch in Engineering to go into, reflecting the many possible pathways within the field.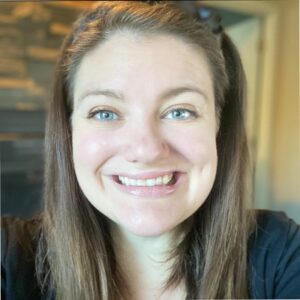 Leah Glazener, Senior IT Compliance Analyst at Zillow, spent some time as a state auditor, and then saw the opportunities she could have in cybertechnology. She decided to switch careers, and understanding the basics of STEM helped her in her new career path.
After the panelists introduced themselves, the students had a chance to ask their own questions.
What is a typical work day like?
What are the best and scariest parts of your job?
How was your experience in college?
What is your number one piece advice to us?
Who was your biggest supporter?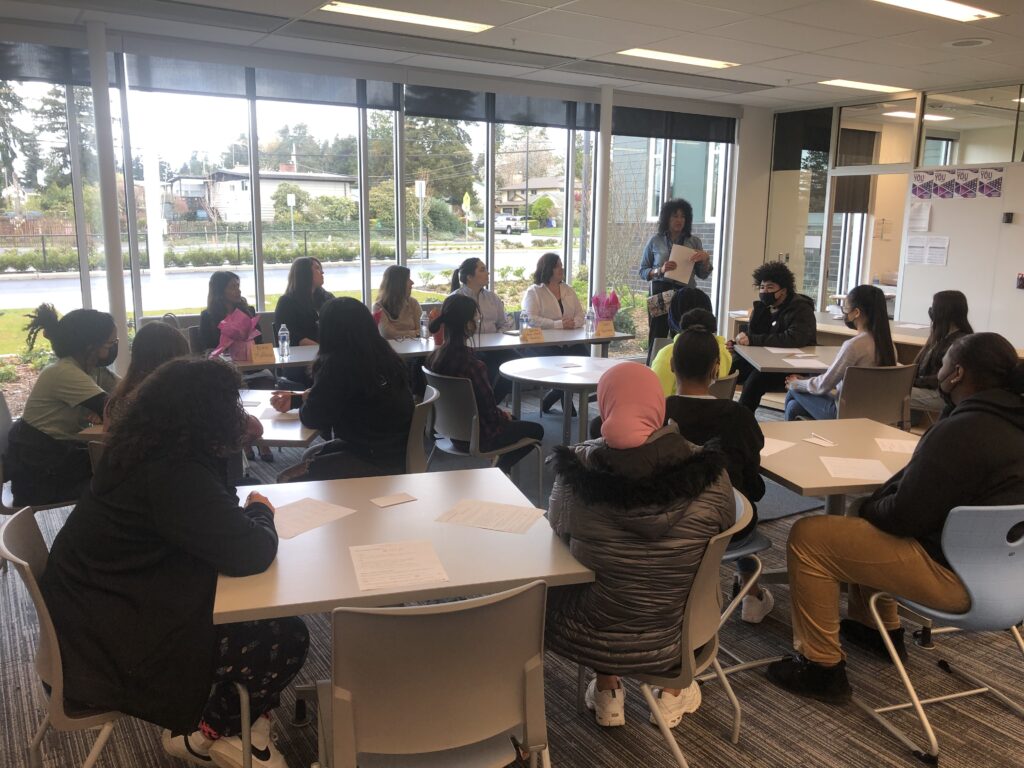 Panelists had thoughtful answers to students' questions, sharing what a typical day in an IT career is like and what steps to take in getting certified in IT customer support.
The Panelists also discussed their experiences after high school and agreed that their post-secondary college and training experiences were challenging but rewarding. They emphasized that careers in STEM provide flexibility and opportunities. Several students even shared their own goals and visions for their futures in STEM!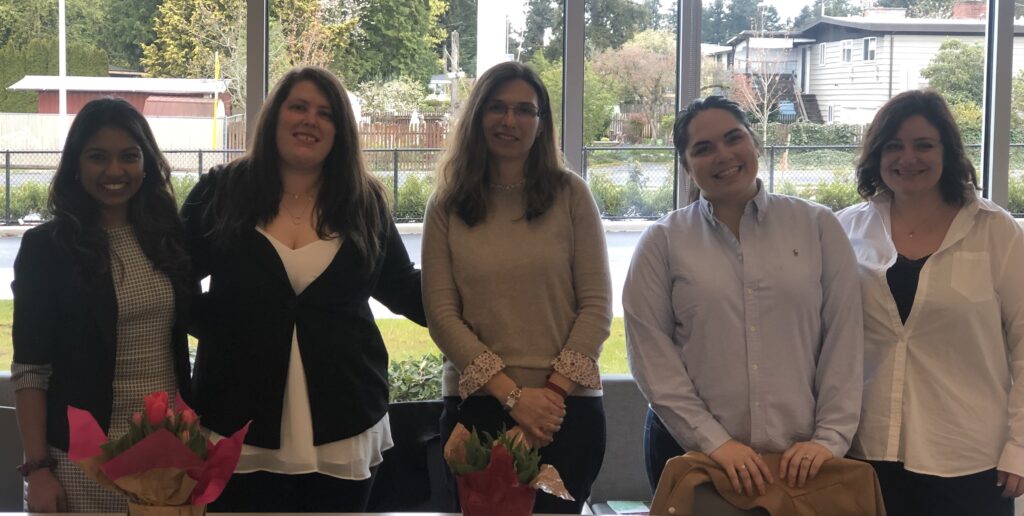 We would like to thank Federal Way Public Schools Educators Charissa Eggleston and Gil Simmons, Panelists Raquel Wislon, Binu Mathew, Laura Bartenhagen, Leah Glazener, and Quinn Peralta for participating in this IGNITE panel and sharing their experiences STEM careers, and Jose Rosales for attending and documenting the event.
After attending this event:
Here's what the students thought of the event:
"I learned WAY more about careers than I knew prior to this event, which is cool. Also, I got to hear about their real life experiences as women in STEM, which was great." – 8th grade

"The event has inspired me to sign up for some STEM classes in the future and to not be scared to try new things." – 8th grade

"It inspired me to try everything to find something I like." – 8th grade

"This event taught me that I can pursue different careers if I'm not enjoying what I'm doing, as well as to have people that can support you all the way. The effort that was put into having an engaging discussion was great." – 8th grade

"The event inspired me in many ways, one being that it showed how they got their jobs. It also inspired me to become independent." – 8th grade

"It made me feel more confident in my career choices and helped me learn that work can be different from the standard 9-to-5." – 8th grade

"Today's event showed me how no matter who says you can't do something, you can. It inspired me to do what I love." – 8th grade

"The guest speakers went into detail about their journeys as STEM workers. It inspired me to invest time in learning more about STEM." – 8th grade

"It inspired me to look into STEM and maybe try out some classes. It also taught me that women can do the same as men." – 8th grade

"I really cherish you taking time out of your day to come talk to me. Your stories really inspired me." – 8th grade

"I really appreciated their advice, and I enjoyed listening to them. Also, they've inspired me more to pursue STEM." – 8th grade

"I would like to thank them for showing how they got to [be] in their careers and showing that getting into STEM is possible." – 8th grade