On Friday, April 22nd, 2022, IGNITE students at Oakland High welcomed volunteers from Tesla for a hands-on workshop and panel discussion. The workshop focus was on biodiversity and climate change and included a planting demonstration for Earth Day!
The afternoon kicked off with the Panelists sharing more about themselves: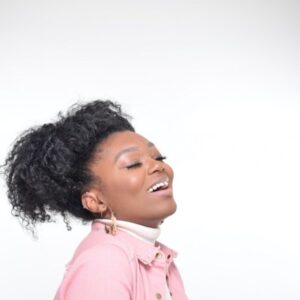 Nyarre Hudson is a fourth-year legal communications major at Howard University in Washington, D.C., and a Human Resources Intern. During her internship, she works on problem solving in relation to environmental social governance.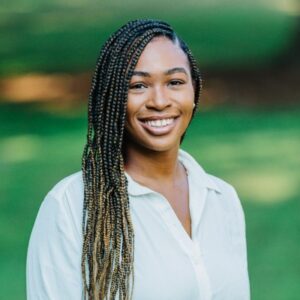 Chiamaka Nwokeocha, Environment, Health, Safety and Security Intern, is earning her Master of Public Health Degree from the University of Georgia and resides in Atlanta. She works with the larger Environmental Health & Safety (EHS) team and writes about different events and programs at Tesla. One she mentioned is called "Energy Champions," where employees are encouraged to find ways to be more sustainable and, if their idea does well, they are compensated for it!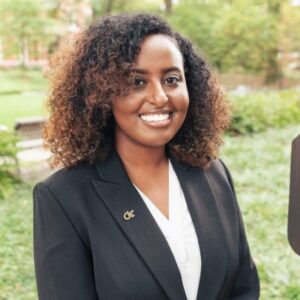 Edan Tesema, Process Engineer Intern, gets the opportunity to visit different service centers for Tesla all across the country! She also mentioned that to become an intern for Tesla, you don't need to have a STEM background. Nevertheless, the process of becoming an intern is quite rigorous and includes a coding test, an interview, a presentation, and a final behavioral interview! Edan is in her last year of college and plans to graduate just after her internship ends!
Students asked the panelists questions about what they do in their current roles, how they became interns at Tesla, the perks of their positions, and what activities the panelists enjoy in their spare time! The panelists answered every question thoughtfully.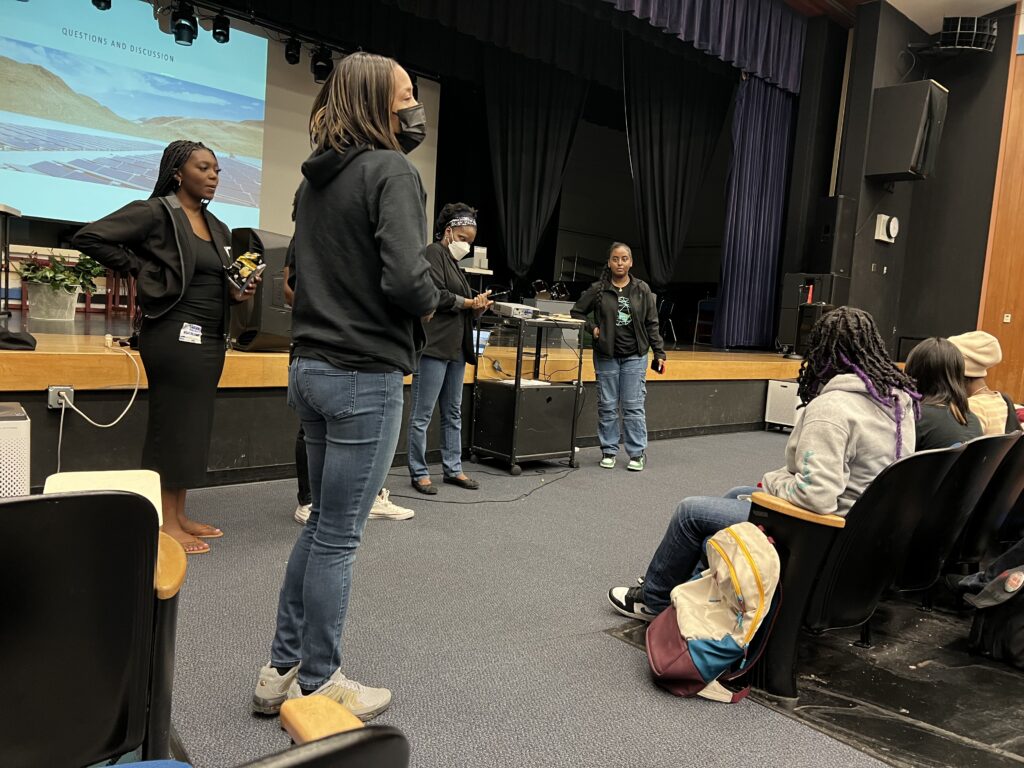 Students also asked how the panelists felt they fit into the company being women of color. The panelists all responded that Tesla was very inclusive and they never felt discriminated against for their race, gender, or age.
After the Q&A session, students received succulent plants along with a bag of soil and a small pot. The volunteers and students discussed the role plants play in carbon sequestration to help move toward a more sustainable Earth. The volunteers discussed Tesla's impact on environmental health and shared Tesla's goal of helping the world accelerate into sustainable energy! The students learned the role of even their personal plants in the uptake of carbon. They were also encouraged to think of ways to live more sustainably every day.
The event ended with the opportunity to check out a Tesla car that each girl had an opportunity to sit in!
One of the Oakland High School IGNITE students shared that the best part of the day was seeing people on the panel who looked like her!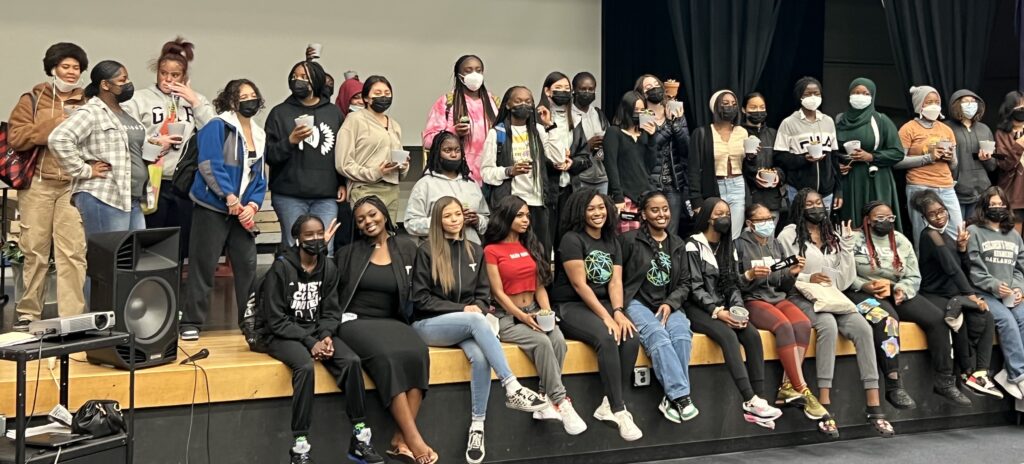 Thanks to all the volunteers for making this event possible and sharing their experiences and passion with the students! A big thanks to Teacher Tatiana Newman-Wade for facilitating the event for the girls group at Oakland High School. Thanks to all the panelists Nyarre Hudson, Edan Tesema, and Chiamaka Nwokeocha for sharing their stories. Additional thanks to Tesla recruiting Intern and San Jose State University student Brianna Yates and EHS department  staff member Ally, who took pictures of the event. Huge thanks to IGNITE Teacher and Blogger Julianna Mululu for capturing this event!
After attending this event:
Here's what the students thought of the event:
"I really liked the fact that everyone that represented Tesla were Black women. That makes me feel really good about Tesla." – 9th grade

"Thank you so much for coming to tell us about Tesla and the roles you have there. You are a very strong group of inspiring women." – 9th grade

"I love the Black businesswomen, they really inspire me. They have such good experience and it is going well for them. I love to see it!" – 9th grade

"Tesla is more than I thought it was and definitely seems like a good environmental career." – 9th grade

"It helped me get a little more motivated in pursuing what I want to become one day." – 12th grade

"First off I loved the plant, and it makes me think I really have control over my future. It helps me make room for STEM career ideas." – 9th grade

"They were very enjoyable and enthusiastic about STEM. Thanks for encouraging me to do a career that I love." – 11th grade

"I had a lot of fun with all the guests from Tesla." – 9th grade

"Today's event inspired me to look deeper out of the box. Also, I was inspired to open up my options." – 11th grade

"I liked the cool jobs that those lovely women got to do." – 9th grade